In an effort to get slimmer thighs, you are right in thinking of doing lots of squats, lunges and leg extensions. The truth is, exercise is the best pill in losing weight and having a healthier body.
However, there are times when even the most vigorous exercise is not enough in removing stubborn bulges like the thighs. For most women, having stubborn fat around the inner and outer thighs are majority caused by genetics. This means that when you lose weight with exercise and proper diet, your thighs might not drastically change compared to other parts of your body.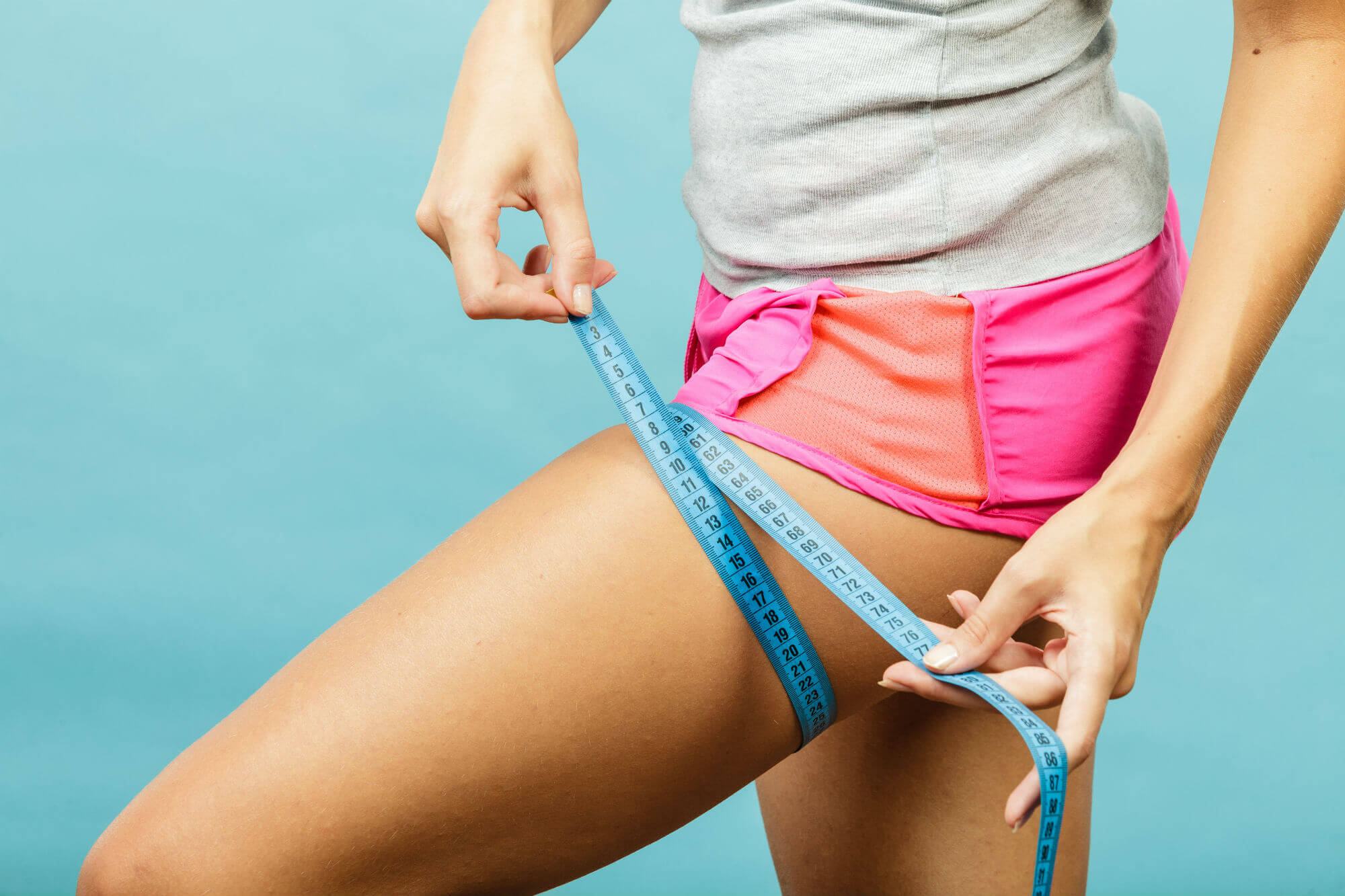 Thankfully, there are effective procedures to slim down your thighs and lose stubborn fat on the thighs without resorting to surgery. Cutis Laser Clinics in Singapore offer safe non-invasive fat reduction procedures that can sculpt and tone up your legs without going under the knife.
Cryolipolysis or Fat Freezing
Non-surgical fat reduction treatments like Cryolipolysis can help if you remove stubborn fats that are resistant to diet and exercise. Cryolipolysis, also known as fat-freezing procedure, is a body contouring treatment that uses controlled cooling technology to specifically target fat cells without harming the skin and other tissues.
At Cutis Laser Clinics, we have two well-known devices that utilize Cryolipolysis technology: CoolSculpting and Z Lipo. Here is a brief guideline of how they can help you lose thigh fat and other stubborn fats in the body:
The Basics of CoolSculpting
CoolSculpting from Zeltiq is a US FDA-approved device that delivers controlled cooling temperature using applicators of different sizes. It can treat and target fat in the thighs, belly, arms, and chin. It can also deal with smaller fats like a bra and knee fat.
CoolSculpting works by suctioning the fat bulge, followed by the cooling of the fat cells to freezing temperatures. Once frozen, the treated fat cells will undergo "apoptosis" or natural cell death and will then be naturally expelled from the body. This results in a sculpted and slimmer physique.
One of the best features about CoolSculpting in Singapore is that it has a wide range of applicators called CoolAdvantage that can target the inner thighs and CoolSmooth Pro for the outer thighs. CoolAdvantage applicators can also treat the belly, lower back, and arms. For smaller areas such as the double chin, man's chest (pseudogynecomastia), bra and knee fat, the CoolMini applicator will be used.
CoolSculpting also has a built-in mechanism that detects if the skin is getting too cold. It shuts off automatically if the skin is found to be cold which makes it safe and effective.
The Basics of Z Lipo
Z Lipo by Zimmer is a German-manufactured device that can target and treat fat bulges in the thighs, arms, and belly using handpieces of different sizes. Just like CoolSculpting, it also uses safe and controlled temperatures to reduce fat on the thighs, belly, back, and arms.
Z Lipo works by cooling fat deposits over an extended period of time. This results in the destruction of fat cells, which will then be naturally cleared through the lymphatic system over a period of 10 to 12 weeks. It also uses a pulse vacuum suctioning to treat a large amount of fat in just one session.
The thing that sets it apart from CoolSculpting is that Z Lipo has two built-in applicators that can target two different fat areas at the same time. This reduces the overall treatment time for a fat reduction. It is also good to know that the procedure is safe and does not have side effects.
Vanquish Flex
Unlike Cryolipolysis, Vanquish targets stubborn fat cells by heating them using FDA-cleared selective radiofrequency (RF) technology. The best part about it is that it can sculpt your body without affecting the surrounding skin or muscles. It can help lose inches off your thighs, arms, and flanks without surgery.
Vanquish Flex works by disrupting the fat cells through selective heating. This then results in fat cell shrinkage and elimination in the area of concern like the inner and outer thighs. As the heated fat cells undergo apoptosis, they will then be naturally cleared through the lymphatic system and processed as waste in the liver over time.
Vanquish does not come into direct contact with the skin, as the device hovers the area of concern using a panel array of heat energy. The effectiveness of this device is attributed to the science of impedance or higher resistance of fat cells to absorbed heat. This only means that fat cells can absorb more heat energy, which is beneficial in triggering natural cell death.
Shockwave
Acoustic Shockwave Therapy in Singapore is an FDA-cleared non-invasive procedure that can help reduce cellulite and stretch marks, improve fat reduction, and stimulate collagen production. It rejuvenates the soft tissues in the body to improve the skin's elasticity, firmness, and smoothness.
Acoustic Shockwave involves the use of a handheld device that harnesses the energy of targeted vibrations to further break down the fat cells. This assists in getting rid of unwanted fat and toxins in the body, while stimulating blood circulation and collagen production in the skin tissue.
Clinical studies suggest that combining Cryolipolysis and Shockwave can deliver amazing and better fat reduction results. It is noted that Cryolipolysis along with 4 weekly acoustic shockwave treatments resulted in a faster rate of fat absorption and faster reduction of fat bulges. The combination improves the result, as both procedures further break down dead fat cells for rapid reduction of fat.
With these non-invasive fat reduction procedures, you can now get slimmer thighs. Contact Cutis Laser Clinics today and schedule a body assessment with our Harvard-trained aesthetic doctor in Singapore, Dr. Sylvia Ramirez, and find out which procedure is right for you.
Tags: Fat Reduction Treatment, Cryolipolysis, Vanquish Flex, Shockwave