From the warm sand to the cool water, a trip to the beach is the perfect way to spend a day. This bikini season, you'll want to look your very best as you strut down the shoreline.
If you're worried about extra cushion around your midsection or cellulite on your thighs, eliminate these insecurities with the right treatments. Safely remove excess fat, cellulite, and hair without surgery or injections. Check out these non-surgical treatment options to achieve a beach-ready body.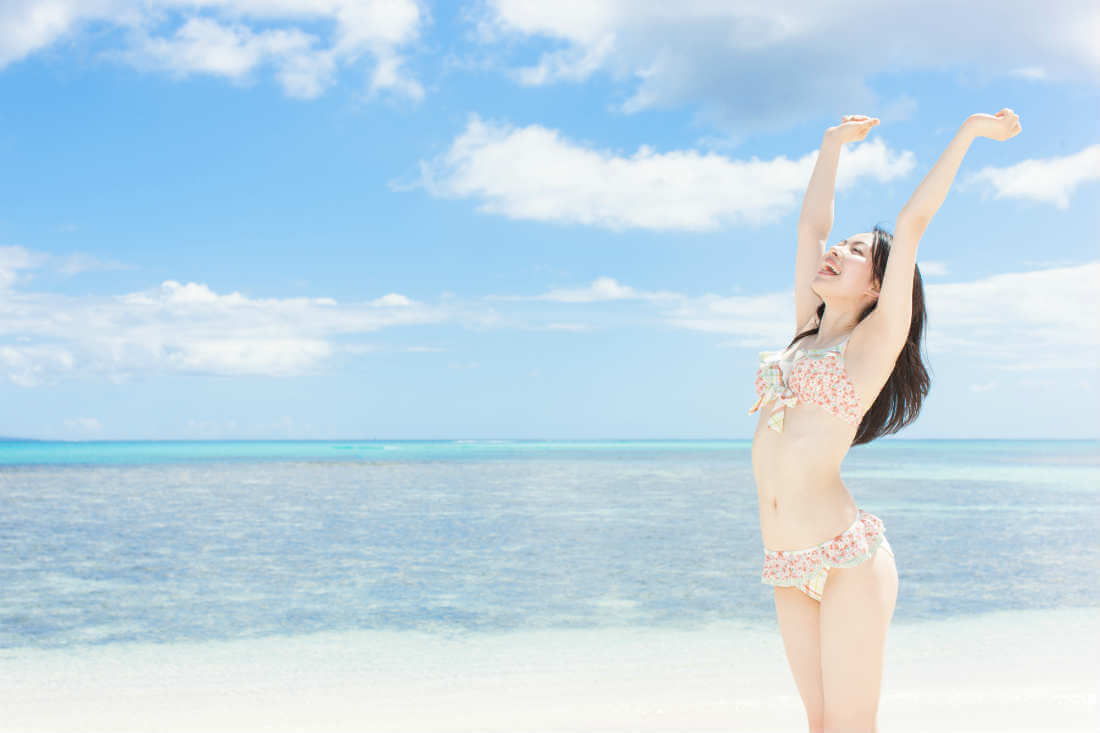 FOR STUBBORN FAT:
BTL Vanquish
Whether you plan on sporting a bikini or one-piece, you don't want extra fat distracting from your beach attire. BTL Vanquish is an FDA-cleared effective solution for removing stubborn belly fat and reducing the circumference of the entire abdominal area. Vanquish non-invasive fat reduction involves the disruption of fatty cells by using selective radiofrequency heating of the adipose tissue (used for storage of fat). This results in the shrinkage and elimination of fat cells.
CoolSculpting
Coolsculpting in Singapore is a fat freezing procedure that uses controlled cooling technology to reduce fat that's resistant to diet and exercise. This FDA-approved treatment specifically targets fat cells under the skin to help eliminate unsightly bulges. This fat removal technique requires no surgery, anesthesia, needles, or downtime. Nearly any area can be treated including the stomach, neck, back, thighs, and flanks.
BTL Exilis
BTL Exilis offers two functions in one: fat removal and skin tightening. The technology works by stimulating certain processes in the skin using radiofrequency. Different wave settings are used to penetrate the skin, heating up certain layers. In addition to melting away fat, Exilis has the power to stimulate collagen production which causes fibroblasts to produce more protein. The result is smoother, firmer skin.
FOR CELLULITE:
BTL X-Wave
Your legs and abdomen are usually your top assets while wearing a bikini. Unfortunately, cellulite can make you feel less confident in your bathing suit.
The good news is that X-Wave cellulite treatment can help. BTL X-Wave uses acoustic waves to break down the build up in the cell structures – enlarged fat cells, waste product, constrained blood vessels, fibrous connective tissues – that causes dimpled appearance in the skin.
Once the cell structures are broken down, the tissues relax and soften improving the firmness and elasticity of the skin which also reduces the appearance of cellulite or dimpling on the skin skin. Acoustic wave therapy has been proven successfully for more than 30 years.
FOR HAIR REMOVAL:
Laser Hair Removal
Bathing suits with hairy legs are a major no-no. While shaving is a fast option, you may be left with red, irritated razor burns. To achieve smooth, hairless legs without the risk of razor burn or the pain of waxing, turn to IPL, LHE or Laser hair removal.
Cutera Laser Hair Removal is ideal for darker skin types, while the Touch Elite with LHE hair remover technology and ProWave IPL hair remover are better suited for dark to fair skin tones. LHE hair removal system is also suitable for sensitive skin.
Whether you're amping up for a beach party or simply want to spend the day lounging under the sun, you'll want to look good doing it. These safe and non-invasive skin care treatments are designed to enhance your body by removing excess fat, cellulite, and unwanted hair from the body.
To know if you are a good candidate for the mentioned procedures, please contact our Cutis Laser Clinics in Singapore and schedule a consultation with our US Board Certifed doctor and skin specialist, Dr. Sylvia Ramirez.
Tags: Laser Clinics, Vanquish Non-Invasive Fat Reduction, Coolsculpting, X-Wave Cellulite Treatment, Hair Removal Treatments