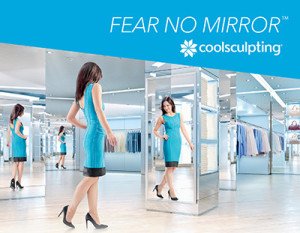 Everyone wants to look good, rather, have a perfect body. Above all, they want to achieve it quick without compromising on the daily routine and with the least of effort. It is because of this reason latest weight loss tips are frequently discussed by news media.
In case you are tired of working out on those acute corners and desired results are still not in sight, then you must pay attention to what News Channels are taking notice. Patients of the fat freezing procedure known as CoolSculpting are speaking out loud about the success of this new technology.
A North Carolina woman spoke with local reporters about her treatment through CoolSculpting. A working mother of three kids was in in quite a good shape, but she had those troubled areas that were constantly nagging her. Till now, no weight loss program was effective enough to come to her rescue. She now has other views about CoolSculpting and is seen speaking in support of it.
Why CoolSculpting is making Headlines
Time and risk are the two key factors. No one has the time to take a day or two off from work and no one wants to carry the risk associated with weight loss technique. Doctors also save themselves from picking a risky, invasive procedure, but they have shown their confidence in this new technique.
CoolSculpting has no injections, no cutting and no piercing, which means it is less effort for doctors as well. Local physicians or celebrity doctors, all are in consensus with the benefits of this safe fat removal technique without surgery.
Difference between Weight Loss and Fat Reduction
The majority of people use the two terms – weight loss and fat reduction, interchangeably, with the conception that they mean the same. Scientifically speaking, they are different terms. Fat cells become smaller when we lose weight, but their count remains the same. Consequently, overweight people have large size fat cells.
However, fat reduction through CoolSculpting treatment means there is an actual reduction in the number of fat cells. And once the fat cells are naturally eliminated from the body, it's gone for good.
To know if you are a good candidate for CoolSculpting®, call us at +65 6801 4000.