Today's busy lifestyle, along with other factors such as stress, UV rays, and pollution, has become a barrier to flawless and glowing skin. Add to that, there is the number of cosmetic products that contain harsh additives and chemicals that can cause further damage and dull your skin tone over time. The good news is there are plenty of ways to brighten your skin and make it healthy and glowing. It all starts with taking the time to care for your skin properly, as well as knowing that overexposure to the sun and accumulation of dead skin cells can contribute to dull, uneven skin tone.
Continue reading to learn more tips on brightening your skin.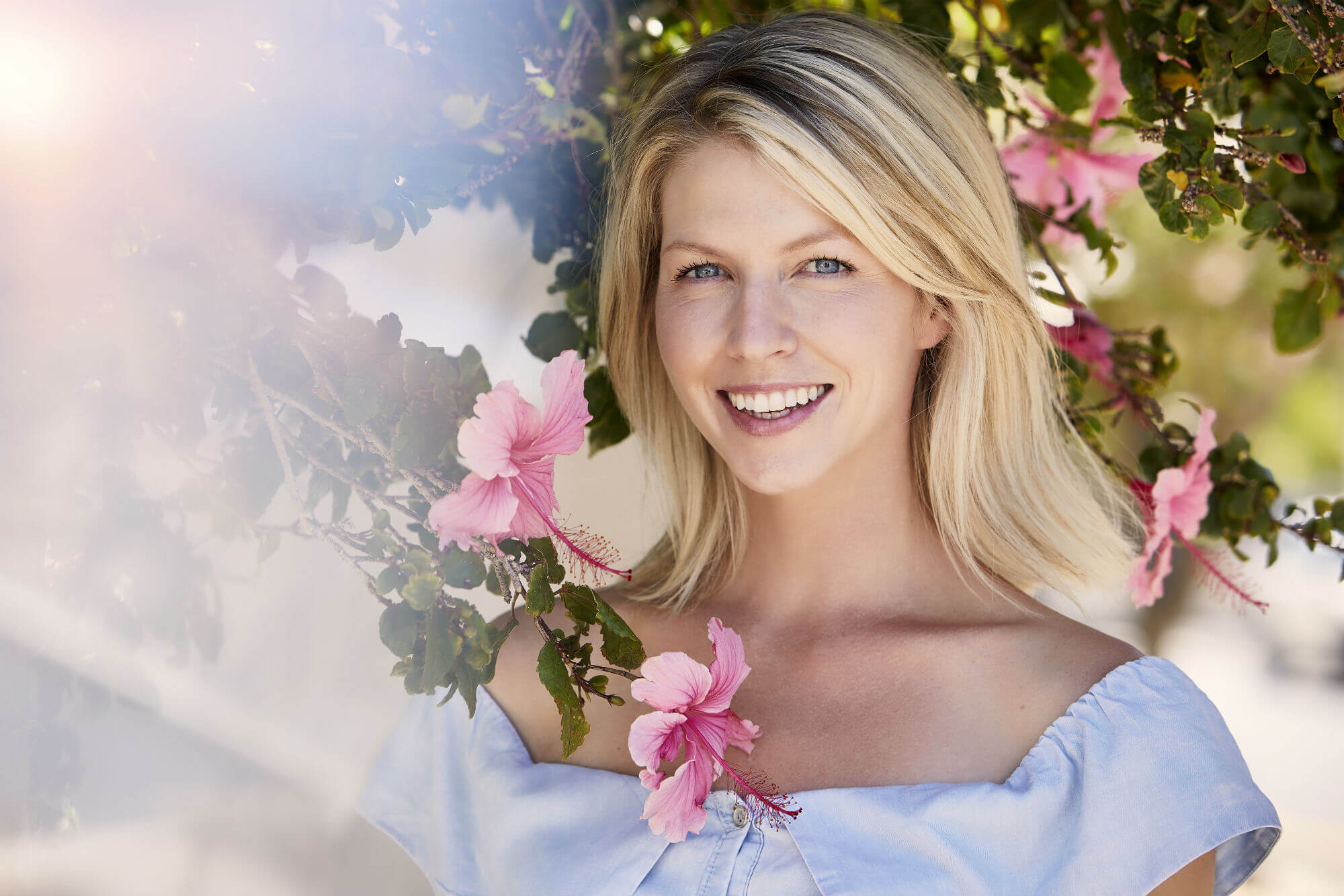 1. Slather on Sunscreen
Overexposure to the sun without protection doesn't only speed up wrinkle formation but it can also cause sunspots popping up in the form freckles and brown patches. You can prevent these spots from showing up by wearing a broad-spectrum sunscreen every day, year round. This can also prevent any of your existing sunspots from getting darker.
Good sunscreens are oil-free, lightweight and do not feel greasy to the skin. Dr. Sylvia Skin Care's Clear Defense SPF 45 is a good choice, as it is lightweight and oil-free. It can prevent UVA/UVB and infrared damage to the skin, while also reducing redness, blotchiness, and hyperpigmentation.
You can also try Sheer Defense Tinted SPF 46, a universally tinted sunscreen with high levels of antioxidants. It matches most skin types, as well as reduce blotchiness and redness.
2. Stop Picking at Your Face
Even if you don't have freckles and sunspots, picking at your face when you have acne can cause scars and darkened blemishes. The same is also true for squeezing and popping your pimples. Doing these things can make your skin look rough with uneven skin tone.
It is best to keep your hands cleans and nails short. Also, keep your hand busy with other things (like drawing or squeezing a stress ball perhaps) to stop the habit of picking your face. You can also benefit from seeing an aesthetic doctor in Singapore to address your skin concerns and determine the right regimen for your skin type and problems.
3. Discover the Benefits of Vitamin C Serum
While vitamin C is mostly associated with strengthening your immune system, it also has an important role in collagen formation. This makes it important to include vitamin C-rich foods in your diet, as well as using topical vitamin C products that can pass through the topmost layers of the skin and give it a healthy and youthful glow.
Vitamin C 20% with Ferulic acid from Dr. Sylvia Skin Care is a comprehensive antioxidant super serum that has a pH level of 3.2 and works best for all types of skin. It takes advantage of the unique antioxidant delivery methods and chemical interactions to fight oxidative stress on multiple levels. It also hydrates, moisturizes, and lightens the skin.
4. Consider Chemical Peels
As its name suggests, chemical peel follows the basic concept of peeling off or removing the superficial layers of the skin to promote a healthy skin. It involves an application a chemical solution that exfoliates the damaged top layer of and peels off the outer layer of the skin. This then reveals healthier and more youthful skin.
At Cutis Laser Clinics, we have different types of chemical peels that can address different skin concerns. If you're struggling with dull skin and uneven skin tone, consider the Cutis Crystal Peel, which has safe skin lightening benefits.
Cutis Crystal Peel is an effective glycolic peel that lightens dark spots, age spots, and liver spots on the skin. It is formulated with safe brightening ingredients such as vitamin C, kojic acid, glycolic acid, hydroquinone and uva ursi.
Another effective choice is the VI Peel, a stronger yet safe chemical peel solution that helps to improve skin tone, clarity, and texture. It can also reduce the appearance of hyperpigmentation, acne scars, wrinkles, and lines, and promote collagen production.
Chemical peels are mostly used on the face, but it can also be used to treat the skin on your neck, back, and hands.
5. Try Limelight IPL Facial
Limelight is a US FDA-cleared pigmentation treatment that can help remove freckles and brown spots to brighten your skin.
It works by delivering intelligent pulses of light that is safe and customized to your skin tone. This mainly targets pigments to draw out brown spots on the top layer of the skin, which will then scab and fall off after three to five days.
It can treat any part of the face, neck, and chest, as well as shoulders, arms, and hands with skin redness, brown spots, and tiny veins. Light brown spots that were known to be difficult to treat can also respond well to Limelight IPL.
Depending on the area to be treated, the procedure can last from 30 to 60 minutes. The results are gradual and natural and you can see them after one to three weeks. As the pigmentation fade and diminish over time, you will have a clearer and brighter skin.
6. Undergo Pearl Procedure
The Cutera Pearl Resurfacing procedure is another US FDA-cleared laser skin procedure that treats safely sun damaged and aging skin. It helps reduce uneven texture, wrinkles, and UV damage with fewer treatments and less recovery than other procedures to give you a healthy and "pearl-like" glow.
The Pearl procedure works by treating the top layers of the skin with pulses of light in a pre-selected pattern. The laser then sends heat into the deeper layers to stimulate collagen growth. The skin will immediately form a protective dressing, which will peel off after three to four days, revealing a vibrant and brighter skin.
Each treatment may take at least 30 minutes to an hour depending on the number of areas to be treated. It is normal to have social downtime and experience some skin redness and skin peeling after the procedure which may last for seven days. However, this is a part of the skin rejuvenation process, especially in revealing a healthy and brighter skin underneath.
Make your skin look healthy, brighter, and glowing with these safety recommendations. To know if you are a good candidate for any of the mention treatments, contact Cutis Laser Clinics in Singapore and schedule a consultation with our Harvard-trained aesthetic doctor, Dr. Sylvia Ramirez, to learn more about these non-invasive skin-lightening treatments.
Tags: Aesthetic Clinic in Singapore, Skin Lightening Treatments, Chemical Peels, Limelight, Pearl Procedure