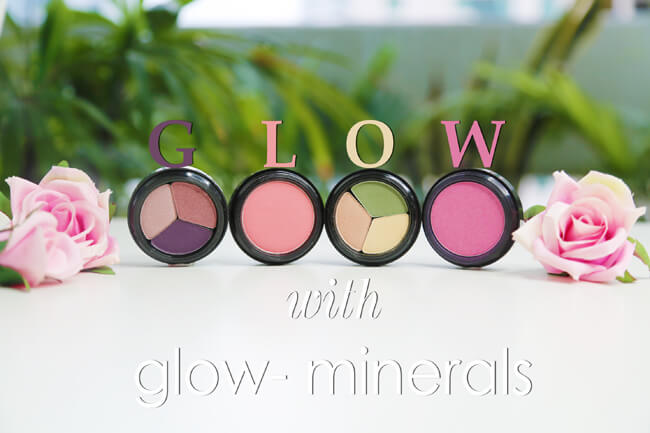 I just have to be completely honest to say that I don't really care much about makeup, cosmetics as much as I care about fashion. Saying "Care", I mean I should have known everything about the signature products of different brands, what is good, what is new in the market, etc… but I don't, really.
And I always end up having a hard time to find the answer for these questions: "What makeup brand is good? Which products are suitable for my skin". I've tried many different brands before but none could give me the satisfactory feeling that I've been looking for. I haven't found the right product that is able to please my combination skin just yet. Very coincidentally, when I thought of trying out and looking for mineral cosmetics, this glominerals products came at the right time. A special thank to Cutis Medical Laser Clinic for introducing these products to me. Better still, thank you so much for the generous sponsorship, I do not know how long will it take me to finish all these products.
I've received these gorgeous glominerals products few months ago but until now, I haven't finished 1/3 of them despite applying my makeup everyday for the past 4 months. After so long, I'm still in love with these amazing products and have nothing to complain about. They are just perfect for me!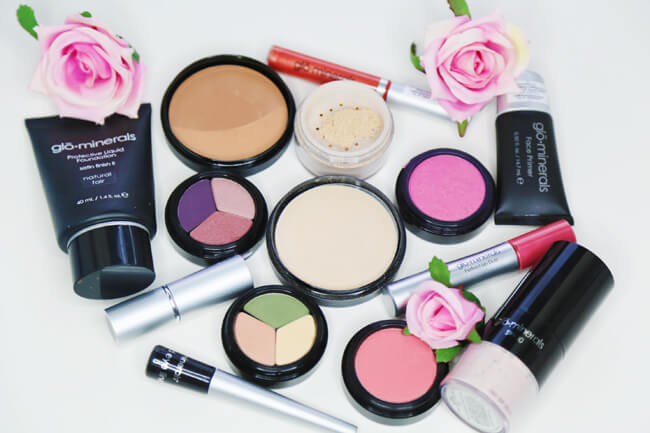 Brought home bunch of products from Cutis Medical Clinic to try out. The have tons of items in the clinic or on the website to offer, so be sure to check them out. I didn't have enough hands and legs to carry everything back home with me, so here are the few that I personally picked.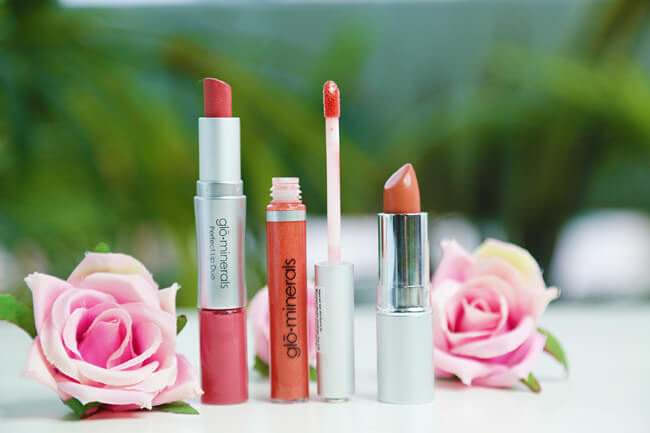 Perfect lips duo, lips gloss and lipstick.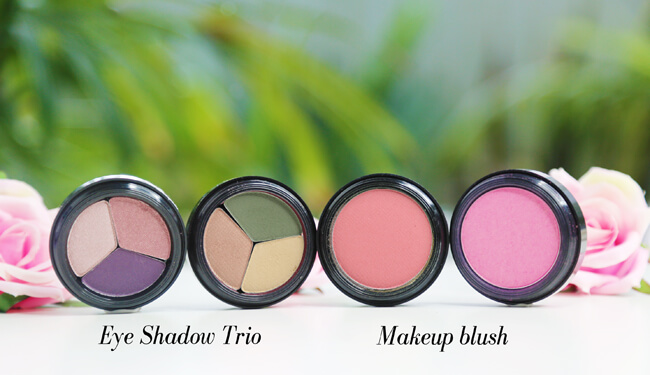 Eye shadow trio and makeup blushes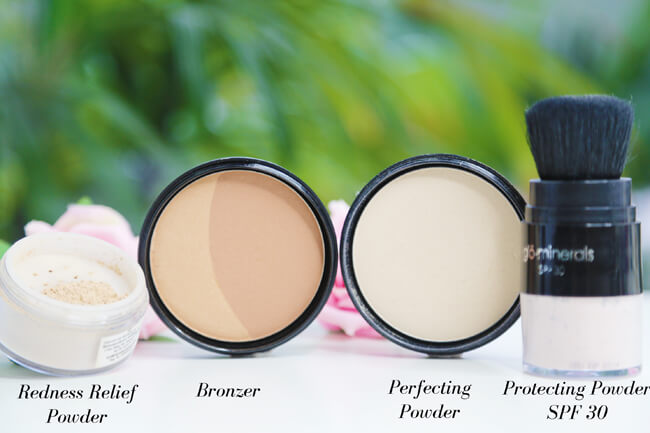 Powder, Bronzer, Perfecting Powder and Protecting Powder with SPF30. These are my favorite. I'm also crazy about their face primer and the foundation with satin finish that gives me the smooth as silk skin.
I don't know any way to describe how amazing these products are other than showing you an up close and personal look at my face before and after transformation using Glo Minerals products. Pictures speak thousand words.
As some of you have asked me before about my natural daily makeup routine, below would be the best answer for you with my step-by-step makeup tutorial.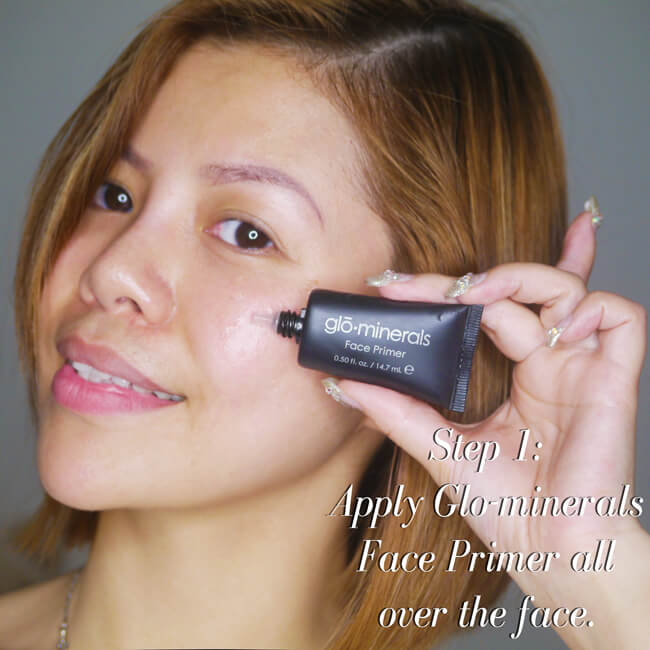 As I need to be out and about most of the time, protecting my skin from the UV light is extremely important to me. I always apply sunscreen before anything else. Thereafter, I'll start applying face primer before foundation for a flawless and long lasting look. This is by far the best face primer that I've used. While other primers always freak me out with the extra (and unwanted) greasy look on my face, this does not only keep the shine away but also fill in my large pores and make skin look so fresh and feel like velvet.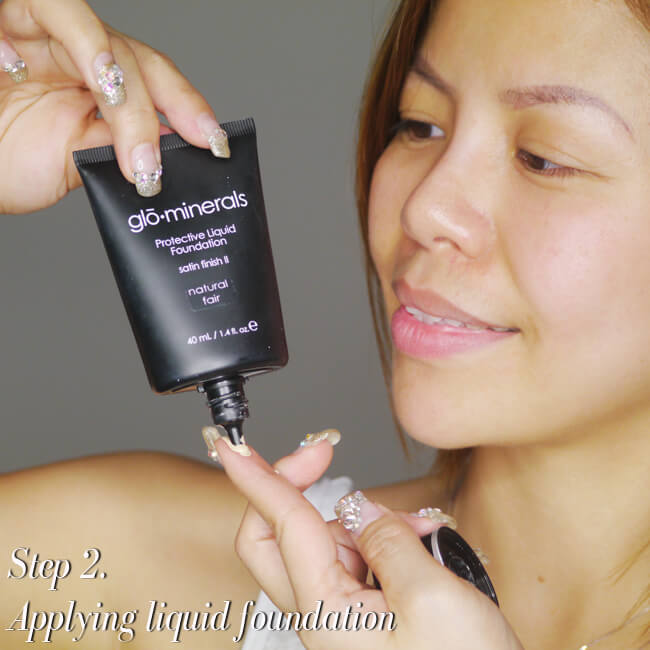 After face primer, this liquid foundation with satin finish is all you need to achieve the extreme flawless, smooth and fabulous skin.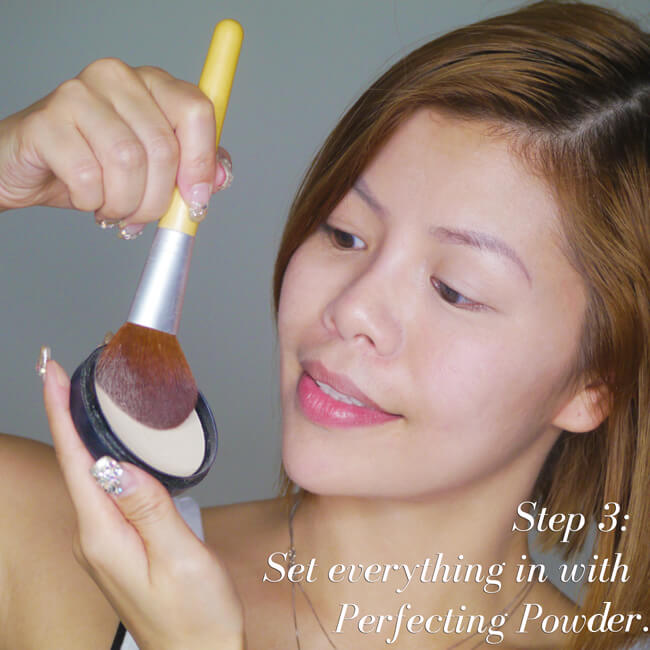 Don't forget to set everything in with Perfecting Powder before moving on to the eyes makeup.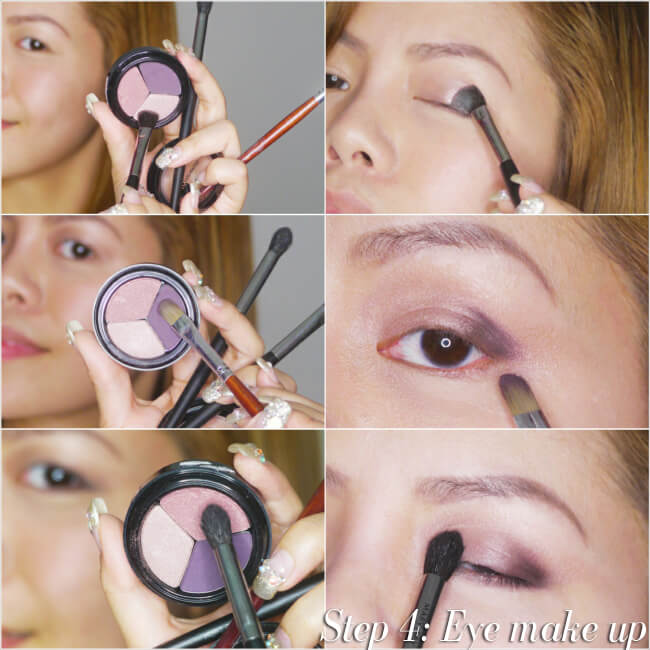 Curl your lashes.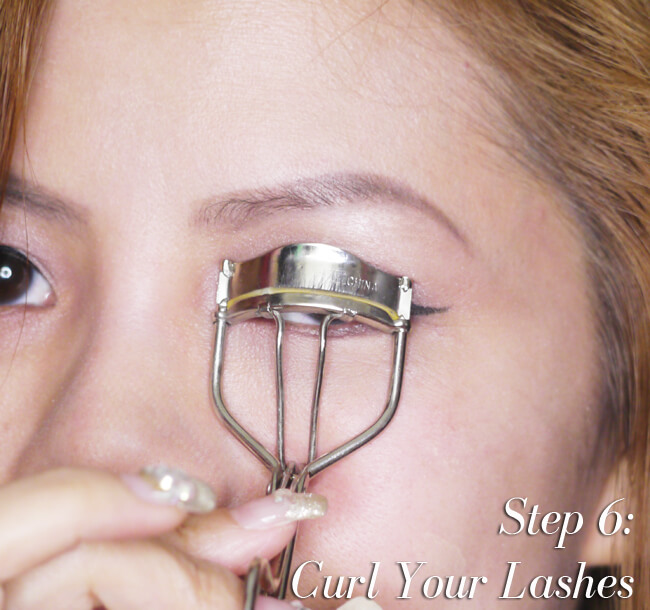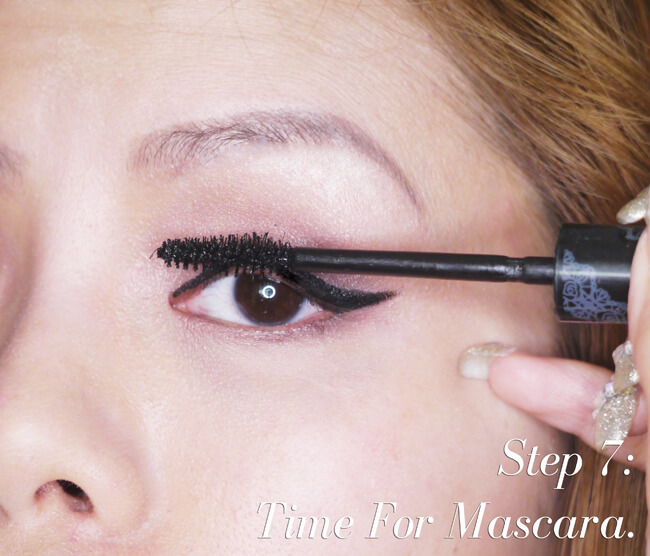 Apply mascara!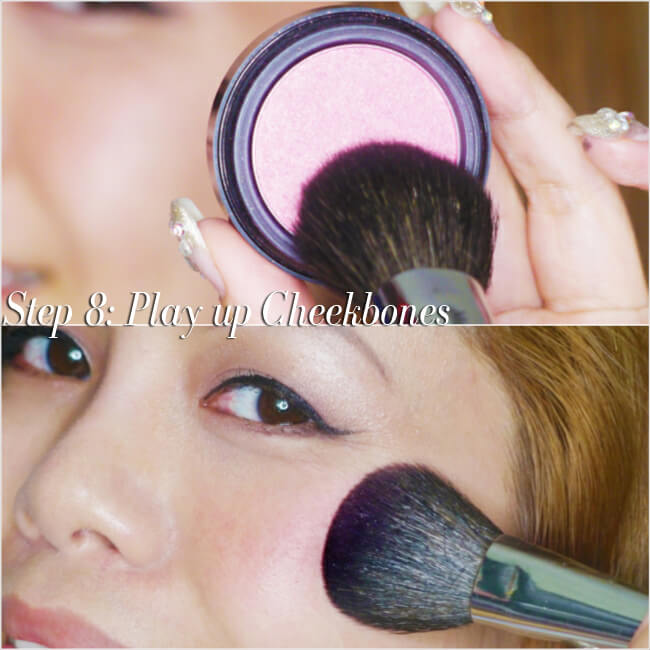 Play-up cheekbones with the rosie blush.
Lastly, give your lips some love.
And that's it! The entire makeup routine doesn't take me more than 20 minutes to finish everyday.
I heard you! You want to take a look at the before and after photo? Here you have it: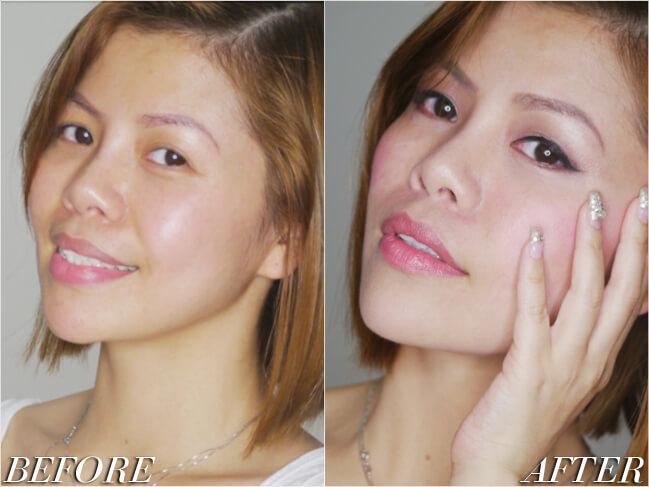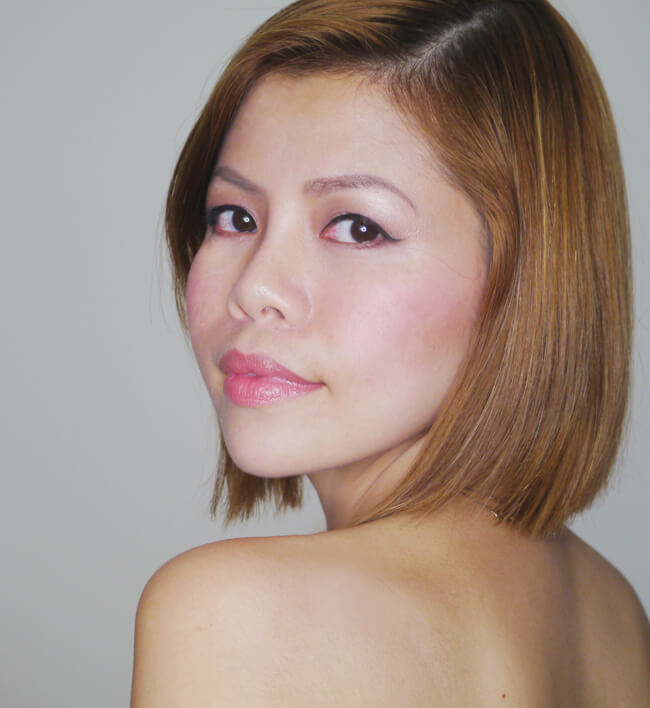 See how much a little makeup could change our look? I'm not a heavy makeup person unless I'm on stage to perform or in dance competition, I choose to have natural makeup look most of the time. Personally, I think I've found my favorite cosmetic brand after so long. It's worth the wait!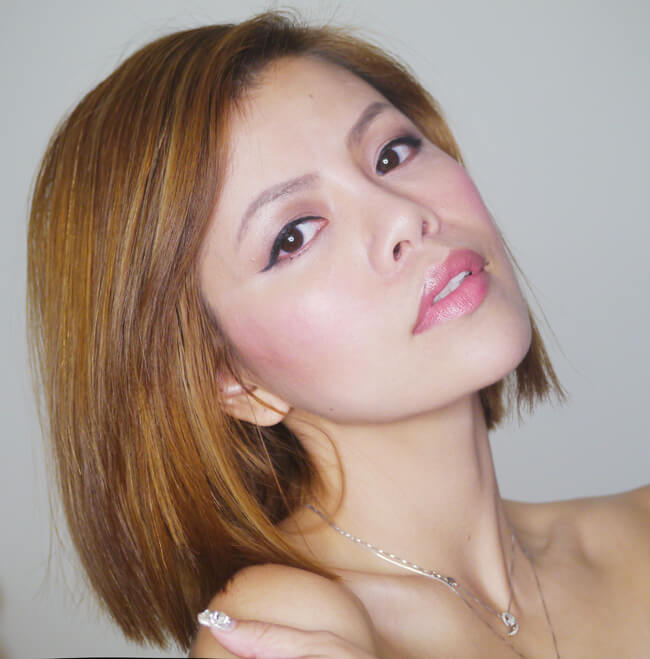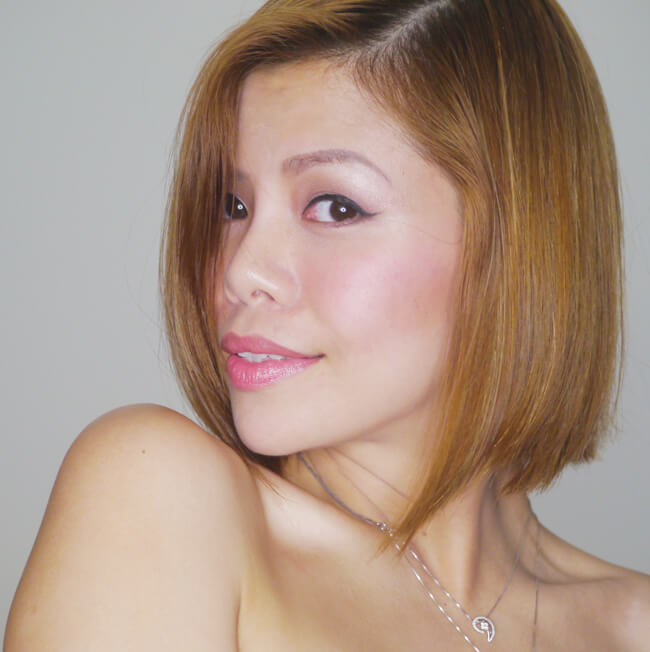 If you are a crazy fan of mineral cosmetics just like me, I suggest you should give Glominerals cosmetic a try and I'm sure you won't be disappointed. But please be warned: you might not even want to try any other mineral makeup brands after that at all.