When it comes to skin care products, more is not better. Overdoing it with many active ingredients can irritate your skin. Too little is not good either, at least if you want the product to work as claimed. So how much is enough? Read on to find out.
Cleanser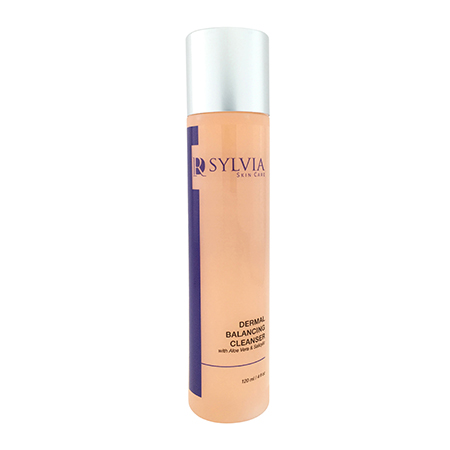 Good skin care habits all start with cleansing. This is one area that you shouldn't underperform, because not using enough cleansers could leave debris that clog pores, leading to breakouts.
You don't want to overdo this either, especially if you have acne-prone skin. Too much and you'll be left with dry and irritated skin. Instead, wash once in the morning and again at night if you are not using makeup. Otherwise, you should cleanse twice in the evening to make sure that all the cosmetic residues are removed.
The Dermal Balancing Cleanser from Dr. Sylvia Skin Care is mild enough for all skin types, especially if you've had just a chemical peel done on your face. Developed by skin care specialist Dr. Sylvia Ramirez, these skin treatment products are specifically formulated to suit clients' skin types so it's important to follow the directions for use to make the most out of each product.
If you have a more sensitive skin that gets easily red or inflamed, then a soap-free alternative, Gentle Foaming Wash, might be better. For oily types who want to remove acne, there's Purifying Aza Cleanser from Dr. Sylvia Skin Care that contains kaolin and sulphur. They help regulate hyperactive sebaceous glands and control rosacea, psoriasis or other eruptive breakouts.
Toners
Toning works at the deeper layers to remove residue (such as minerals from tap water and cosmetics) that may not have been washed away by cleansers. The ideal amount is enough to moisten a cotton ball but not too much that the cotton ball drips. Dr. Sylvia Skin Care offers toning products such as Dermal Balancing, Gentle Soothing and Purifying Aza toners to go right after cleansers and before moisturizers.
Serum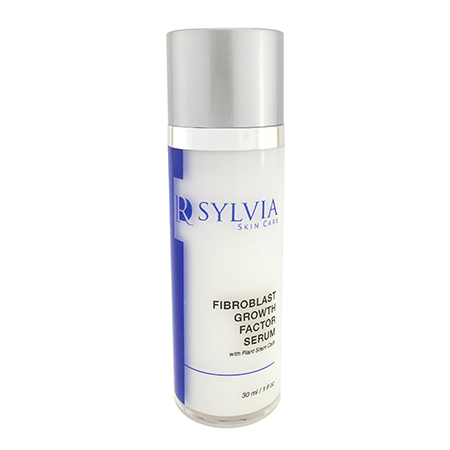 Serums come in various formulations but you only need a pea-sized amount to give your skin the boost it needs. Because serums are already concentrated formulations, there's no need to overdo them. Too much of the active ingredients sitting on your skin, as in the case of exfoliating serums, may lead to stinging or peeling.
If you are starting to see fine lines, don't wait for them to become full-blown wrinkles. Make serums a part of your aging face treatment now. Because serums are made of very small molecules that are easily absorbed by the skin deeply and quickly, you only need a few concentrated drops to turn back the clock.
The Fibroblast Growth Factor Serum of Dr. Sylvia Skin Care is an excellent example of a wrinkle treatment in Singapore that works both ways: slowing down age-related collagen degradation, and replenishing lost collagen. Because this serum has been developed by an anti-aging specialist in Singapore, the result is nothing less surprising: a younger-looking you in 42 days.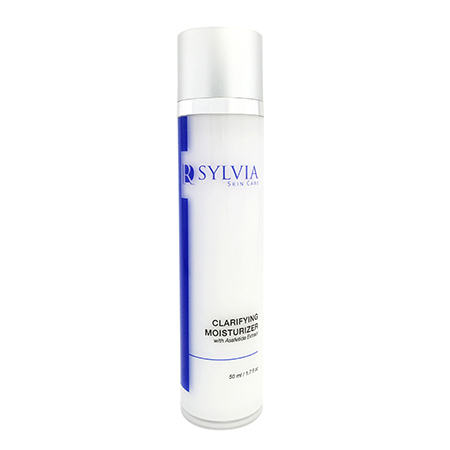 Moisturizer
If you have acne-prone skin, get easy on moisturizers as they are heavy on your skin, potentially clogging your pores and causing breakouts. A nickel-sized amount should be enough for the whole face.
Make the most of your anti aging regimen and increase your skin's water-binding potential with Dr. Sylvia's Botanical Hydration Gel. It's specially formulated for oily, acne-prone and combination skin types to provide ample hydration while reducing skin inflammation from breakouts.
For normal skin types, there's Advanced B5 Hydration that smooths dryness upon first application. If you are afraid your sensitive skin will be inflamed by strong skin lightening products, use Dr. Sylvia's Clarifying Moisturizer to keep complexion clean and clear.
Eye cream
The skin around the eyes is very sensitive, so if there's one skin care product you should never overdo, it's the eye cream. Too much of it and you'll irritate the thin skin around your eyes if not irritate your eyes altogether. Just a pea-sized amount for each eye should do wonders.
A dab of Dark Circles No More, a uniquely formulated serum for the eye area, combats the two main causes of dark under eyes: accumulation of melanin (pigment) and heme (an insoluble constituent of haemoglobin).
To achieve firmer and more elastic appearance of the skin in and around the eye area, apply a pea-sized amount of ELASTIfirm Eye Cream and Eye Serum, a pair of Dr. Sylvia Skin Care eye products specifically made for under eyes treatment.
Sunscreen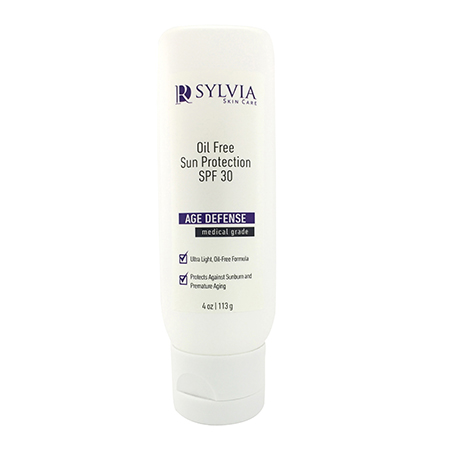 If there is one skin care product that everyone uses too little, it's the sunscreen. For starters, slather a grape-sized amount for your face to prevent you from looking old due to sun damage. But not many of us apply enough sunscreen all over our body, nor reapply them regularly (ideally, every 2 hours).
To get the most protection out of Dr. Sylvia's Oil Free Sun Protection SPF30, use this guideline for reference: a person of average size needs a shot-glass size amount of sunscreen to ensure exposed areas are well-covered. Reapply with Sun Screen Spray SPF29.