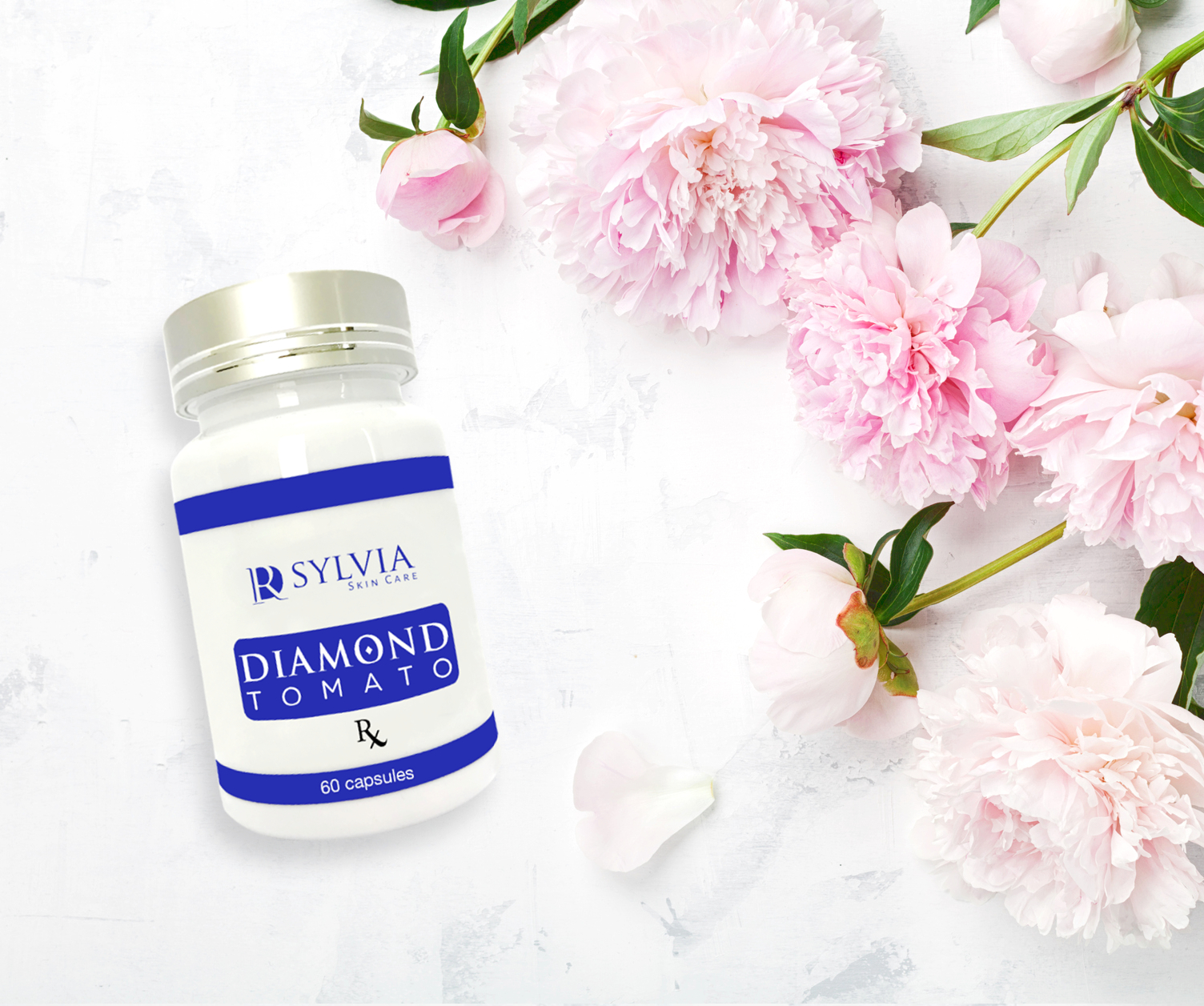 Melasma may not be a serious skin condition, but it can cause stress and affect a person's self-confidence. The frustration mostly comes from the dark, brown, and gray patches that appear on the face, as well as the difficulty of getting rid of them compared to other types of hyperpigmentation.
If you're suffering from melasma and feel self-conscious about your appearance, you may want to consider a melasma treatment that is clinically-proven to restore your complexion and give you a youthful glow.
Diamond Tomato Rx is a safe and ideal choice, as it is proven by science to safely reduce this type of hyperpigmentation. Diamond Tomato Rx is a safe and natural dietary supplement developed by Cutis Laser Clinics in Singapore.
It can protect your skin from both sun damage and environmental toxins, while also lightening your complexion by reducing pigmentation.
The effectiveness of Diamond Rx is attributed to the formulation of two safe and clinically-proven ingredients: PhytoflORAL® and Tranexamic Acid. Both are known to rejuvenate and protect the skin from within.
PhytoflORAL
PhytoflORAL is a natural antioxidant derived from the non-chemical processed tomatoes with phytoene and phytofluene. These two types of plant pigments are the only carotenoids in nature that are colorless and can protect the skin from UVA and UVB light. This only means that it will not bleach or stain the skin.
This ingredient has been shown to enhance skin renewal while also preventing the production of darker melanin. In two clinical studies published in Cosmetics Business, a leading resource for industry news, trends and analysis, it is noted that PhytoflORAL revealed significant photoprotective effect among 65% of participants and skin lightening effects among of the 82% of subjects.
Clinical scoring suggested that this ingredient improved skin quality as shown by:
Decrease of skin dryness

Decrease of skin roughness

Increase of skin suppleness

Skin complexion is more uniform

Improvement of skin texture
Tranexamic Acid
This new addition in the treatment of melasma is made from an amino acid called lysine, which was used to treat heavy bleeding.
Tranexamic acid (TXA) was proven in various clinical studies to effectively reduce melasma when used in lower concentrations of 250 mg. It works by blocking the production of melanin and shielding the skin from sun damage and environmental toxins, which are known to cause pigmentation.
Clinical studies in various medical journals suggested that the use of oral tranexamic acid offered immediate and sustained improvement in the treatment of melasma. This was further demonstrated in a study involving 74 volunteer who were given a dosage of 250 mg of TXA to be taken daily for the period of six months.
The test subjects were monitored for more than the said time frame after the treatment. The study then concluded that the oral use of TXA is safe and effective for treating melasma.
In another study involving more than 500 patients, it is suggested the 90% of those who received TXA for four months showed significant improvement in the severity of their hyperpigmentation.
Diamond Tomato Rx is only available with a prescription from Cutis Laser Clinics in Singapore. You can schedule a consultation with our Harvard-trained aesthetic doctor, Dr. Sylvia Ramirez, to learn how Diamond Tomato Rx can address your melasma and help you maintain healthy, radiant skin. You can also learn more about non-invasive laser treatment for treating other types of pigmentation.
Don't let melasma and hyperpigmentation make you feel overly conscious about your skin and appearance. Contact Cutis Laser Clinics today for safe and clinically-proven treatments.
Tags: Laser Clinic in Singapore, Pigmentation Removal Treatment, Diamond Tomato Rx