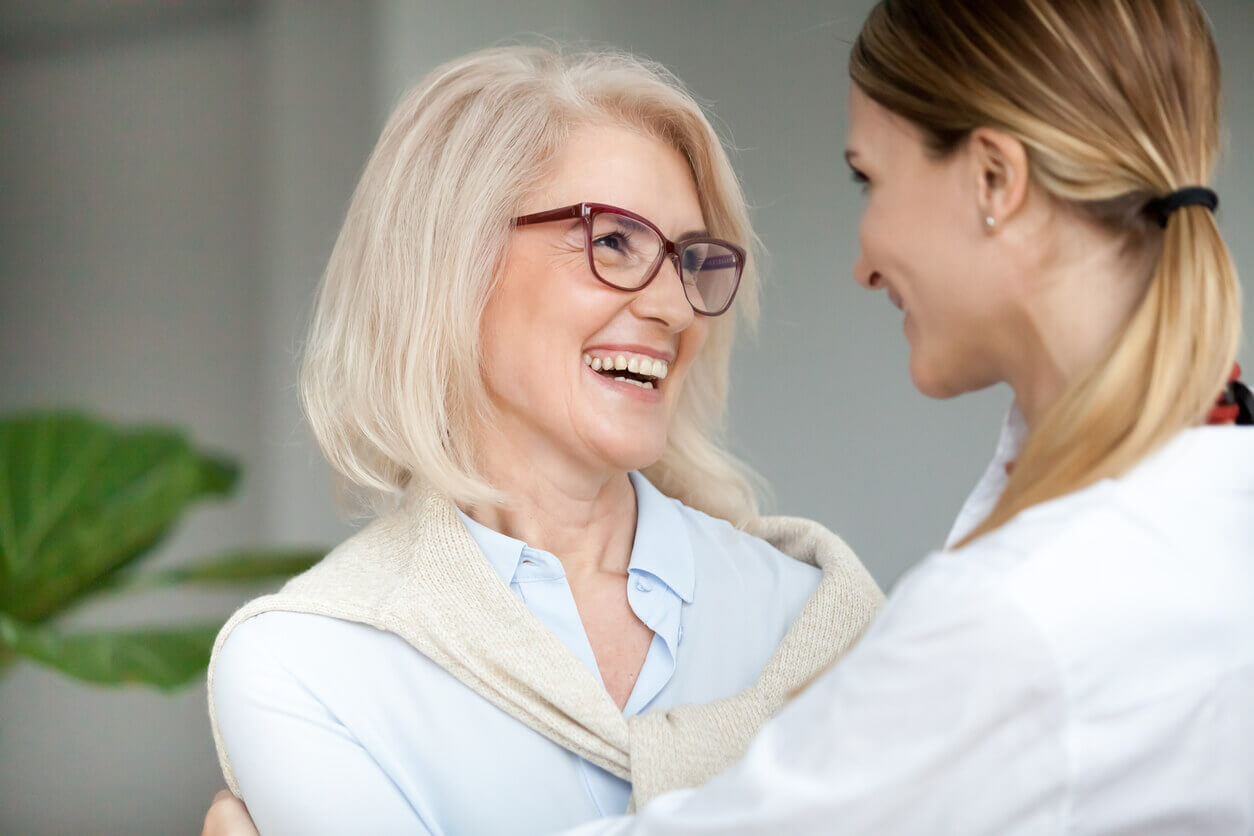 If you're looking for a unique gift for mom this Mother's Day, it's a good idea to consider aesthetic treatments that can make her skin look youthful, radiant and glowing.
Professional skin care services can pamper her, as well as restore her youthful look by treating tired, dull, and sagging skin without any surgery.
Here are some of the aesthetic treatments that can pamper your mom on her special day:
Treat Her to a Relaxing Anti-aging Facial with Perfectio+
What better way to pamper mom than a relaxing facial with anti-aging benefits. In Cutis Laser Clinics, we combined our facial with the science and benefits of LED therapy to improve the health and complexion of her skin.
The Perfectio+ Dual Light Therapy combines red light and infrared to treat all layers of the skin from surface to core. It is US FDA-cleared to rejuvenate the skin to stimulate collagen production to reduce fine lines while also targets the melanin (pigment) to reduce age spots and dull complexion.
The treatment itself is very relaxing and comfortable. The facial is also combined with Diamondtome Microdermabrasion, an exfoliating procedure to remove dead skin cells and finished off with a relaxing mask that is suitable for her skin type.
Give her a Non-Invasive Face Lift: Ultherapy
Ultherapy is a non-invasive procedure cleared by the US FDA to naturally lift and tighten the skin on the face, on the brow, and under the chin. It uses time-tested ultrasound energy that penetrates into the deeper layers of the skin and triggers the production of collagen. This allows the skin to achieve visible yet gentle lift over time.
Whether your mom has moderate or mild skin laxity or worried about the appearance of saggy skin, Ultherapy can address these concerns. It can tighten loose skin on the face and neck, as well as improve the appearance of wrinkles and fine lines on the chest. You can learn more about the new generation Ultherapy in our previous blog.
Reduce Her Wrinkles and Dark Circles with Botox and Dermal Fillers
Botox in Singapore can help your mom look well-rested and more youthful by effectively reducing the appearance of lines on the forehead, in between the eyebrows and corners of the eyes. This injectable treatment works by temporarily blocking the signal from the nerves to muscles, which then relaxes and softens the wrinkles formed due to muscle contractions.
Dermal fillers are another injectables worth considering. They fill in lost volume in the skin, as well as treat fine lines and dark circles around the eyes. They help promote a well-rested and rejuvenated look by contouring the face, enhancing the cheekbones, plumping lips, and defining the chin.
When considering any of this treatment for you or your mom, it is best to trust only an experienced and certified aesthetic doctor. This is important to achieve natural-looking results. You can check out our previous blog to learn more about Botox and fillers and how they can help maintain natural facial expressions.
Give Her Clear Skin, Free from Pigmentation with Limelight IPL
Uneven texture caused by age spots and dark spots can make the skin appear dull and aging. Good thing, there are non-invasive skin lightening treatments like Limelight IPL that can help deal with skin surface problems such as sun damage, pigmentation, and redness.
Limelight is safe and FDA-cleared that works by delivering intelligent pulses of light that is safe and customized to the patient's skin tone. This helps in targeting pigmentation by drawing the darkened spots on the skin's top layer, which will scab and fall off after three to five days. It can be used on any part of the face, neck, and décolleté with redness, brown spots, or tiny veins.
This procedure can also be combined with Laser Genesis, another FDA approved treatment that can reduce redness and help heal potential scarring from acne. The combination can address problems right at the skin surface including freckles, mottled complexion, fine lines, and sun damage.
Check out this blog to find out how the Limelight-Laser Genesis Combination can help improve skin tone and texture.
Improve Her Skin Texture and Skin Tone with Chemical Peels
Chemical peels can help improve the appearance and texture of skin by using a chemical solution that eliminates the outer damaged layers. This then reveals a fresh, and beautiful skin underneath. It can be used on the face, as well as the skin on your hands and neck.
At Cutis Laser Clinics in Singapore, we have a number of chemical peels that can improve your mom's skin. One good option is the Cutis Crystal Peel, which has superior skin brightening benefits and is effective at lightening age spots, liver spots, and dark spots on the skin.
There is also the VI Peel, a more powerful chemical peel designed to treat fine lines, age spots, pigmentation, and uneven skin texture. VI Peel is formulated with clinically-proven ingredients such as Retinoic Acid, Phenol, Salicylic Acid, Trichloroacetic Acid, Vitamin C making it an effective peeling treatment that safely removes the damaged top layer of the skin promoting the cell rejuvenation of new, smoother and healthier skin.
You can benefit from reading our previous blog about different chemical peels and consulting an aesthetic doctor to find out which procedure is right for your mom.
Make Your Mom Feel Special
Help your mom look and feel good this Mother's Day. Contact Cutis Laser Clinics in Singapore and schedule your mom a consultation with our Harvard-trained aesthetic doctor, Dr. Sylvia Ramirez, to learn more about these procedures and other pampering aesthetic treatments.
Tags: Ultherapy, Botulinum Toxin, Dermal Fillers, Limelight, Chemical Peel