As we age, the subcutaneous fat in the face diminishes, resulting in sunken cheeks. Saggy, sunken cheeks makes a person look tired and older which can affect the confidence and self-esteem of those who struggle with this common issue.
While it's not always possible to prevent sagging skin on the face, you can treat it. Dermal fillers are the safe and immediate solution to instantly plump up sunken cheeks for a more youthful appearance.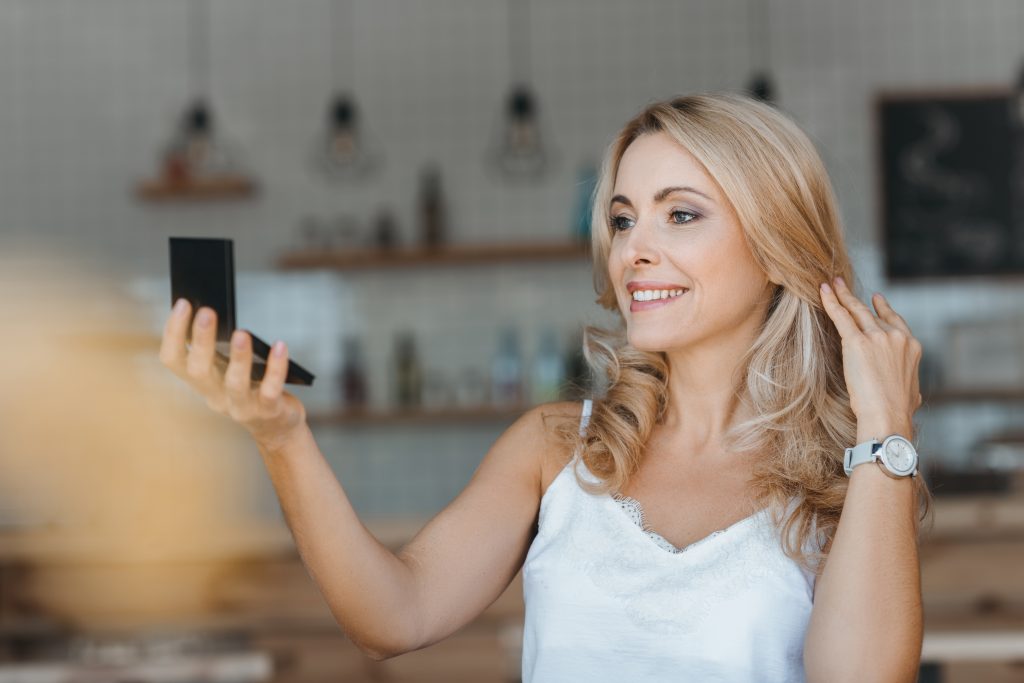 As cheeks are the main foundation of our face, a single filler treatment can make a noticeable improve on the contours of the face and under eye area.
What Are Facial Fillers?
Facial fillers such as Juvederm and Restylane are safe and effective gels that can be injected into the skin to act as "filler" or to restore volume loss in the cheeks. These safe and modern fillers for face are composed of hyaluronic acid, a natural component found in the skin.
In the case of sunken cheeks, once facial fillers are injected in the midface, it can also add volume to the under eye area to help fill out the face for a more youthful look.
How Long Does a Treatment Take?
The treatment process for skin fillers is relatively quick. Most people can have their cheek filler treatment performed during their lunch break and get back to work soon thereafter. On average, the treatment takes at least 30 minutes, depending on how many syringes are needed to reach natural and youthful results.
What Areas Can Be Treated?
The cheeks are not the only area of the face that can be treated using fillers. Dermal fillers can be used for total facial sculpting if performed by an experienced aesthetic doctor. In addition to plumping up sunken cheeks, fillers can smooth out wrinkles, enhance lips, and shape facial contours. Some of the most commonly treated areas include nasolabial folds, glabellar lines, thinning lips, and droopy mouth corners.
Do Dermal Fillers Hurt?
A dermal filler injection is tolerable to most patients as the treatment use a very thin needle, resulting in minimal to no pain. A numbing cream can also be used prior to the procedure to make the treatment more comfortable. Also, a skilled aesthetic doctor can make a huge difference on how the comfortable the treatment will be. Make sure to do your research or ask for referrals for an aesthetic doctor with good and consistent track record before scheduling a dermal filler treatment.
What Can I Expect After Treatment?
While most people do not experience any side effects of dermal fillers, some may have slight redness, swelling or tenderness at the injection site. This completely normal and should subside within a few days.
To reduce the risk of bruising, avoid taking Fish Oil, St. John's Wort, high doses of Vitamin E supplements, aspirin and other non-steroidal anti-inflammatory medications, such as ibuprofen two weeks before your appointment. These agents may increase bruising and bleeding of the injection site.
The results of the procedure can be seen immediately after the treatment and will usually improve over several days once the swelling go down completely.
How Long Do Dermal Fillers Last?
How long facial dermal fillers last typically depend on the individual, the type of filler used, and the amount of filler used. Other factors such as the structure of your skin, age, lifestyle, and experience of the injector can make a difference in the longevity of the results.
Fillers generally last longer around 12 months when used in areas of the face that experience less movement, such as the cheeks.
To learn more or to know if you are a good candidate for dermal fillers or other non-invasive facial treatments, contact our office today at the Cutis Laser Clinics in Singapore.
Tags: Laser Clinics Singapore, Non-Invasive Facial Treatments, Facial Fillers