Other than acne and wrinkles, enlarged pores are also one of the most distressing skin issues that many women face. While they may not be a serious health condition, visible pores can make the skin look rough and dull especially when it is accompanied with blackheads or pimples.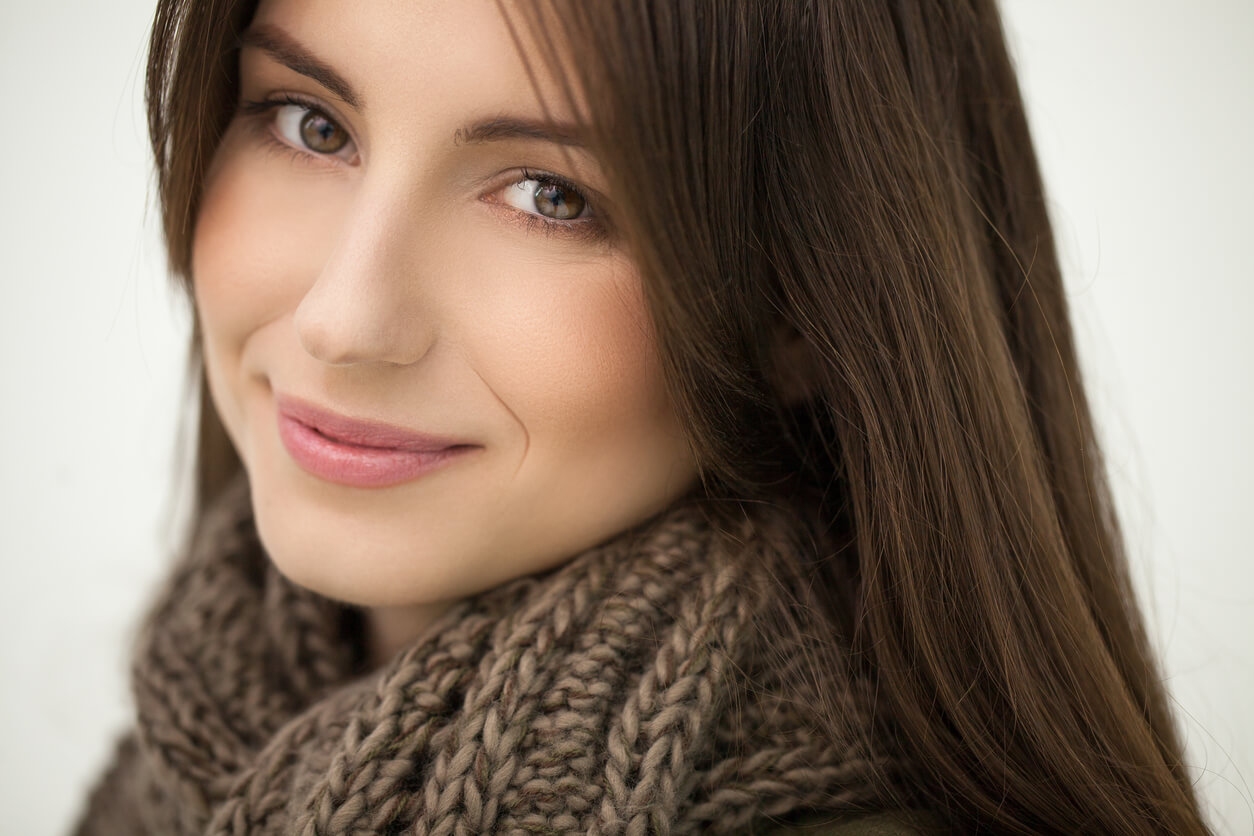 Facial pores become a lot more noticeable when the skin produces too much oil and combines with the dead skin and other debris in the pores. Genetics, sun damage, and the natural aging process can also cause your pores to appear bigger.  
While it may be impossible to completely get rid of enlarged pores, there are a number of effective treatments to make them smaller or less noticeable.
VI Peel
Formulated with scientifically proven and results-oriented ingredients, VI Peel is designed to help you achieve and maintain healthy skin. It can help improve the tone, texture, and clarity of the skin, which makes it ideal if you're bothered with enlarged pores.
It can also reduce or eliminate freckles, age spots, hyperpigmentation, and acne scars, soften lines and wrinkles, and trigger collagen production.
What makes it unique from traditional chemical peel is that it provides a deeper and a more effective result, while also being safe for patients with all skin types, including dark skin complexions. It can support and stimulate healthy cell function and repair skin at a cellular level.
During the procedure, the application of VI Peel can make you feel a slight tingling sensation for a few seconds, but this subsides almost immediately. This may also cause your skin to appear tan or reddish for a short period of time. You will have to go home with the solution on your face, but it is safe, dry, and not obvious. You can then wash it after four to five hours as advised by your aesthetic doctor.
The actual peeling process begins three days later and can continue for five to seven days. During this process, you may also notice unusual skin coloring in brown, yellow, or reddish tones. You will notice a brighter and smoother complexion after the VI Peel when the peeling is completed.
Laser Genesis
As its name suggests, Laser Genesis Skin Therapy is a type of non-invasive laser treatment that stimulates collagen growth to promote vibrant and healthy skin. It can safely and effectively treat large pores, uneven skin texture, fine lines and wrinkles, as well as diffuse scars and redness.
Laser Genesis involves the use of a US FDA-approved handheld device the gently heats the deeper layers of the skin to boost collagen formation. The new collagen will then tighten and plump up the skin, resulting in a visible reduction in the size of your pores. It can also improve the overall texture of the skin, as well as even out skin tone by reducing skin redness.
The best part about Laser Genesis is that there is no downtime and it does not require the use of any anesthesia or pain reliever. The procedure gives a warm sensation that many patients find relaxing, soothing, and therapeutic. The treatment produces natural-looking results without downtime or side effects, but you will need to use a broad-spectrum sunscreen before going out in the sun.
At Cutis Laser Clinics in Singapore, Laser Genesis can be combined with other aesthetic treatments like Limelight and Cutera Pearl Procedure to further improve skin texture and enhance the rejuvenation effect. This can make your skin look more youthful, refreshed, and glowing.
Pearl Procedure
The Cutera Pearl Resurfacing is a US FDA-cleared procedure that can effectively deal with a number of skin problems such as enlarged pores, uneven skin texture, wrinkles, age spots, and sun damage. It can provide your skin a healthy, "pearl-like" glow with fewer treatments and less overall recovery than Fractional laser or other resurfacing procedure.
It involves the use of handheld device that treats the skin's top layer with pulses of laser in a pre-selected pattern. Also, the laser simultaneously delivers heat to the deeper layers of the skin to promote longer-term benefits. The skin will then immediately form a protective dressing that will peel off after three to four days, and reveal healthier skin.
In general, the procedure may take about an hour, but this will still depend on the number of skin areas to be treated. Many patients report experiencing minimal discomfort during the procedure, but numbing cream will be applied before the treatment. There is also a downtime of five to seven days.
You may see improvements after just one session, but two to three sessions are often recommended to maintain good results. Over all skin clarity, softness, and smoothness can be noticeable after at least one to two weeks.
Win the war over enlarged pores with these aesthetic treatments. Contact Cutis Laser Clinics today and schedule a consultation with our Harvard-trained aesthetic doctor, Dr. Sylvia Ramirez, to effectively make your pores a lot less noticeable.
Tags: VI Peel, Acne Scars, Chemical Peel, Laser Genesis, Limelight, Cutera Pearl