Changes in your skin naturally come with age. As you reach your 30s and 40s, you may see noticeable dark spots on skin, ranging from harmless age spots to harmful melanoma. Most pigmentation on face and body occur from an excess production of melanin, or skin pigment. Sun exposure, skin aging, and exposure to UV light via tanning beds can also contribute to unwanted dark spots on the skin.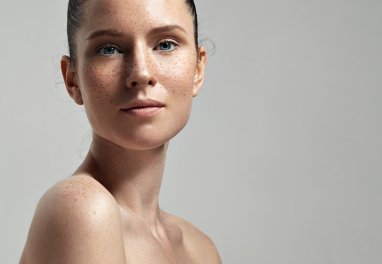 Fortunately, you don't have to live with these spots. We rounded up 4 effective ways to treat unwanted dark spots on your skin.
1. Dr. Sylvia Skin Care 3, 4, 5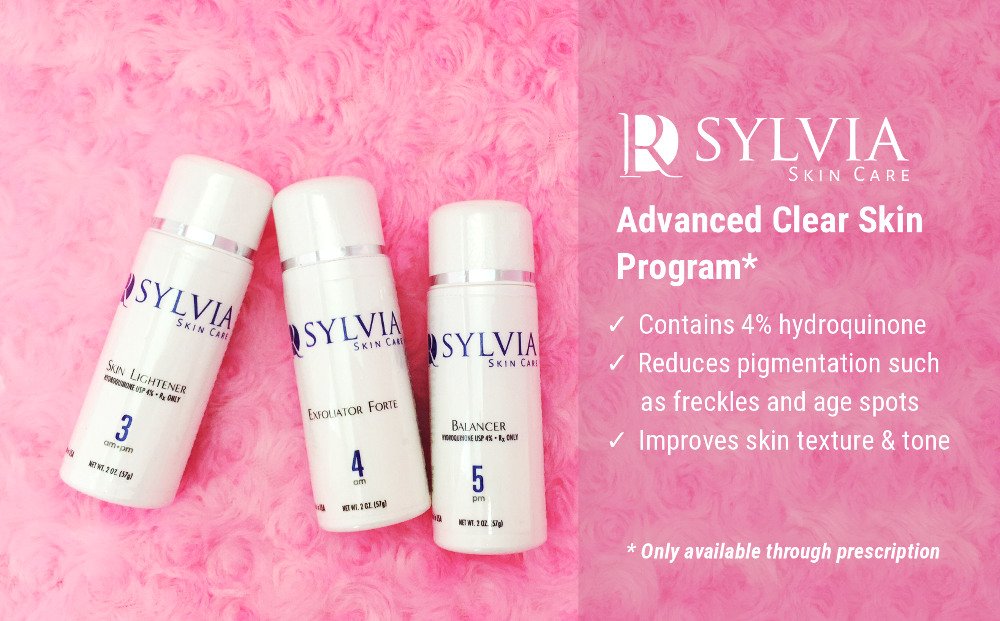 If you prefer to combat your dark spots at home, try the Dr. Sylvia's Advanced Clear Skin Program. This three-step program contains a skin Lightener, Exfoliator Forte, and Skin Balancer which is used after cleansing and toning.
The Skin Lightener contains 4 percent hydroquinone designed to correct unwanted pigmentation. The Exfoliator Forte improves skin texture for smoother, clearer skin.The Balancer also contains 4 percent hydroquinone to lighten dark areas in deeper layers of the skin, such as freckles and age spots.
Each component of the three-step program can be used individually or together to gain the full effects of the Dr. Sylvia's Advanced Clear Skin Program. Make sure to consult Dr. Sylvia Ramirez, our Harvard-trained skin specialist and aesthetic doctor as this three-step program is only available with a prescription.
2. Vi Peel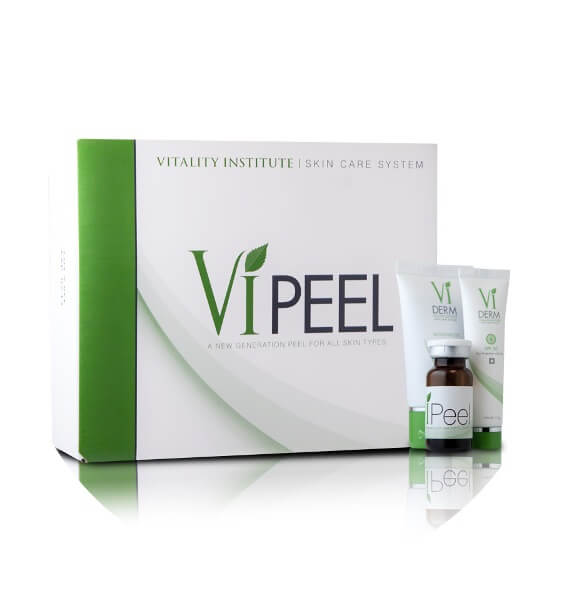 Reduce the appearance of brown spots on face with the innovative Vi Peel. The Vi Peel is a type of chemical peel treatment designed to be used on all skin types. In addition to reducing dark spots, the powerful peel is also effective at treating a wide range of skin conditions, such as acne and scaring.
The Vi Peel solution is applied by a skin specialist topically to the skin which gives a tolerable tingling sensation. The solution will be left on your skin and you can wash it off after four hours. Post home care kits will be provided to be used at home which include a post-peel towelette, facial wash, anti-itch cream and sunscreen.
In the days following the treatment, the skin may appear tan or reddish for a short amount of time. The peeling process begins 1 to 2 days later. Once the peeling is finished, your skin will feel smoother and more radiant.
3. Crystal Peel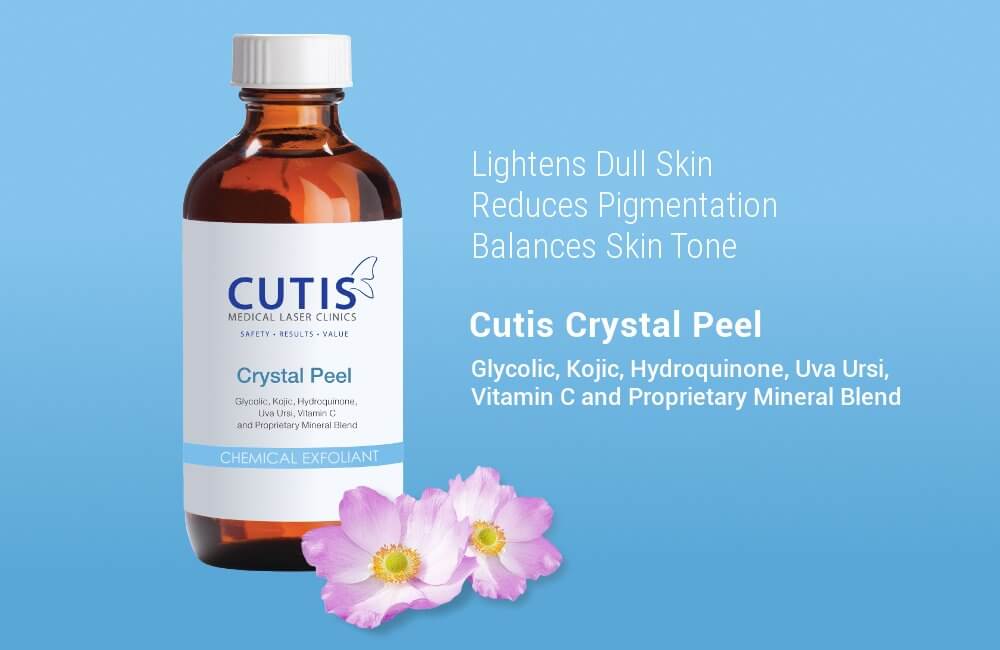 Another effective treatment for hyperpigmentation is the Cutis Crystal Peel. This superior whitening peel is the ultimate treatment for dull skin. It has long been successful in reducing the appearance of age spots, freckles, pregnancy marks, and other types of pigmentation.
The Crystal Peel also works well for balancing uneven skin tone and discoloration on the face and body. In the Cutis Crystal Peel you'll find a blend of safe and well-known lightening ingredients such as glycolic, uva ursi, kojic, hydroquinone, and vitamin C.
4. Limelight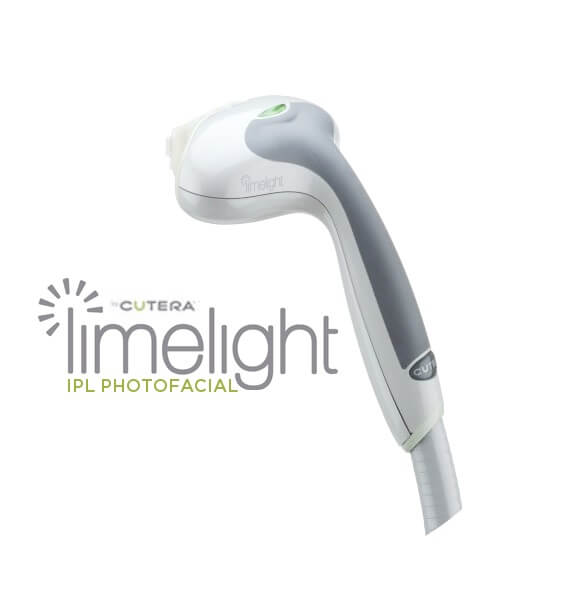 If you are bothered by dark spots on your skin, consider the Cutera Limelight Facial. This US FDA-cleared, Intense Pulse Light (IPL) treatment is designed to target problems on the skin's surface, such as pigmentation, redness, and sun damage without surgery.
The technology works by delivering a pulse of light at the skin. In total, the treatment takes at least 30 minutes in which the patient may feel a mild stinging or pinching sensation. The Limelight Facial is useful on any area of the face, neck, or decollete wherein brown spots, redness, or tiny veins are common concerns. Results from the treatment are typically noticeable within one to three weeks.
If you have dark spots on your skin caused from sun exposure, age, or other contributing factors, there are safe and effective treatment options available for you.
For more information about any of the treatments mentioned, schedule a consultation with our Harvard-trained skin specialist and aesthetic doctor, Dr. Sylvia Ramirez, or make an appointment at our aesthetic clinic in Singapore today.
Tags: Pigmentation On Face, Crystal Peel, Vi Peel, Exfoliator Forte, Skin Lightener, Balancer, Limelight