Apart from keeping us warm and assisting our bodies in producing vitamin D, natural sunlight can also improve our mood and protect us against inflammation. The key to getting the benefit, of course, is catching a moderate amount of rays or about 10 minutes daily, but this varies depending on your skin color.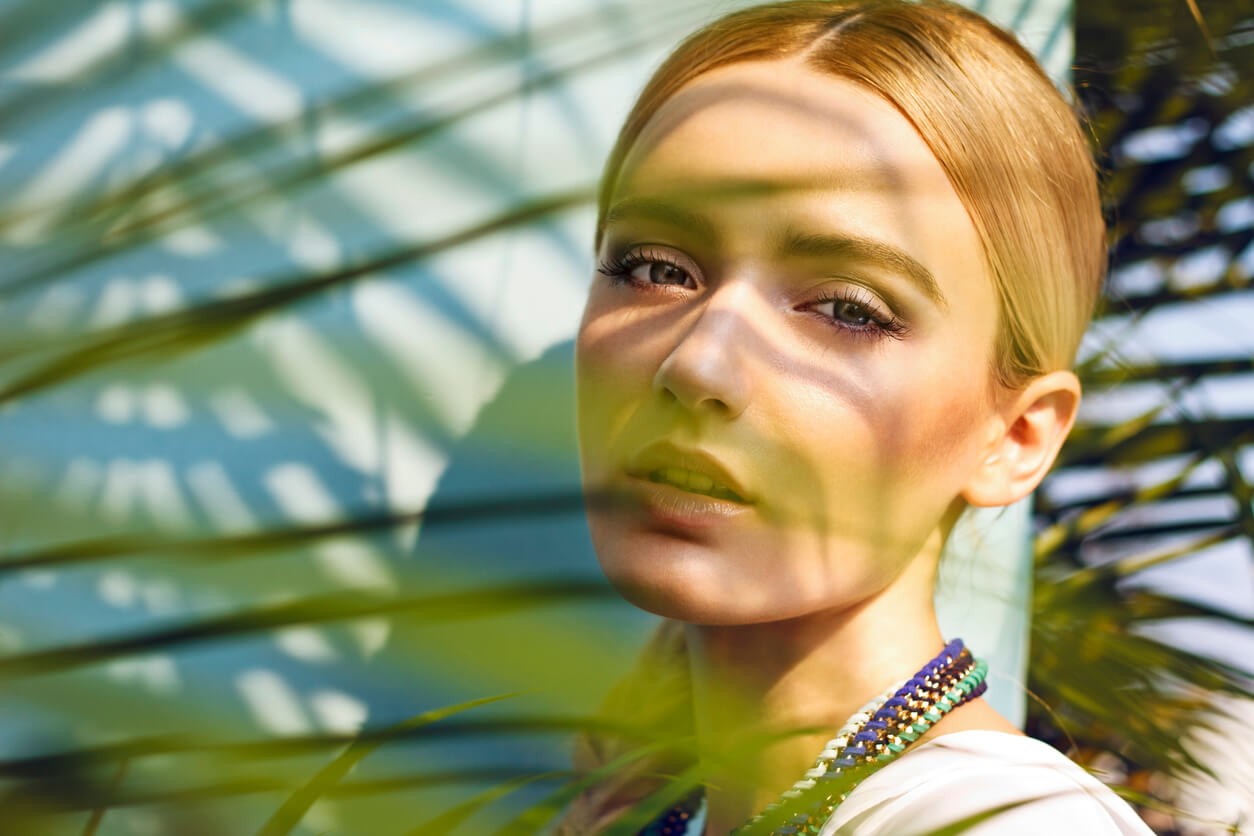 For some, a 10-minute daily exposure is too long, but for others it can be too short. It is difficult to quantify how much is really enough because your skin pigmentation has an impact on how much UV rays the skin absorbs. If your skin is sensitive or if you have very fair skin, it is best to keep your exposure to a minimum. 
The sun's harmful rays
Getting the right balance is important, as prolonged exposure to sun has its dark side. Other than causing sunburn, the UV exposure can also damage the skin and alter its appearance and quality. UV exposure is also responsible for the majority of visible aging on the face.
Here are other ways where in the sun can harm your skin:
It changes skin texture and elasticity.
Overexposure weakens your skin's elasticity, resulting in a lack of firmness in the skin's tissues. Other noticeable effects include premature wrinkling, sagging, and easy bruising. These effects can get worse if you have poor diet and lifestyle, or smoke and use tobacco products.
The sun affects different skin layers.
The UV rays can penetrate the outer layer of the skin and go into the deeper layers, causing skin damage or killing skin cells. Those who do not have enough melanin are prone to having sunburn, which only makes it important to cover exposed skin and use sunscreen. Limiting sun exposure is also important. 
You're still at risk even if it isn't sunny. 
Sun damage doesn't only happen in sunny days or when you're outside soaking up in the sun. It can also happen indoors or even on cloudy days. These may include driving with the sunroof open or sitting near a window at work. You can check out our previous blog to learn how sun damage may be sneaking up on you. 
The cumulative effects can make you look older.
You may not be able to see the damage on your skin now, but you can expect to notice cumulative damages as you age. The effects include blotchiness or pigmentation, wrinkling, and skin roughness. These changes can betray your age or make you older than you really are.
UV rays from the sun can cause skin cancer.
Constant and prolonged exposure to UV rays is the main cause of skin cancer. Excessive UV radiation can alter or damage the DNA in your skin cells, which may then lead to skin cancer. The buildup of DNA damage over time can cause the skin cells to begin growing out of control, resulting in the harmful disease.
Sun Protection and Dealing with Sun Damage on Skin
Protecting your skin from the sun starts with regular and proper use of sunscreen. Good recommendations include Clear Defense SPF 45 or Sheer Defense Tinted SPF 46 from Dr. Sylvia Skin Care. Both are lightweight, non-greasy, and oil-free, and can protect the skin without causing breakouts.
If you, however, already have sun-damaged skin, you can consider non-invasive aesthetic treatments that can repair some of the damage that has been done to your skin. Here are some procedures worth considering:
Limelight IPL
Limelight IPL in Singapore is an innovative laser that uses FDA cleared "intense pulsed light" technology to deal with several skin problems. The procedure is designed to treat sun damage, freckles, rosacea, acne, brown spots on the face, and uneven skin complexion.
The procedure works by emitting light from the device, which the brown spots on the skin absorb. This then draws out the dark spots from the deeper layers of the skin surface. The spots may get worse after the procedure, but they will scab and flake off after a few days, revealing a clearer complexion.  
Pearl Resurfacing
The Cutera Pearl Resurfacing is a US FDA-cleared laser procedure that is used to reverse the signs of aging. It can reduce the appearance of wrinkles, acne marks, and hyperpigmentation, with the treatment offering a perfect blend of safety, proven results, and a short recovery time compared to other fractional procedures.
This works by treating the top layer of the skin with pulses of light removing a portion of the sun-damaged skin surface. This triggers the skin to produce a natural protective dressing beneath that peels off after three to five days. This reveals a fresher, healthier-looking skin with a "pearly" glow.
VI Peel
VI Peel is a safe and effective chemical peel treatment that can treat sun damage and fine lines, and acne marks on the face, neck, and even on the chest. It also acts as an effective pigmentation treatment that reduces the appearance of brown spots and freckles.
It involves an application of a solution directly on the face, which needs to remain in your skin for at least 4 hours. Your skin may look sun-tanned but you can leave the clinic and wash off at your home. The peeling usually happens on the second or third day after your treatment and may last up to seven days.
The procedure triggers that body's natural elastin and collagen production, which helps improve the look of skin over several months period. Read our previous post to learn more about VI Peel and the things you can expect after the procedure.
Take care of your skin from the sun's harmful rays by protecting yourself and your skin. You can also contact Cutis Laser Clinics today and schedule a consultation with our Harvard-trained aesthetic doctor, Dr. Sylvia Ramirez, to find out if you're a good candidate for any of the mentioned procedures.