Looking unnatural or overdone is one of the main reasons people are hesitant to get aesthetic treatments. This fear is catapulted by what we see on social media, with personalities having completely smooth skin with no expressions or overly plumped-up lips that look fake or weird. This, however, doesn't always have to be the case.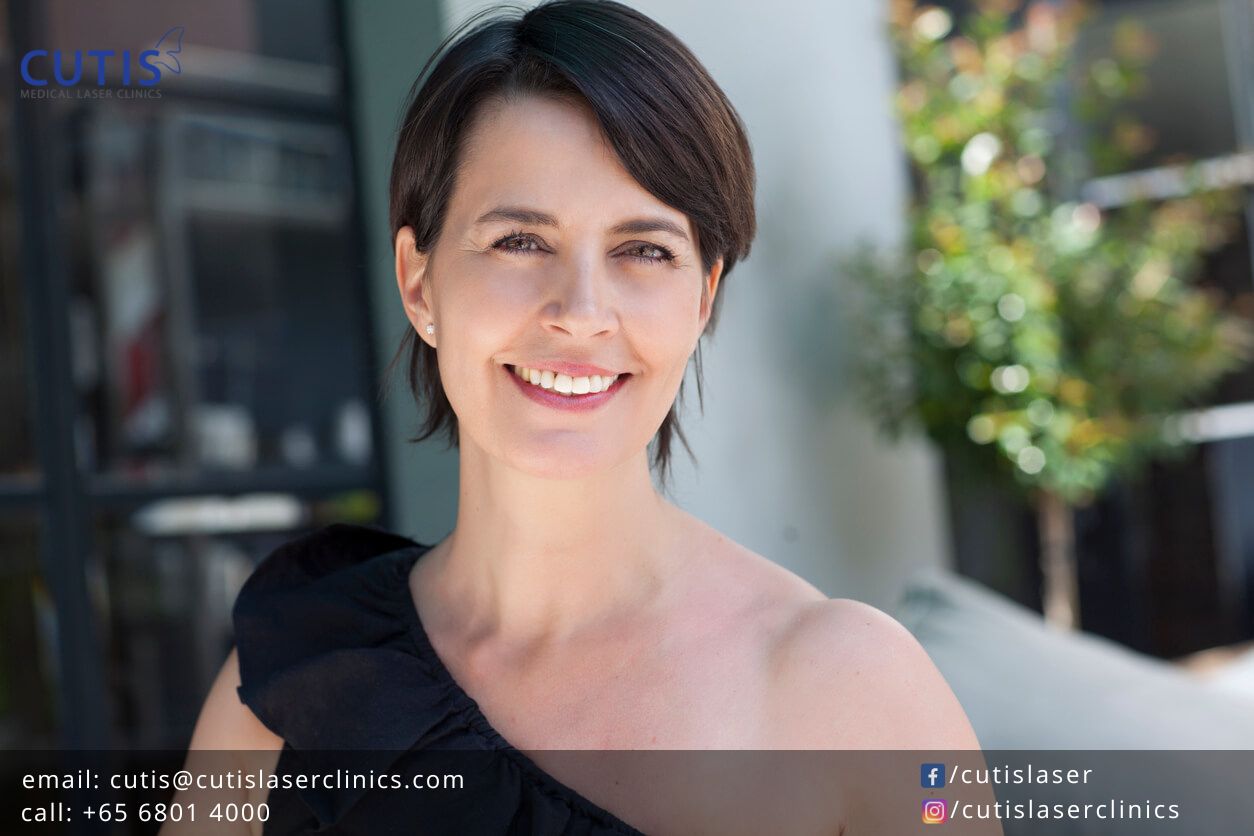 Tweakments, which are a trend in cosmetic procedures, let you enjoy subtle results, without overt changes in your appearance. They help you look younger and feel more confident with just a few slight changes and with people not noticing that you have some work done unless you tell them.
Continue reading as we discuss what tweakments are and the most common tweakment procedures.  
What exactly are tweakments?
Tweakments are non-surgical (or minimally invasive) treatments that improve your appearance in a natural way. They can help reduce the look of wrinkles, volume loss, and other visible signs of aging without dramatically changing the way you look. The results are small or subtle that might not even be noticeable to others but yourself.
The most common tweakments are injectables like Botox and dermal fillers. These may also include lasers, microneedling, peels, facials, and other non-surgical procedures that can help you look refreshed and more youthful. They minimize the effects of aging in an understated way, so you still look like you. 
What makes tweakments different from regular aesthetic procedures?
The goal is to have small transformations without looking overdone or unnatural. If you, for instance, have wrinkles that are making you look tired, a lower dosage of Botox can help soften these lines without looking frozen, plastic, or emotionless. Small injections of  Botox or fillers may also be used to subtly define your jawline.
In the case of injectables like Botox, lower-than-normal dosages are used to avoid looking overly done. Smaller doses don't totally relax the muscles, allowing natural facial movements. This is why instead of an overly smooth or expressionless face, you'll get subtle enhancements that make you look energized or refreshed. 
Who are the tweakments for? 
Tweakments are ideal for those looking to improve a skin concern that's making them self-conscious. These are definitely for you if you want to enhance your beauty or appearance with subtle or slight changes. 
While there is no specific age to get tweakments, around 20s is too young. Your skin is still producing collagen at this age, so you probably don't need aggressive collagen-stimulating procedures. You can, however, get tweakment procedures in your 20s if you have deep or prominent lines between your brows that are making you look angry.
Many patients getting such treatments are in their 30s or older. They seek injectables to soften lines and wrinkles, tackle under-eye bags and puffiness, or lightly plump their cheeks. Basically, it is for looking refreshed or wanting to look like you or the same but slightly better. 
What can tweakments do? 
Another great thing about tweakments is that they can improve or address a number of aesthetic concerns. These include:
Unwanted crow's feet or fine lines around your eyes

Prominent or deep wrinkles

Eyebrow asymmetry 

Under eye bags or dark circles

Thinning or deflated lips

A bump in your nose

Skin discoloration or uneven skin tone

Dull and tired-looking complexion 

Less defined or undefined jawline
Other tweakments to consider
Botox and fillers are not the only tweakments that can give you a more rejuvenated and younger-looking appearance. Below are a few aesthetic treatments worth considering.
Microneedling – This procedure vertically pierces the skin to activate its healing function and stimulate new collagen. At Cutis, we use the Dermapen 4 device, which has a dedicated scar setting and protocols for the revision of various types of scars. It can repair the surface layer of the skin, as well as tackle fine lines and wrinkles, acne scarring, enlarged pores, and sun damage.
Profhilo – Apart from Botox and fillers, Profhilo is another injectable that can give you younger-looking skin. It is a skin bio remodeling injectable that restores hydration, improves laxity, and addresses signs of aging. Profhilo can stimulate four types of collagen and fat stem cells to allow firming, lifting, and hydration of the skin. It can improve the tone, texture, and quality of the skin. 
Laser Genesis – This laser skin treatment gently warms the top layer of the skin to boost collagen formation. This can help plump the skin, tighten the area, and improve skin texture. Laser Genesis can address a range of concerns, such as acne scarring, enlarged pores, wrinkles, redness, and sun damage. It can also be combined with Dermapen 4 for enhanced results.
Hydra dermabrasion – This skin rejuvenation facial uses the power of water and oxygen to clean and nourish your skin. It removes dead skin cells and impurities using a painless suction technique while also hydrating and moisturizing the skin with serums. It can help with oily and congested skin, enlarged pores, fine lines and wrinkles, hyperpigmentation, and other signs of aging.
Ultherapy – If you're looking to naturally lift the skin on your face, neck, and chest area, Ultherapy may be the treatment for you. This US FDA-cleared procedure uses micro-focused ultrasound energy to stimulate collagen and lift and tighten the skin. It can improve moderate signs of facial aging, lowered eyebrow lines, slightly loose skin under the chin and neck, and wrinkles on the decolletage. Learn more about Ultherapy SPT for a personalized skin lifting solution. 
These are just a few of the treatments that can give you a more rejuvenated appearance. You can get in touch with us or browse through our website for more non-surgical procedures that can tackle different skin concerns.
What to consider when seeking tweakments or any aesthetic procedure
Make sure to see a qualified and trained provider when getting any kind of cosmetic treatment. Cutis's Dr. Sylvia is a US-Board certified physician and has years of administering cosmetic injectables. She also prefers a natural look for her patients, which is ideal if you're looking for natural and subtle enhancements.
Also, it is advisable to go to an aesthetic clinic instead of a local spa when getting any work done. Lastly, aesthetic treatments are not something you want to skimp on. Be wary of those offering discount deals or too-good-to-be-true services. You'll end up paying more to repair the damage if you let inexperienced hands perform such treatments. 
Schedule a consultation today
Got skin concerns that you wish to improve in a subtle or natural way? Contact Cutis Medical Laser Clinics in Singapore today and schedule a consultation with our aesthetic doctor to learn which treatments are right for you.