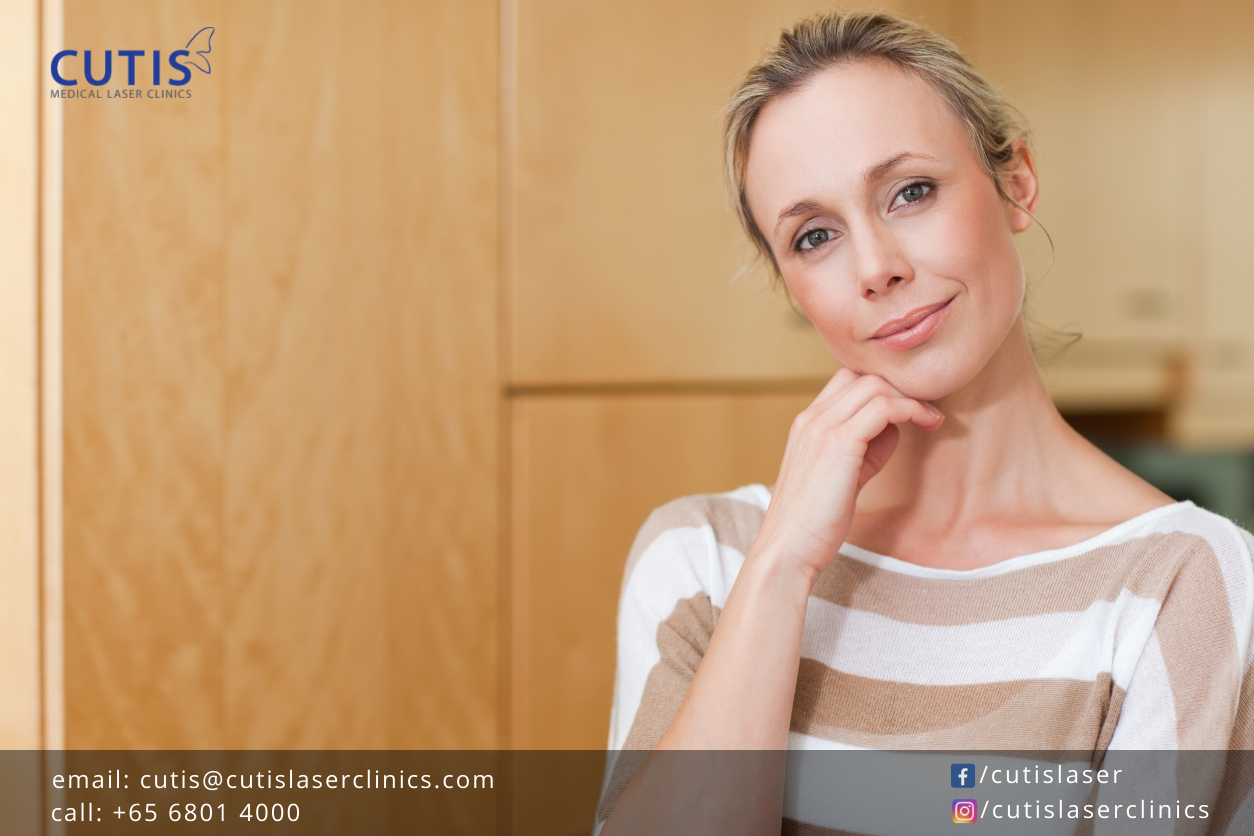 Since every person's skin is different, generic or one-size-fits-all treatments cannot serve what your skin needs. Ultherapy SPT changes the way skin-lifting procedures are approached with a Hyper-Personal Lift treatment. This customized non-invasive lifting solution uses real-time imaging data to create a plan based on what you need.
Before we delve into Ultherapy SPT and what it can do for you, let us first discuss Ultherapy and how it lifts and tightens your skin without cuts or needles.
What is Ultherapy?
Ultherapy is a US FDA-cleared non-invasive procedure for naturally lifting the skin on the face, neck, and chest area. It has also received the European CE mark for non-invasive dermatological lifting and sculpting of the upper and lower face, neck, and décolleté. It can also improve lines and wrinkles on the decolletage and define contours of the lower face.
How does Ultherapy work? 
Ultherapy involves the use of a handheld device that safely delivers time-tested focused ultrasound energy into the skin's deeper layers. This heat triggers a natural response in the body, jumpstarting the production of new collagen. This can then lift and tighten the skin without the pain, side effects, and downtime associated with surgery. 
Ultherapy targets the foundational layer of the skin called SMAS (Superficial MusculoAponeurotic System). SMAS is the layer usually treated in cosmetic surgery but with a non-invasive treatment like Ultherapy, it can be addressed without any incision or disrupting the skin surface.
Depending on the treated area, the procedure can last between 30 and 120 minutes. There is little to no downtime, but you may experience mild skin redness, which will subside after a few hours. You may be able to see improvements the first month following the procedure, but significant results can be seen three months after. 
Read our previous post and find out how Ultherapy can boost collagen and lift sagging skin.
What is Ultherapy SPT? 
The Ultherapy Hyper-Personal Lift is a customized treatment plan that involves three stages: See, Plan, Treat, or SPT Protocol. As previously mentioned, this uses real-time imaging to gather data and tailor the treatment depending on your unique needs. This is what's involved in the SPT Protocol:
See

– Involves the use of real-time visualization technology that provides data and knowledge of what your skin needs. This stage helps the

aesthetic doctor

create a personalized treatment plan based on the anatomy of your skin, as well as determine the right depth and

Ultherapy

application.

Plan

– Uses the imaging data to identify collagen-rich tissues and plan the proper treatment technique. The real-time imaging data is also used to evaluate your skin structure and composition. This is beneficial in creating an effective personalized skin-lifting procedure that is just for you. 

Treat

– Uses the data gathered to proceed with the treatment. This stage involves the accurate delivery of micro-focused ultrasound energy to areas it will be most beneficial. The generated thermal effect triggers collagen production, resulting in non-invasive skin lifting and tightening results. 
Is Ultherapy right for me?
Nearly everyone (typically patients in their 30s and beyond) displaying some degree of skin laxity can turn to Ultherapy. Just keep in mind that this procedure cannot replace a surgical facelift or duplicate its results. Ultherapy is ideal if you have some mild laxity, but are not willing to go under the knife. You can also consider this procedure if you wish to extend the effects of cosmetic surgery. 
Ideal candidates include those who:
Are concerned about moderate signs of facial aging 

Display mild skin laxity

Want to improve lowered eyebrow lines, (slightly) loose skin under the chin and neck, and lines/wrinkles on the decolletage 

Are in good health

Have realistic expectations (for a non-invasive procedure

Are looking for facial rejuvenation (contouring facial profile)
Schedule a consultation
Want to learn more about Ultherapy SPT and what it can do for you? Contact Cutis Medical Laser Clinics in Singapore today and schedule a consultation with our Harvard-trained aesthetic doctor, Dr. Sylvia Ramirez.