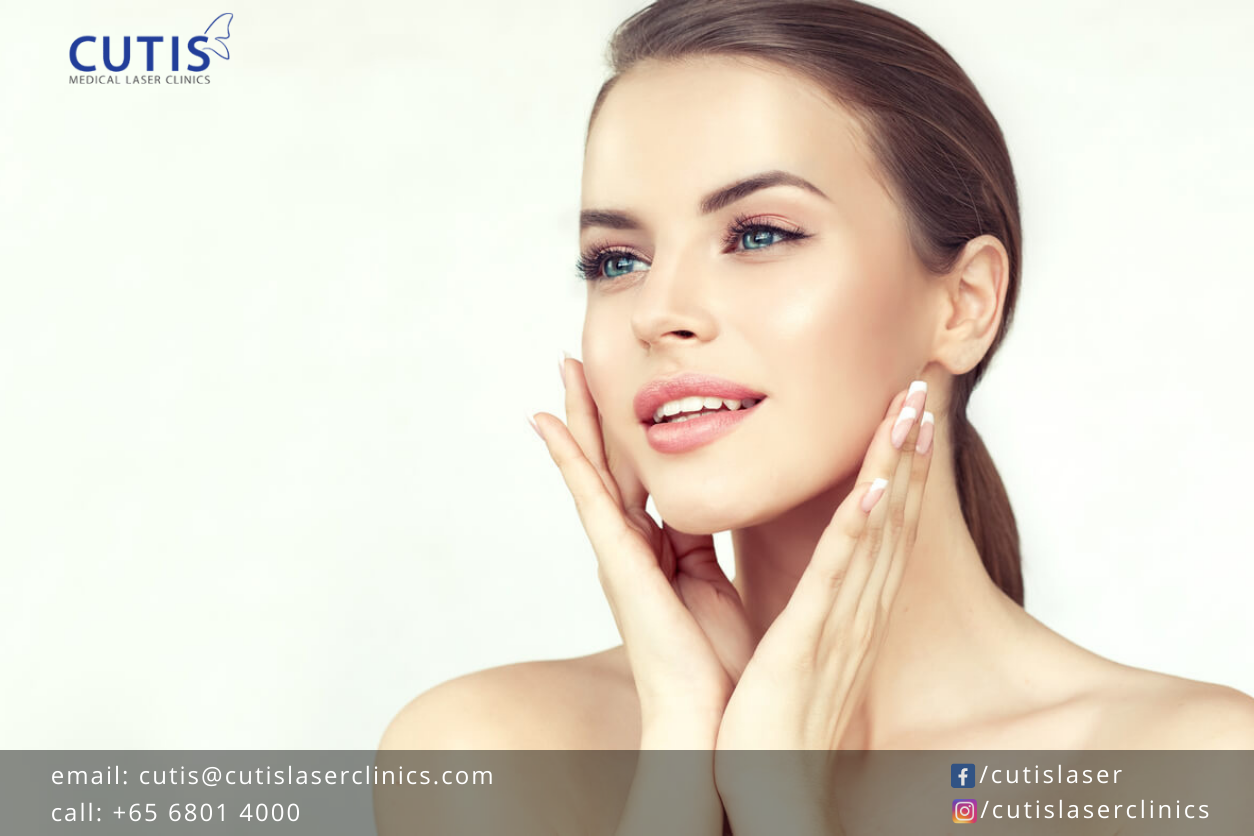 Skin surface imperfections such as brown spots, tiny veins, and redness can give your skin a dull or aging appearance. Limelight Photo Facial can tackle all these issues without cuts, needles, or harsh peels. It is a non-invasive light treatment that can improve the tone, color, and texture of the skin. 
What does Limelight do?
Limelight Photo Facial uses the intense pulsed light (IPL) technology to non-invasively revitalize the skin. It works by delivering intelligent pulses of light customized to your skin tone. The light targets the pigmentation, drawing out dark spots on the skin's top layers. 
It is normal for the spots to turn darker following the Limelight procedure. They will then scab and fall off after five to seven days, revealing brighter and healthier skin. You may also be glad to know that light brown spots, which were previously difficult to treat or resolve, respond well to Limelight Photo Facial.
The light that passes through the surface of the skin also stimulates collagen production and reduces the blood flow to broken capillaries. The collagen helps rejuvenate the skin, reducing the appearance of fine lines, wrinkles, and enlarged pores. Limelight also helps diffuse facial redness and treat tiny facial veins.
Benefits of Limelight Photo Facial 
Reduces the appearance of lines and wrinkles

Repairs sun-damaged skin

Treats pigmentation, facial redness, and tiny facial veins

Can treat the face, neck, and décolleté 
What to expect during and after the treatment
There may be some mild discomfort during the procedure when the light is delivered onto your skin (a snapping-like sensation). Patients usually report a mild pinching sensation, similar to a rubber band being snapped on the skin. The procedure can take under an hour, although this depends on your skin concerns.
Following the treatment, there will be a residual heat sensation for a few hours and mild redness in the treated area, similar to a sunburn. There may also be swelling, which can last for a day or two. It is also important to note that a few days after the treatment, your brown spots will begin to darken. 
When will I see results? 
You may be able to see the results of Limelight one to three weeks after the procedure. You will notice an improvement in your complexion, with lightened brown spots, diffused facial redness, and decreased tiny veins. The complete results will show four to six weeks after. Make sure to follow the post-care treatments, which include:
Keep your skin hydrated.

Use a

broad-spectrum sunscreen

with SPF 30 or higher.

Avoid overexposure to the sun. 

Avoid heat like saunas and hot tubs for at least 48 hours.

Allow the treated dark spots to naturally flake off.
What makes Limelight different?
One thing that sets Limelight apart from other light-based procedures is that it can be tailored to your skin tone and condition. The device is completely customizable and can treat different types of blemishes and visible signs of aging. This makes it ideal for improving skin tone and surface-level imperfections related to aging and photodamage. 
Limelight Photo Facial offers a non-invasive and comprehensive light treatment that can tackle different issues. It can help restore your youthful and glowing appearance, especially if you're dealing with freckles, uneven skin tone, and sun damage. 
Can be combined with Laser Genesis
For enhanced skin rejuvenation results, you can combine Limelight with Laser Genesis. This FDA-cleared procedure uses a non-invasive laser technology that can stimulate collagen regrowth. It gently warms the skin's top layers to boost collagen formation, which can plump up the skin, tighten the area, and improve skin texture. 
Laser Genesis can help treat or improve:  
Enlarged pores

Pigmentation

Sun damage

Fine lines and wrinkles

Uneven skin texture

Scars

Redness
Combining a light-based procedure with a laser-based treatment can improve a range of skin surface problems including freckles, sun damage, mottled complexion, and fine lines. This can then make your skin look more youthful and glowing.
Schedule a consultation today
Don't let brown spots, sun damage, and skin redness betray your age. Contact Cutis Medical Laser Clinics in Singapore today and schedule a consultation with our aesthetic doctor to find out if Limelight Photo Facial is right for you.