Most, if not all of us, use filters to edit our photos or make them more visually appealing. Apart from the reasons of improving brightness, enhancing colors, or applying special effects, we also turn to filters to remove blemishes or make our complexion look more glowing and flawless.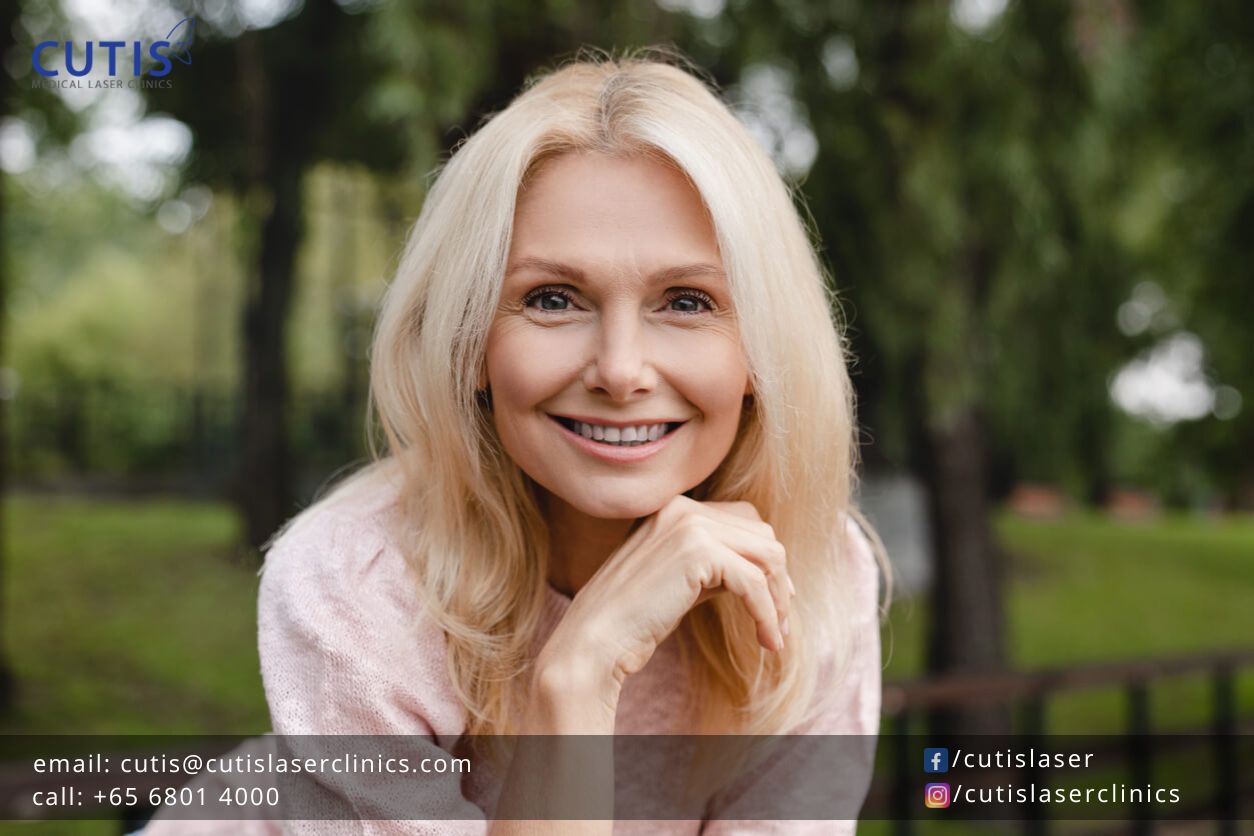 And while there is nothing wrong with filters or having some minor tweaks on our photos, wouldn't it also be nice to become less dependent on them? This means looking flawless both in pictures and in person or restoring your skin's youthful glow. This could include improving common concerns like sun damage, dark spots, and facial redness. 
This is where a facial rejuvenation procedure like Laser Genesis comes into the picture. It is a non-invasive laser treatment that stimulates the skin's natural processes to reverse sun damage, signs of aging, facial redness, and brown spots. Laser Genesis addresses a number of skin concerns to promote a vibrant, healthy-looking complexion. 
The basics of Laser Genesis
Laser Genesis is a US FDA-cleared device that uses innovative laser technology to improve a range of skin concerns. Using micro-pulses of laser energy, it gently heats the upper dermis well below the skin surface to stimulate collagen regrowth. It also generates additional heat in dilated capillaries to tackle skin redness. 
As the laser helps with the production of new collagen, you can enjoy total skin rejuvenation with even texture and a glowing complexion. It stimulates the development of new skin cells to restore the health, clarity, and youthfulness of your skin. You can turn to this procedure to treat or improve:
Acne and acne scarring

Scarring from burns or surgery 

Rosacea (skin redness)

Tiny facial veins

Fine lines and wrinkles

Age spots, freckles, and unevenness 
Improved complexion for photo-ready skin
Laser Genesis smooths out uneven texture caused by common skin concerns, such as sun damage, acne, scarring, and signs of aging. It can give you a healthy complexion that is camera ready by rejuvenating your skin and diminishing minor imperfections. Benefits include:
Reverses sun damage

Reduces and improves scarring

Diminishes the look of lines and wrinkles (and prevents lighter lines from becoming deeper or more prominent)

Reduces the look of

enlarged pores

Restores skin tone and texture
Laser Genesis can also be used on different areas with noticeable sun damage, scarring, and signs of aging, including the:
Face

Neck

Décolletage (or upper chest area)

Shoulders

Hands
Results and treatments needed
Patients may need four to six Laser Genesis treatments to achieve optimal results. Ongoing maintenance treatments are also recommended to maintain or keep the results over time. A consultation with our aesthetic doctor will let you know how many treatments you'll need depending on your skin concerns and individual profile.
It can take several weeks or a few months to see the final results. You may be able to see initial improvement after one to two sessions, but the full effects take about three months to develop. This is because collagen regrowth doesn't happen immediately. The results can last six to 12 months or longer with touch-up treatments.
The procedure, side effects, and downtime
You may be glad to know that most patients describe the procedure as relaxing and therapeutic. It is normal to experience a gentle warming of the skin's surface while the device is being moved back and forth. There is, however, no need for any type of anesthetics, as the procedure is carried out in a comfortable manner. 
The treatment is quick with no downtime, so you can fit it into your busy schedule. This also means that you can immediately return to your activities after the procedure. Just make sure to avoid prolonged sun exposure and always use a broad-spectrum sunscreen with SPF 30 or higher when going out. 
The versatility of Laser Genesis
Laser Genesis is a good standalone procedure, but you can combine it with other aesthetic procedures for optimal results. At Cutis Medical Laser Clinics, we have a range of treatments that complement Laser Genesis, as well as enhance its results. Two of the most common procedures include: 
Titan

– This is a US FDA-cleared device that uses infrared energy to tighten skin and reduce mild laxity on the face, cheeks, eye area, jowls, and neck. The 2D Titan-Genesis skin rejuvenation helps firm the skin while improving its overall tone and texture. Find out more about

how it can help you look your best

.

Dermapen 4

– This microneedling procedure punctures the skin's top layer, causing micro-trauma that induces an immune response in the skin. It takes advantage of your body's natural healing process to stimulate collagen and improve different skin concerns, including scars, large pores, and signs of aging.

The combination of

Dermapen 4

and

Laser Genesis

gives you enhanced results in correcting uneven tone and texture. 
Book a consultation today
Get glowing and photo-ready skin with Laser Genesis! Contact Cutis Medical Laser Clinics in Singapore today and schedule a consultation with our aesthetic doctor to find out if you're a good candidate for the procedure.