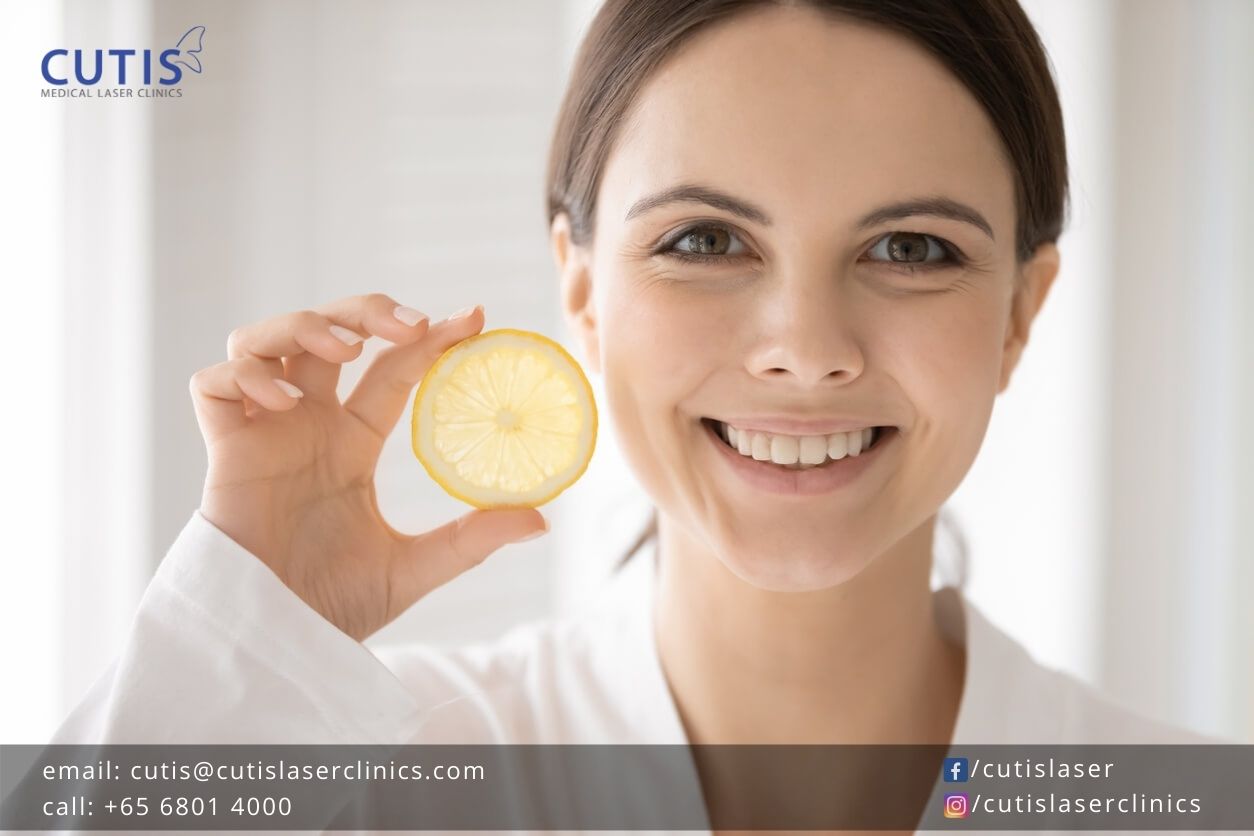 It is easy to understand why many are hopping on the vitamin C serum bandwagon. Apart from being a powerful antioxidant (fighting free radicals that cause aging), this serum can also improve a host of other skin care issues. When used properly, it can brighten your complexion and give your skin a radiant glow.  
Here are the other reasons to love vitamin C serum: 
Protects the skin against sun damage

Helps smooth bumps and rough texture

Reduces fine lines

Fades hyperpigmentation and dark marks

Stimulates collagen production
There is no denying about the benefits of this antioxidant serum. There are cases, however, where it may not do its job, especially if you don't use and store the serum properly. Continue reading to find out how you can get the most out of your vitamin C serum. 
1. Team it up with sun protection
Higher concentrations of vitamin C serums are vulnerable to sun exposure, so it is only important that you use it together with sunscreen. When applying during the day, layer it under a broad-spectrum formula with an SPF of at least 30. Using it under a sunscreen can protect the skin further and maximize the product's effectiveness. 
Take note: UV exposure darkens your skin, so skipping sunscreen negates the brightening benefits of this serum. The application of vitamin C serum and sunscreen is also more effective at neutralizing free radicals instead of just using sunscreen on its own.
2. Know the ingredients you SHOULDN'T mix it with
Mixing ingredients without doing your research could lead to irritation or a waste of money. When it comes to vitamin C serum, you shouldn't use it with other acids like AHAs and BHAs (salicylic, lactic, and glycolic acid). Doing so can destabilize the pH balance of your skin and lead to irritation.
Other ingredients you shouldn't mix it with include:
Retinol (a form of Vitamin A)

Niacinamide (Vitamin B3)

Benzoyl peroxide 

Soap-based cleansers
3. Store it properly
Vitamin C serums can lose their potency when oxidized or when the product is exposed to heat or sunlight. When this happens, you'll see a change in its appearance, with the product turning from clear to brownish or cloudy. A rancid smell is also a sign that it has already oxidized. 
You can prevent this from happening by storing the serum in an opaque container or making sure that it has an opaque packaging. Keep the lid tightly closed after using and store it away from heat and sunlight. Choose a dry, cool place like inside your fridge for proper storage. 
4. Use it daily 
To reap all the benefits of vitamin C serum, use it daily. It is recommended for daytime use due to its free radical fighting properties. This protects your skin from damage due to UV rays and pollution. Just be sure to apply it on a clean face every morning, followed by a moisturizer and a broad-spectrum sunscreen. 
You can get the most benefit from using the serum in the morning because of the high levels of UV radiation. You can still, however, also use the product at night if you want to. It is also important to take note that skin care products like serums are most effective with a properly exfoliated skin.  
The vitamin C serum we recommend
At Cutis Medical Laser Clinics in Singapore, we have the Vitamin C 20% with Ferulic Acid from Dr. Sylvia Skin Care. This anti-aging serum features a combination of various antioxidant actives that interact with each other on a deeper level. This then creates a more dynamic and potent product. 
Our comprehensive antioxidant serum can help you achieve healthy and youthful skin. Here are its benefits: 
Combats oxidative stress

Moisturizes and hydrates the skin

Provides unrivaled antioxidant benefits

Helps lighten the skin 
Consider the tips mentioned above to get the most out of your vitamin C serum. Browse through our website for medical-grade product recommendations or contact Cutis Medical Laser Clinics in Singapore today to learn which treatments can improve the overall quality of your skin.