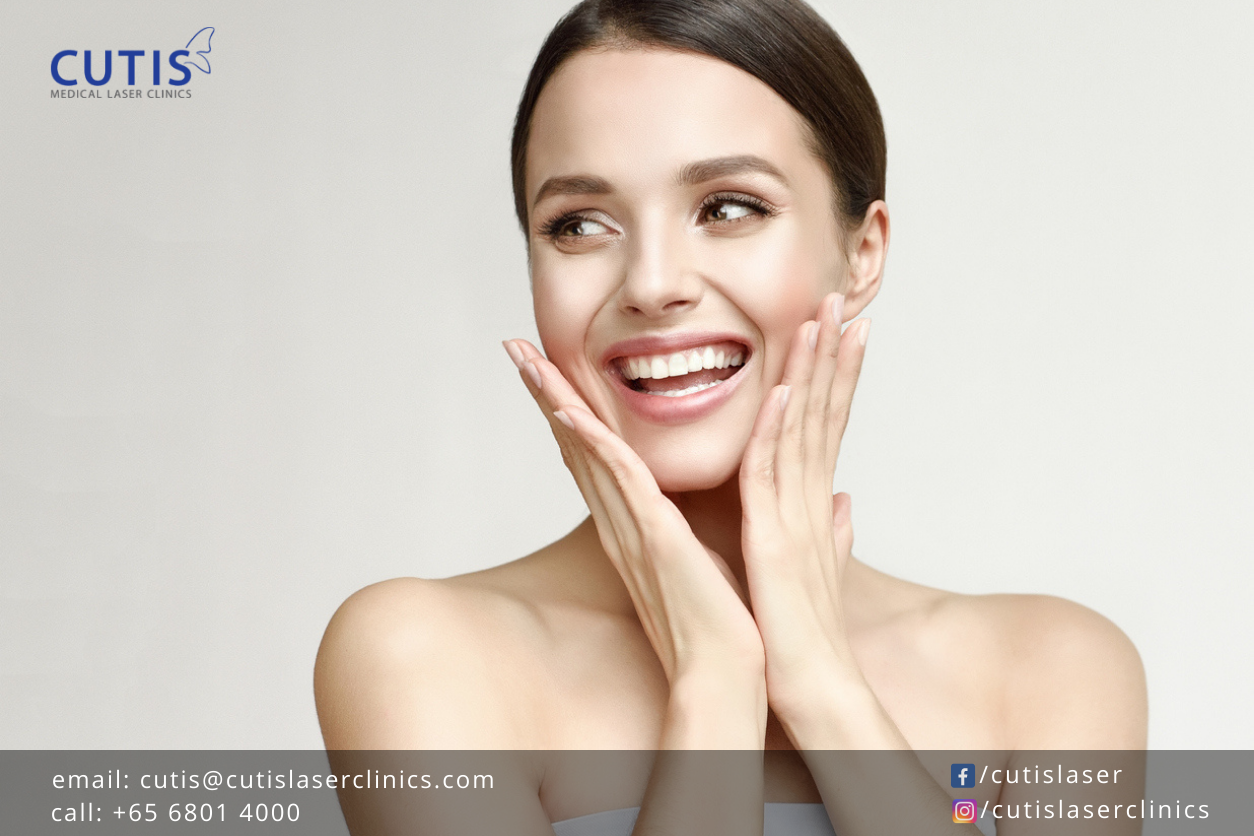 Carboxy therapy is a minimally invasive treatment that can improve blood flow and rejuvenate skin tissues. It involves the use of fine needles to infuse gaseous carbon dioxide beneath the skin into the subcutaneous tissue. This is said to stimulate collagen production, which can help treat cellulite, stretch marks, dark circles, and wrinkles.
What carboxy therapy does is trick your body into thinking that there is an oxygen deficiency in the area. The body then responds by improving blood flow and widening the blood vessels, which leads to an increased oxygen supply. This helps restore the cells, improving skin elasticity and overall appearance. 
This minimally invasive procedure can help improve/treat:
Cellulite

Dark circles

Stretch marks

Lines and wrinkles

Skin tone, texture, and overall appearance
Carboxy therapy without needles
There is no denying what carboxy therapy can do, but did you know that you can get its benefits without the use of needles? This is possible through the Crystal Carboxy CO2 Gel Mask. At Cutis Medical Laser Clinics, we offer a CO2 treatment that is completely non-invasive, but can revive your skin's natural glow.
So, what is the Crystal Carboxy Mask? 
Crystal Carboxy uses a non-invasive, anti-aging skin correcting technology that rejuvenates the skin and improves various issues. It involves the use of a specially formulated CO2 gel and a dry cotton sheet mask. This produces CO2, which is then absorbed by the skin, triggering the red blood cells to release more oxygen. 
Uses the BOHR effect 

The gel and sheet mask create a bubbling effect, which produces CO2 and increases oxygen supply

Stimulates red blood cells and increases cell turnover rate 

Increases nutrient supply to the skin and promotes waste removal
The BOHR Effect
As previously mentioned, the Crystal Carboxy CO2 Mask uses the BOHR Effect. This offers CO2 penetration and increases blood flow, providing nutrients and oxygen to the deeper layers of the skin. It also improves skin barrier, cell reproduction, and skin elasticity. The BOHR effect involves three steps.
Step 1: Offers CO2 bubbles to the skin
Step 2: Gets rid of dead skin cells via the CO2 and O2 exchanging process
Step 3: Provides nutrients and oxygen by increasing blood circulation
The benefits of Carboxy CO2 Therapy
Just like the traditional carboxy therapy, the CO2 mask also fools the skin into thinking that it needs more oxygen. It infuses the skin cells with CO2, offering an increase of oxygen and other nutrients in the area. This then leads to cell restoration with whitening, anti-aging, and rejuvenating effects.
Here are the benefits of Carboxy CO2 therapy: 
Whitening

– Helps treat sun damage, age spots, dark spots, and uneven skin tone by activating blood circulation and waste removal.

Face slimming

– Promotes slimming effects by densifying tissues via CO2 production (absorbed in the phospholipid layers.

Wrinkle reduction and lifting

– Increases elasticity, promotes lifting effect, and reduces old wrinkles while preventing new ones from forming.

Moisturizing

– Increases skin hydration and helps retain the balance between water and oil.

Treatment of acne and scars

– Increases the discharge of acne-causing bacteria by promoting blood flow and waste removal.

Reduction of pores

– Minimizes the appearance of skin pores even after the first application. 
Other benefits include:
Safe for all skin types

No side effects

No downtime

No contraindications
Schedule a consultation today
Looking to revive your skin's natural glow without needles or lasers? Don't hesitate to consider the Crystal Carboxy CO2 mask. Contact Cutis Medical Laser Clinics in Singapore today and schedule a consultation with our aesthetic doctor to learn more about this non-invasive, anti-aging skin correcting mask