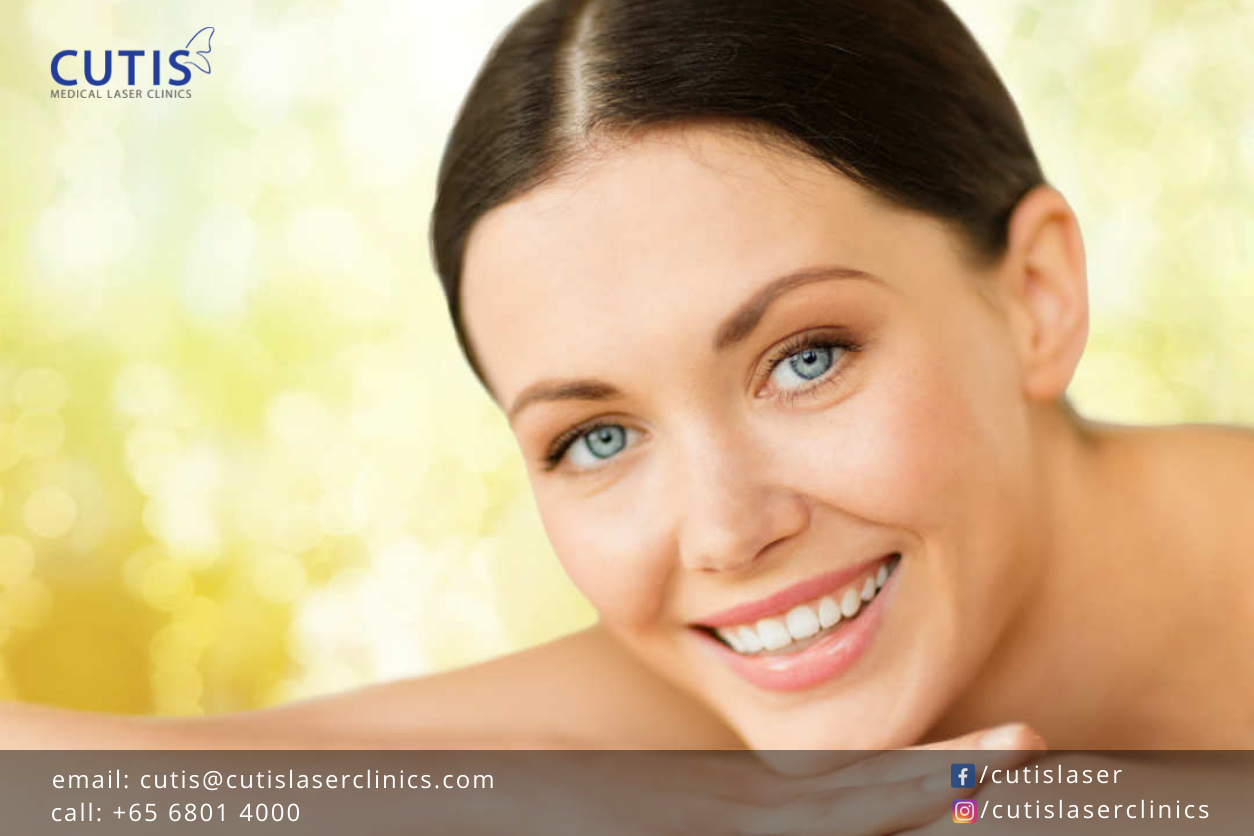 While aging is inevitable, this does not mean that you can't do anything to look more youthful. Adding anti-aging serums into your routine can help delay the onset of visible signs of aging or improve their appearance. These products contain concentrated amounts of active ingredients, which means they penetrate faster and deeper than face creams.
So, what exactly is a face/anti-aging serum? 
Face serums contain a higher concentration of active ingredients than typical face creams or moisturizers. They are commonly used to tackle specific skin concerns, including fine lines, wrinkles, and hyperpigmentation. They are applied before moisturizers and can come in different formulas/textures, such as gels, creams, and oils.
Lighter formulation

– which means they absorb quickly into the skin, making them an ideal product for layering.

More concentrated

– this translates to fast and effective results when addressing specific concerns like signs of aging.

Lightweight

– as serums absorb quickly, they feel light on the skin, and don't leave a sticky, greasy, or heavy feeling after application. 

May provide more visible results

– as the active ingredients in serums are more concentrated, they tend to provide more noticeable improvements, compared with other products. 

Hydrates the skin

– face serums with hyaluronic acid can prevent and treat dry skin and provide more hydration. 

Helps fight free radicals

– this is especially true for serums that contain vitamin C, ferulic acid, vitamin E, green tea, and resveratrol.
Serums have different categories, including anti-aging, skin-brightening, hydrating, and reparative. The right product for you will depend on your skin goals and needs. If you, for instance, are looking to reduce the look of lines and wrinkles, anti-aging ones are for you. Many of these serums also promote skin renewal and collagen production for a more youthful appearance. 
Take note: Compared to other skincare products, face serums tend to be pricier. This is mainly because they deliver a more concentrated dose of nutrients into your skin. Buying a serum that can tackle multiple concerns can actually be more cost-effective, as you won't have to buy several products that deliver little to no results at all. 
What do we recommend?
Our clinic's own skincare line, Dr. Sylvia Skin Care, offers medical-grade products for different skin concerns. We have cleansers, toners, and moisturizers, as well as treatment/anti-aging serums. If you're looking for something that can help tighten and smooth skin, we have the Age Defying Serum with Skin Tightening Helix.
This product is a new addition to our range of treatment serums. It has a blend of ingredients that can lift the skin's appearance and a combination of rare plant extracts that mimic the effects of conventional retinoic products. It can smooth the look for lines and wrinkles, without the side effects (irritation) associated with some retinol products.
Another notable thing about our Age Defying Serum is that it contains a unique snail secretion with natural restorative and protective properties. This ingredient is also rich in proteins, vitamins, elastin, and alpha hydroxy acid. This provides antioxidant protection, exfoliation action, and helps improve the appearance of skin elasticity. 
You can turn to our Age Defying Serum with Skin Tightening Helix for skin concerns, including premature aging, fine lines and wrinkles, and loss of elasticity. 
Benefits:
Gently exfoliates the skin

Smooths and tightens skin's appearance

Support skin elasticity

Deliver collagen and elastin

Helps defend the skin against damage from environmental exposure
Apart from the age defying serum, we also have: 
Vitamin C 20% with Ferulic Acid

– helps fight free radicals, while providing extra hydration and skin lightening benefits. It can also help reduce the look of fine lines and wrinkles. 

Multi Peptide Essence

– can firm and smooth skin's texture and effectively reduce the appearance of lines and wrinkles. It also improves hydration and locks in moisture in the skin. 
Incorporate a serum into your routine to reduce or slow down the appearance of visible signs of aging. Browse through our website today for more skincare tips and product recommendations or visit this link to shop for medical-grade skin care products.