As we age, our skin becomes lax, dehydrated, and sagging. This is because the production of vital skin components, such as collagen, elastin, and hyaluronic acid, declines over time.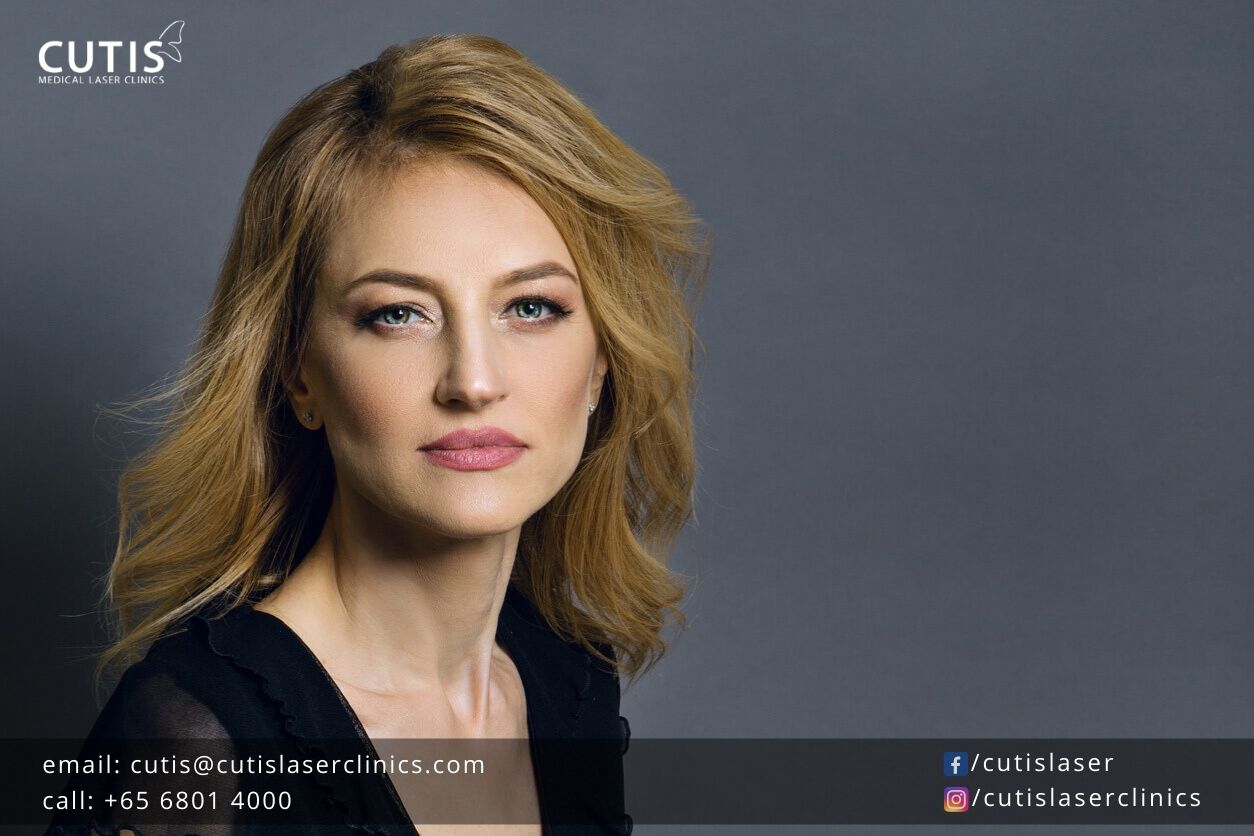 Profhilo can help address these concerns by hydrating the skin from within and stimulating the production of essential skin proteins. It helps counteract laxity while also improving the skin's glow and firmness. 
Continue reading as we explore more about this injectable gel and answer the most common questions about Profhilo.
1. What exactly is Profhilo? 
Profhilo is a skin bio remodeling injectable that restores hydration, addresses laxity, and improves overall skin quality. It contains 100% pure hyaluronic acid, without any synthetic additives. Profhilo stimulates collagen, elastin, and proliferate fat stem cells, which all play a part in giving the skin a firm and luminous appearance. 
It is also referred to as a "beneath the skin injectable moisturizer", as it deeply hydrates and remodels the skin for a lasting dewy and radiant complexion. Profhilo, furthermore, is considered a tweakment or subtle enhancement that can leave the skin intensely moisturized, while also targeting laxity and dullness. 
2. How does Profhilo work? 
Profhilo transforms the skin through a slow release of hyaluronic acid. This allows bio remodeling of the skin by stimulating the production of four types of collagen (I, III, IV, and VII), elastin, and proliferate adipocyte (fat) stem cells. The high and unique concentration of HA in this injectable enables hydration, firming, and lifting of the skin. 
Profhilo contains a mixture of 50% low molecular weight (L-HA) and 50% high molecular weight hyaluronic acid (H-HA), which have different advantages for the skin. The former provides hydration to the skin's surface layer, while the latter provides a lifting effect. 
The treatment uses the BAP or bio-aesthetic points technique, with only five injection points on each side of the face (a total of 10). This helps with optimal product diffusion or achieving maximum results with less discomfort and fewer sessions. The BAP technique, furthermore, minimizes the risk of bruising.
Take note: Profhilo is injected under the skin and stays in it for about 28 days. It is designed to slowly and evenly release hyaluronic acid, stimulating essential skin proteins. It works across the entire face (or treated area), instead of just a single area or addressing a specific aging concern.
3. What areas can be treated with Profhilo? Is it just for the face?
Profhilo is commonly known for treating the face, but it can also be used in other areas of the body. These include the:
Neck

Chest

Hands

Knees 

Stomach

Inner arms
There is also Profhilo® Body, which also provides lasting hydration and remodels the skin by stimulating collagen and elastin. It is designed for improving skin laxity in the different body areas, particularly the abdomen and inner arms. Profhilo® Body reinvigorates crepey skin, moisturizes the skin deeply, and reduces skin aging. 
4. What makes Profhilo different from dermal fillers and Botox?
While Profhilo, dermal fillers, and Botox are all injectable treatments, they have different qualities and uses. Profhilo is mainly used for overall enhancement of the treatment area like the face or chest, instead of just focusing on a specific area like the cheeks, lips, or jaw. 
Profhilo cannot enhance contours or add volume like fillers, or smooth dynamic wrinkles or delay their formation like Botox. It can, however, help soften the look of lines and wrinkles, as it boosts the skin's hydration. 
| | | | |
| --- | --- | --- | --- |
| | PROFHILO | DERMAL FILLERS | BOTOX |
| What is its main ingredient? | Pure, concentrated hyaluronic acid with a thinner consistency | Hyaluronic acid or calcium-based microspheres with a thick gel-like consistency  | A drug made from a toxin produced by Clostridium botulinum (used in small doses) |
| What does it do? | Hydrates the skin from within, improves laxity, and addresses signs of aging | Restore lost volume in the cheeks, lips, and enhance facial contours | Temporarily weakens the muscles to smooth and relax facial wrinkles |
| How long does it last? | Up to 6 months, results vary from patient to patient | About 6 to 12 months, but it depends on the type of filler used | About 3 to 4 months, but there are cases where it can last for up to 6 months |
Further reading: Profhilo, Botox, and Dermal Fillers: What's the Difference?
5. Who is a suitable candidate for Profhilo? 
Both men and women wanting to improve skin hydration and overall quality can try Profhilo. And while there are no age limits or restrictions, it is recommended for patients 30 and above. You may be a suitable candidate if you:
Are experiencing the first signs of aging or laxity

Notice a change in your skin texture like fine lines, a loss of elasticity, and some crepiness 

Look a bit older than your age

Notice that your skin lacks hydration

Want to achieve a beautiful, youthful glow

Your skin lost the radiance it once had
A consultation with an aesthetic doctor will determine if Profhilo is right for you or if there are other treatments more suitable to the concerns you wish to treat or improve.
6. Is Profhilo safe?
Yes. Profhilo is safe. It does not contain any additives like BBDE, which is known to increase the formation of lumps. Just make sure to have the treatment administered by a trained and experienced medical practitioner. 
7. When will you see the results and how long do they last? 
You may start to see improvements instantly, but it can take a few weeks to see the full results. They will be increasingly visible within four weeks, with the full results showing at eight weeks following your second injection. 
The results can last for six months, but they can still vary, as every patient is different. You can also choose to get touch-up treatments every six to nine months to maintain Profhilo's youthful results. 
8. How many Profhilo treatments do you need? 
The protocol is two injections, scheduled four weeks apart. The number of sessions can be modified, but this will still depend on your individual profile or skin laxity. In older patients, a booster can be administered at the six-month time point.
9. Are there side effects or downtime with Profhilo? 
Profhilo has almost no side effects and the body metabolizes the HA completely. You may experience some redness and swelling and slight bruising after the treatment, but these are temporary and subside after a few hours. 
There is little to no downtime, but it is recommended to avoid intense workouts after the treatment. Patients are also advised to avoid anti-inflammatory medications and alcohol 24 hours before the procedure.
10. Do Profhilo injections hurt? 
As with most injectable treatments, you may experience a slight stinging sensation at the injection site. But as there are minimal injection points with Profhilo, the overall discomfort is also minimal. 
Keep in mind: It is important to be aware of what Profhilo is and what it can and cannot do. While it can make the skin look firmer, it is not a lifting filler and does not replace other types of fillers that are used to lift the cheeks or tighten the jawline. You can, however, combine it with other aesthetic treatments such as fillers and lasers to address other concerns that Profhilo cannot. 
Get tighter, plumper, and more youthful skin with Profhilo. Contact Cutis Medical Laser Clinics in Singapore today and schedule a consultation with our aesthetic doctor to learn more about Profhilo and find out if it's the right injectable for you.