Those who have and are bothered by their cellulite often have the same main goal – to get rid of it. If you share the same objective, it is important to know the type of cellulite you have. This will help you determine the strategies and treatments that will improve or reduce the appearance of your skin dimpling.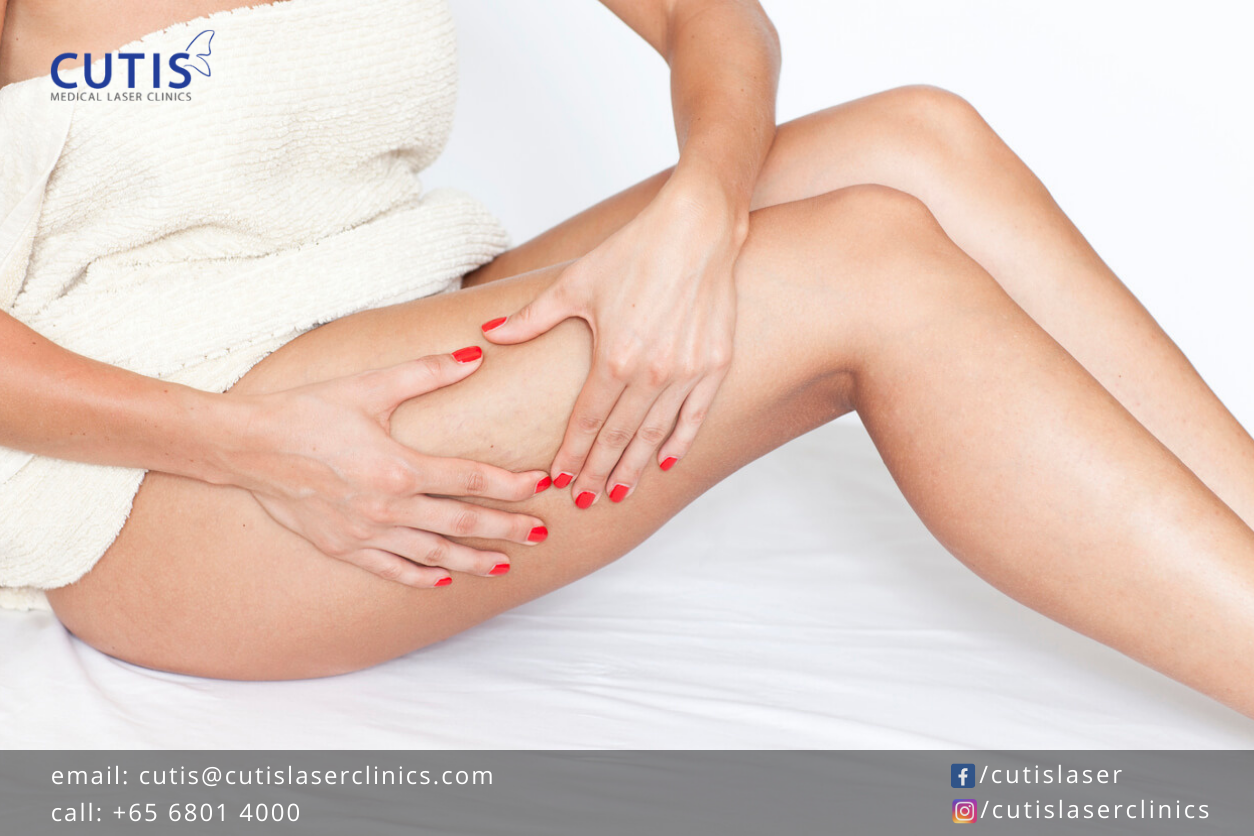 Here are the different types of cellulite: 
Adipose cellulite
This is the most common type of cellulite and is associated with excess fat. Adipose cellulite creates an orange peel-like pattern and does not feel painful. It is also soft to the touch and is only visible when you pinch your skin. Adipose cellulite is commonly located on thighs and buttocks. 
Since this cellulite is linked to excess fat, it is best to avoid fatty and sugary foods. You can plan your meals ahead of time to avoid buying fast, processed, and unhealthy foods. Regular physical activity is also important, especially cardio exercises. You can vary your routines to keep it interesting and stay motivated.
Aqueous cellulite
This type of cellulite is linked to water retention and creates a very little orange peel pattern. Just like adipose cellulite, aqueous cellulite is not painful and feels soft when you pinch it. This, however. Leaves white finger marks when you press or pinch the affected area. Aqueous cellulite can be found all over the body and accompanied with a heavy leg. 
If you have this type of cellulite, keeping a low-salt diet can help, as this can prevent water retention in the skin tissues. You should also engage in a regular exercise routine that includes cardio training (fast walking, riding a bike/stationary bike) and some endurance workouts.
Fibrous cellulite
This type of cellulite is very noticeable and feels hard (or sometimes painful) when you touch it. Fibrous cellulite creates an orange peel pattern and makes the affected area appear rough or bumpy. Mainly located on the legs and knees, fibrous cellulite is long-standing and due to the hardening of the collagen fibers surrounding the fat cells.
Healthy habits are important if you want to improve fibrous cellulite. This means loading up on fruits and vegetables, and avoiding fast food and those high in sugar. For physical activity, focus on cardio exercises (to build stamina and endurance) and weight training (to boost metabolism and burn fat).
Aesthetic treatments to consider
Non-invasive energy-based procedures can also help improve the appearance of skin dimpling. At Cutis Medical Laser Clinics in Singapore, we have a few treatments that can help reduce fat and cellulite:
Acoustic shockwave therapy
This involves the use of a handheld device that delivers acoustic shockwaves and vibrations to the connective tissues. BTL X Wave and Zimmer ZWave are two acoustic shockwave devices that break down the buildup of cellulite's cell structure and make the tissues tighter or firmer. 
The procedure has no recovery or downtime and can last between 15 and 60 minutes, depending on the treated area. It is also good to know that acoustic shockwave therapy treatments can help address or improve other skin concerns, including stretch marks and skin laxity. 
Exilis Ultra 360 
This simultaneously delivers radiofrequency and ultrasound energy to heat the deeper layers of the skin. Exilis Ultra 360 helps melt the fat cells underneath and triggers the production of new collagen. It can address different face and body concerns, as well as help reduce cellulite appearance. 
The combination of two energies make Exilis Ultra the only device for head to toe rejuvenation. It can target fat deposits, tighten the skin, reverse signs of aging, and stimulate collagen production. Exilis Ultra can also deliver noticeable improvement with no downtime or longer recovery period.   
Schedule a consultation and body assessment
Maintain healthy habits and consider these aesthetic treatments to fight your cellulite. Contact Cutis Medical Laser Clinics in Singapore today and schedule a consultation with our aesthetic doctor to learn more about these procedures and find out which one is right for you.