When it comes to taking care of our skin, antioxidants play an important role. They limit and fight the production of free radicals, which are known to cause oxidative stress and trigger cell damage. Antioxidants neutralize free radicals to protect the skin and improve its health and appearance.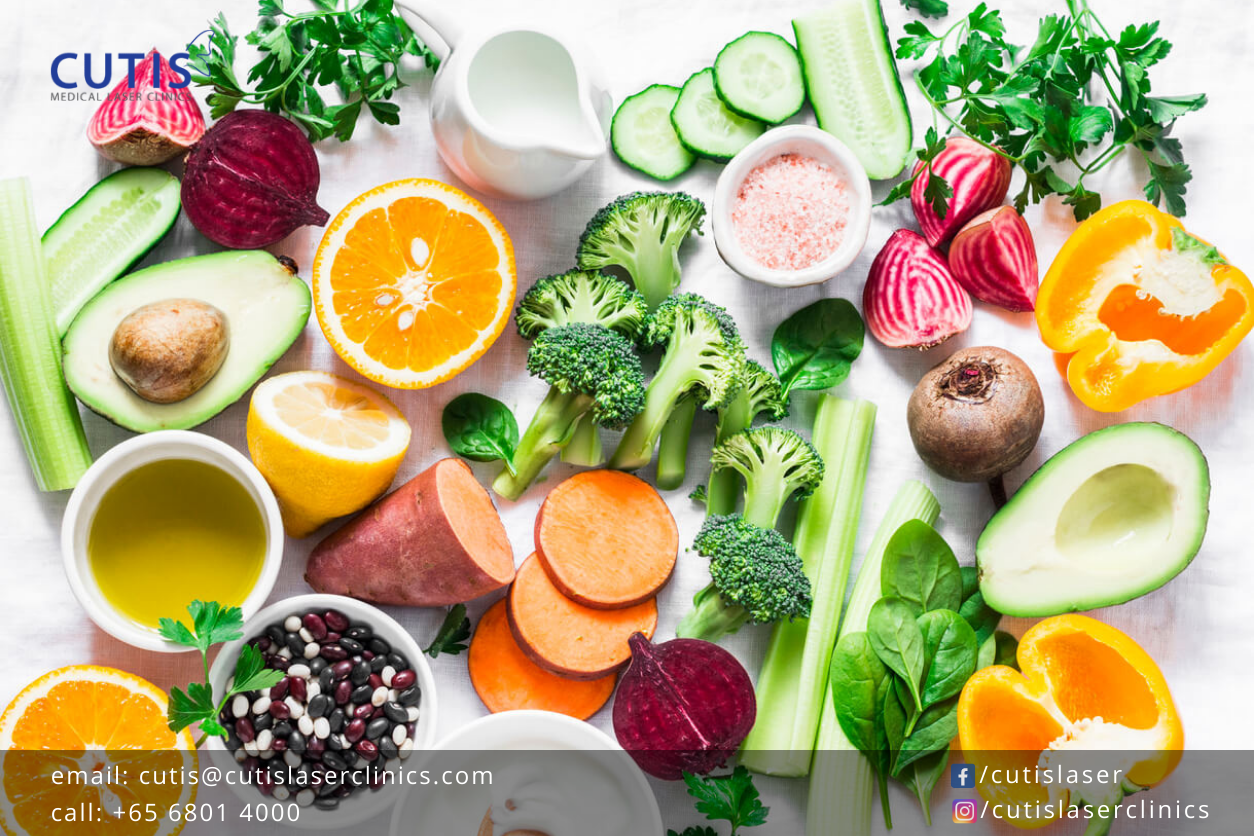 Read on and learn what antioxidants are and why they are important for skin care.
What are antioxidants and free radicals?
Antioxidants are synthetic or naturally occurring substances that can prevent or delay cell damage. Common examples include vitamins A, C, and E, resveratrol, polyphenols, and niacinamide. Fruits and vegetables are rich sources of antioxidants.
Free radicals are unstable molecules that can cause oxidative stress. This process is known to trigger cell damage and negatively affect the production of essential proteins in the skin. Free radicals come from a number of sources such as sunlight, dust, pollution, and smoke. 
Antioxidants in skin care products take in different forms such as serums and creams. They are designed to protect the skin against free radicals, with other benefits like brightening the skin, smoothing fine lines, and calm irritation. Antioxidants have neutralizing effects that can protect the body from oxidative stress. 
Here are the reasons why should add antioxidants in your regimen:
1. Reduce and calm inflammation
Antioxidants reduce inflammation, which then enables the skin to repair itself and correct damage. This is helpful in calming acne and promoting even skin tone. Certain antioxidants found in green teas (flavonoids) also have a potential to reduce oxidative stress and inflammation, as well as prevent photoaging. 
2. Help brighten skin
Sun damage and oxidation due to free radicals can cause our skin to develop wrinkles and pigmentation. Vitamin C is a potent antioxidant that can help with this, as it is a popular natural skin brightener. It also aids in boosting collagen production, which is essential for younger-looking skin.
3. Help reduce signs of aging
Free radicals can damage cells responsible for the production of collagen, elastin, and hyaluronic acid. Antioxidants like vitamin A or retinol can fight free radical damage and accelerate cell turnover, which is beneficial in improving signs of aging. It also helps with acne and pigmentation.
4. Help prevent sunburn
Ultraviolet (UV) radiation is known to cause skin damage that may result in sunburn or even skin cancer. The anti-inflammatory properties of antioxidants offer protection against the sun that can help prevent sunburn. So, the next time you're buying sunscreen, choose a broad-spectrum formula with antioxidants.
5. Improve skin health
Since antioxidants reduce inflammation and combat oxidative stress, they can improve skin health and quality. Products with antioxidants like coenzymeQ10 help in keeping the skin healthy, as well as stimulate collagen production. Those with niacinamide, meanwhile, improve skin tone and texture. 
Which products are worth trying?
At Cutis Laser Clinics in Singapore, we have products from Dr. Sylvia Skin Care that contain antioxidants and other anti-aging ingredients. We recommend the following:
Vitamin C 20% with Ferulic Acid – This comprehensive antioxidant super serum offers antioxidant benefits that help fight oxidative stress. It takes advantage of unique antioxidant delivery methods and chemical interactions to protect the skin. It also provides additional hydration and skin lightening benefits. 
Benefits:
Moisturizes and hydrates the skin

Helps brighten the skin

Offers unrivaled antioxidant benefits

Has antioxidant actives that work together to boost free radical fighting properties
Fibroblast Growth Factor Serum – This anti-aging serum helps improve skin's texture, density, and firmness. It contains Gotu Kola, which is a rich substance with high antioxidant activity that can help improve skin tone and elasticity. Fibroblast also targets age related degradation and reactivate collagen and dermal activity.
Benefits: 
Stimulates collagen growth

Reduces eye wrinkles

Helps improve skin texture and firmness

Helps limit collagen degradation
Level up your skin care routine by using products with antioxidants. Browse through our website today for more skin care tips and product recommendations or contact Cutis Laser Clinics today to find out how you can avail the mentioned products.