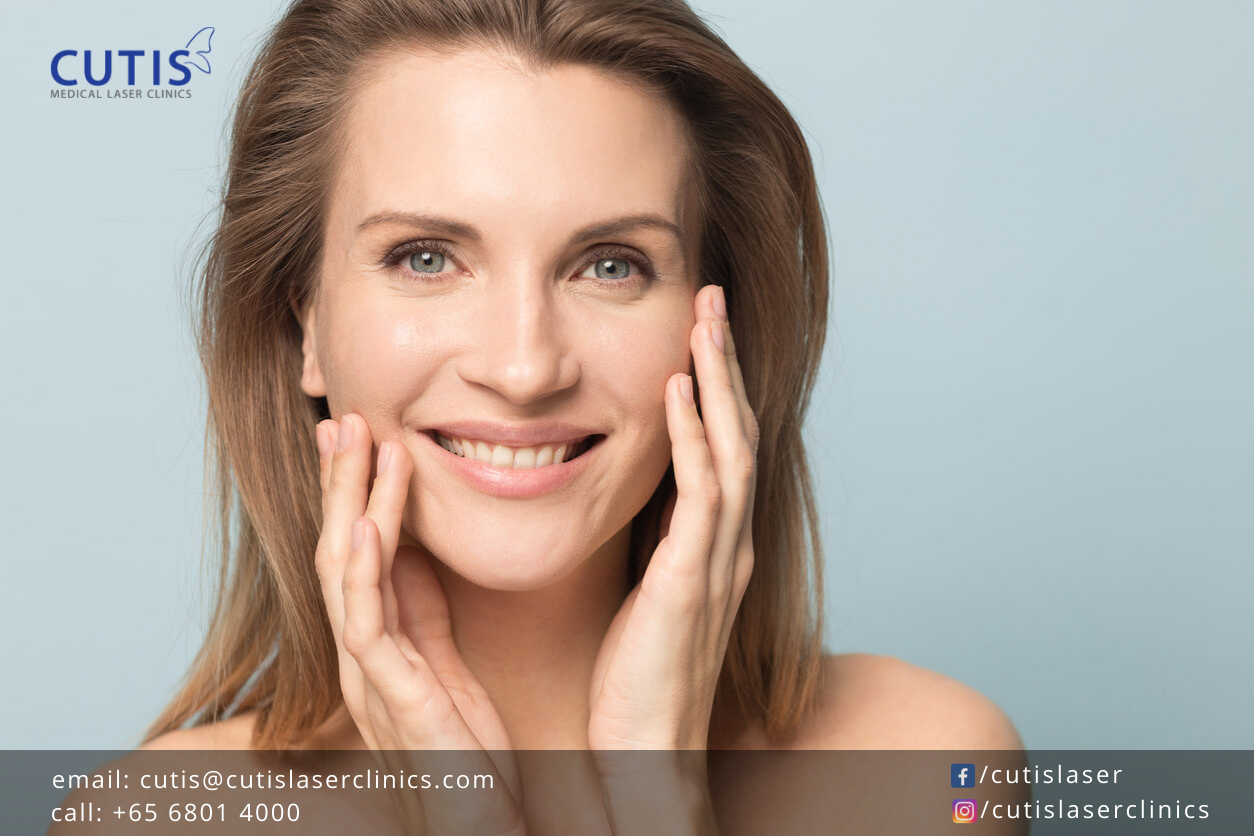 While many facial cleansers today are effective at removing dirt and grime, they also strip the skin of its natural oils. One telltale sign of this is having a "squeaky-clean face" that leaves the skin feeling dry and tight. This commonly happens with over washing and exfoliating, as well as using a harsh cleanser.
If your face always feels dry and tight after cleansing, you may need to rethink your habits or change the product you're using. Switching to a gentler formula like a milk cleanser is ideal, especially if you want something that cleanses, soothes, and protects your skin.
So, what is a milk cleanser? 
A milk cleanser is a type of cleanser made from a natural emulsion of fats and water. It gently cleanses the skin without stripping off its moisture or natural oils. Milk cleansers rely on emollients, instead of foaming agents or exfoliating grain/beads to remove dirt and grimes.
A milk cleanser does not contain any milk; it got its name due to its milky look and consistency. It is ideal for different skin types, normal, dry, and sensitive skin. If you, on the other hand, have oily or acne-prone skin, it is better to choose something stronger to calm or fight your breakouts. 
Benefits of milk cleansers: 
Gentle; cleanses the skin without stripping off moisture

Effective at removing dirt, grime, and makeup

Leaves you with a clean, fresh feeling

Cleanses while soothing and nourishing the skin

Ideal for dry and sensitive skin types
Why you'd benefit from a gentle cleanser
It is easy to strip your skin by over-cleansing or using a harsh cleanser. Switching to a gentler formula can help remove dirt and impurities without leaving your skin feeling dry and tight. Below are the other reasons you may want to switch to a gentle cleanser.
Protect skin barrier

– Harsh formulas could compromise the skin's barrier function and increase its permeability. This can then make the skin more prone to damage.

Prevent dull skin

– Gentle cleansers don't strip the skin; they help it stay balanced and protected. This is beneficial in preventing dullness and associated skin issues.

Avoid dryness and irritation

– While harsh cleansers can remove dirt and grime, they can also leave your skin tight and irritated. This can also lead to other side effects such as redness, flushing, and flakiness.

Leave the skin feeling soft and clean

– Harsh formulas make the skin feel tight or painful after washing. This is not a problem with gentle cleansers, which leave the skin soft and clean instead of stripped.
The product we recommend
If you're thinking of adding this type of cleanser into your routine, we recommend Dr. Sylvia Skin Care Gentle Milk Cleanser. This fragrance-free formula thoroughly cleanses the skin without irritating it or stripping off natural oils. It has a milky texture and a creamy consistency, and is effective at removing dirt and impurities.
Helps calm inflammation and stimulates healing (Bisabolol)

Moisturizes and nourishes the skin (a blend of coconut fruit extract and oil)

Helps support skin elasticity and protects it against free radicals (ginger root oil)

Contains replenishing emollients that can relieve dryness and irritation

Ideal for dry, sensitive skin types and after professional treatments
Browse through our website for more skincare tips and other product recommendations. We also invite you to contact Cutis Medical Laser Clinics in Singapore today and schedule a consultation with our aesthetic doctor to find out which non-surgical treatments will help solve your skin woes.