Are you looking to brighten pigmentation, melasma, and sun damage? Dermapen 4 microneedling with Über Pro Peel can help! The latter is a professional peel specifically designed to enhance microneedling procedures. It contains a specific blend of treatment actives to resurface the skin and brighten your complexion.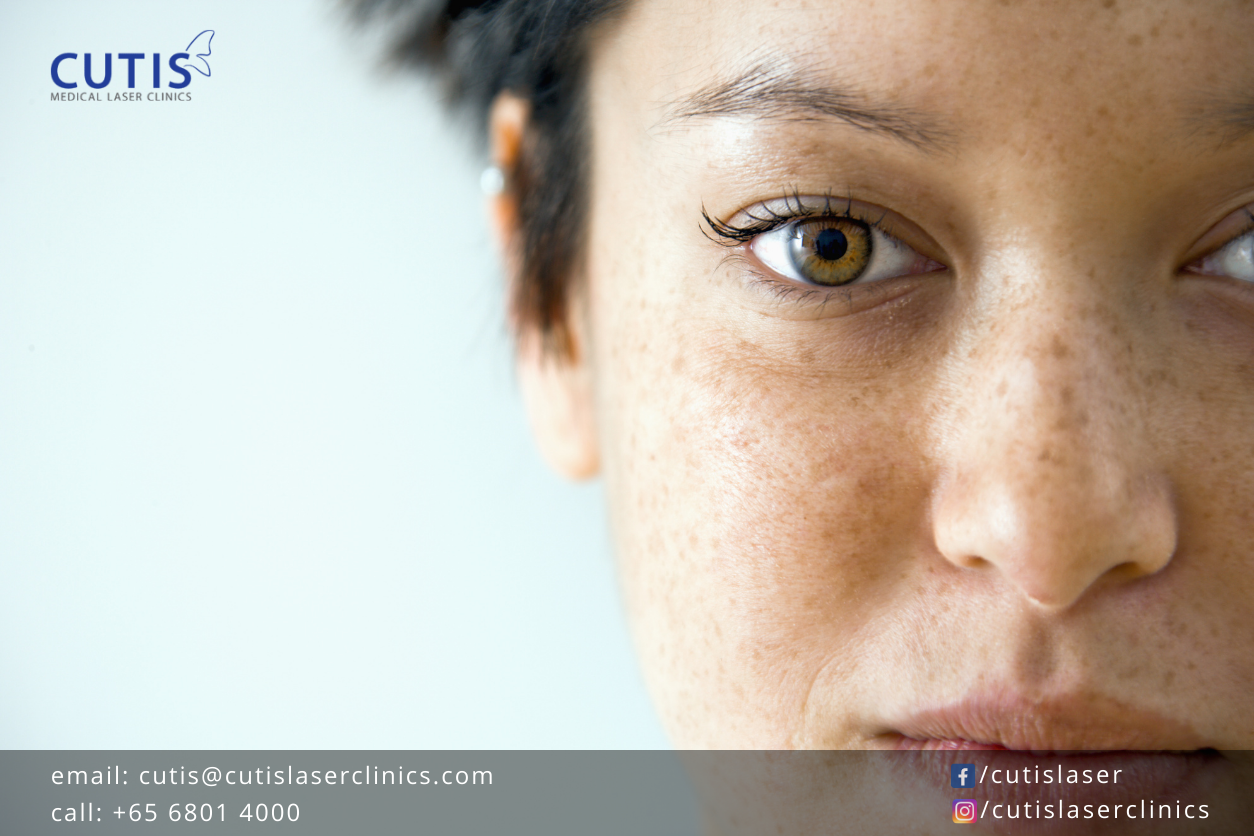 What makes Über Peels different?
Über means "all-in-one solution". These chemical peel formulations are specifically developed to improve skin needling treatments. Über peels can tackle and improve a number of skin issues all at once, eliminating the need for complicated solutions. They are safe, effective, and can be used with microneedling or as a stand-alone procedure. 
Here at Cutis Medical Laser Clinics, we have the Über Pro Peel, suitable for hyperpigmentation, problematic skin, and signs of aging. Its specific blend of active ingredients helps promote cellular turnover while addressing several skin concerns. These include hyperpigmented conditions, acne, fine lines, and wrinkles.
Here are the benefits of Über Pro Peel: 
Resurfaces/refreshes top layer of the stratum corneum (skin's outer layer)

Lightens pigmentation and evens coloring

Provides a softer, smoother skin appearance

Reduces lines and wrinkles
What makes Dermapen 4 different? 
Dermapen 4 vertically pierces  the skin with 16 microscopic needles that can create 1920 holes per second. This causes micro-injuries in the skin, inducing an immune response that stimulates collagen growth. The procedure also creates fine fractional channels that allow the skin to transport more active ingredients deeper. 
Since the treatment promotes collagen growth, it can address signs of aging, as well as reduce enlarged pores and tighten the skin. It also does not use laser or heat, which helps minimize the risk of hypopigmentation and heat injury. Dermapen 4, furthermore, has dedicated scar setting and protocols for the revision of scars.
You can also pair Dermapen with Meso-Glide or MG-Collection serums. These are expert formulations specifically designed for microneedling. It contains sterile active ingredients that can improve a range of skin conditions. There is a serum for scars and signs of aging, problematic skin, and discoloration. 
Why consider Meso-Peel?
As this procedure combines two safe and effective skin technologies, you can reap the  benefits of both in one treatment. Dermapen 4 vertically pierces the skin, which then creates micro-injuries and fine fractional channels. This induces an immune response that facilitates faster wound healing and stimulates collagen growth.
Along with Über Pro Peel, you can elevate the results of your skin needling procedure. The peel resurfaces the skin while the Dermapen 4 stimulates new collagen, which can then reverse skin dullness and even out skin tone. It can also transform and rejuvenate the skin by addressing acne, milia, and signs of aging.
What to expect with Meso-Peel?
The treatment starts with cleansing and massaging the skin followed by a Dermapen microneedling treatment. Then, the Über Pro Peel is applied after the procedure using a fan-shaped brush. This can cause warmth and slight tingling. The fine fractional channels created by the Dermapen 4 device allow the blend of actives to penetrate deep into the skin.
The number of treatments needed is between 3 and 6 sessions, but this can still depend on your individual profile. You can turn to Meso-Peel if you're dealing with hyperpigmentation, sun damage, and signs of aging. The treatment is safe to use on any skin color, but it is still best to check with your provider if it is right for you. 
Schedule a consultation today
Enhance your microneedling procedure with Über Pro Peel. Contact Cutis Medical Laser Clinics in Singapore today and schedule a consultation with our aesthetic doctor to learn more about Meso-Peel.