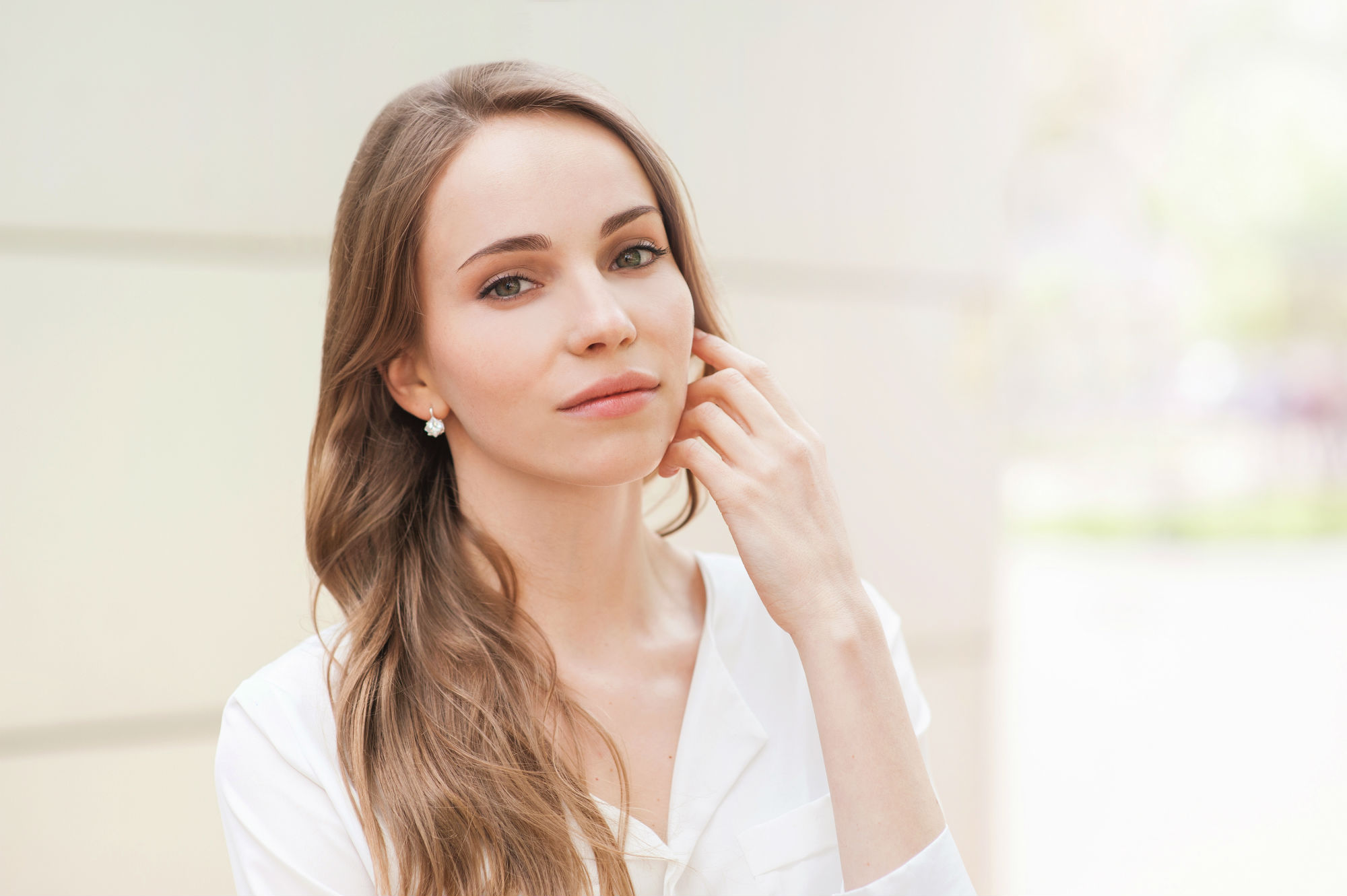 While most people focus on slimming down their bodies, others desire a slimmer face. Unfortunately, exercise alone is not always enough to improve the shape and contours of facial features.
Surgery is also out of the question for most people. The good news is that you don't have to go under the knife to achieve a more youthful and slimmer face. There are now many safe slimming procedures designed to create a sharper and slimmer face without invasive surgery.
Here is a closer look at some of these popular treatment options.
CoolMini for Double Chin
Previously, the only way to treat the fat that creates the dreaded double chin was with surgery. Due to advancements in technology and several clinical studies, Zeltiq have developed a safe approach to treating the double chin through the CoolMini.
Zeltiq is the company behind the well-known CoolSculpting fat freezing treatment that uses different sizes of applicators to treat stubborn fat.
The CoolMini is one of the latest applicator of CoolSculpting. Known as an innovative face slimming treatment, CoolMini treats the fat around the chin and neck area.
Using the same FDA-cleared fat freezing technology, the CoolMini applicator uses a vacuum to suction in the fat on the chin. Once the fat cell is exposed to cooling temperature, they undergo "apoptosis" or natural cell death. Over time, the dead fat cells are metabolized from the body.
As the procedure is non-surgical it takes at least 60 to 90 days to see the result as your body takes time to remove all the dead fat cells. Over time, most patient reported a reduction of the size of the area resulting in a slimmer looking face.
What's great with CoolMini is that it requires no needles or anesthetic, and most patients report little discomfort. There is also no downtime so you can go back to you normal activities after the procedure. Common side effects are redness, bruising and tingling sensation on the area which will resolve on its own after a few days.
The CoolMini can be used effectively remove double chin in both men and women of all ages and with all skin types and colors.
Botulinum toxin Jaw Reduction
For some who have square shape face, injecting Botulinum toxin in the corners of the jawline can help to slim it. Botulinum toxin, otherwise known by the brands Botox, is a safe wrinkle procedure which is now also used to slim the jaw.
During a Botox jaw reduction treatment, Botox is injected into the jaw muscle responsible for chewing, causing it to relax and reduce in size. The result is a slimmer face that is less masculine.
Jaw muscles are often very strong and overtime, these muscles can take on a bulky appearance which is sometimes the case for people with square-shaped jawlines.
When these muscles are relaxed through Botox, the jaw softens and takes on a more oval shape. It is important to understand that jaw slimming through Botox cannot make a chubby face small, but rather reduce the size of the masseter muscles to alter the lower face shape.
Botox is safe and does not include any downtime. Common side effects are pinpoint redness and bruises on the injection area which will resolve after a few days.
Sharper Chin with Fillers
Chin fillers have the power to immediately change the look of the chin. They are often used in patients who believe that their chin is too short or too small in relation to the rest of their face. By elongating the chin, the face can look slimmer, sharper and less round.
Juvederm Ultra Plus is an FDA-approved filler used to improve the shape and look of the chin. The Ultra Plus is a preferred formula as it is harder than Voluma and can last up to one year. Juvederm Ultra Plus also delivers immediate results and can be used to add volume to the nose and other parts of the face.
Facial Slimming Without Surgery
While having a wider face can look cute in kids, it's not so attractive in adults. Both men and women often desire a more slender looking face that is properly contoured for a model-esque look.
Of course, creating the perfect face shape is not always easy, especially when it comes to genetics and other factors you can't easily change. Fortunately, there is now several incredible face slimming procedures on the market that do not require any type of invasive surgery.
For more information about these treatment options, contact Cutis Laser Clinic today and schedule a consultation with our Harvard-trained aesthetic doctor Dr. Sylvia Ramirez.
Tags: Face Slimming Procedures, CoolSculpting, Botulinum toxin, Juvederm Ultra Plus