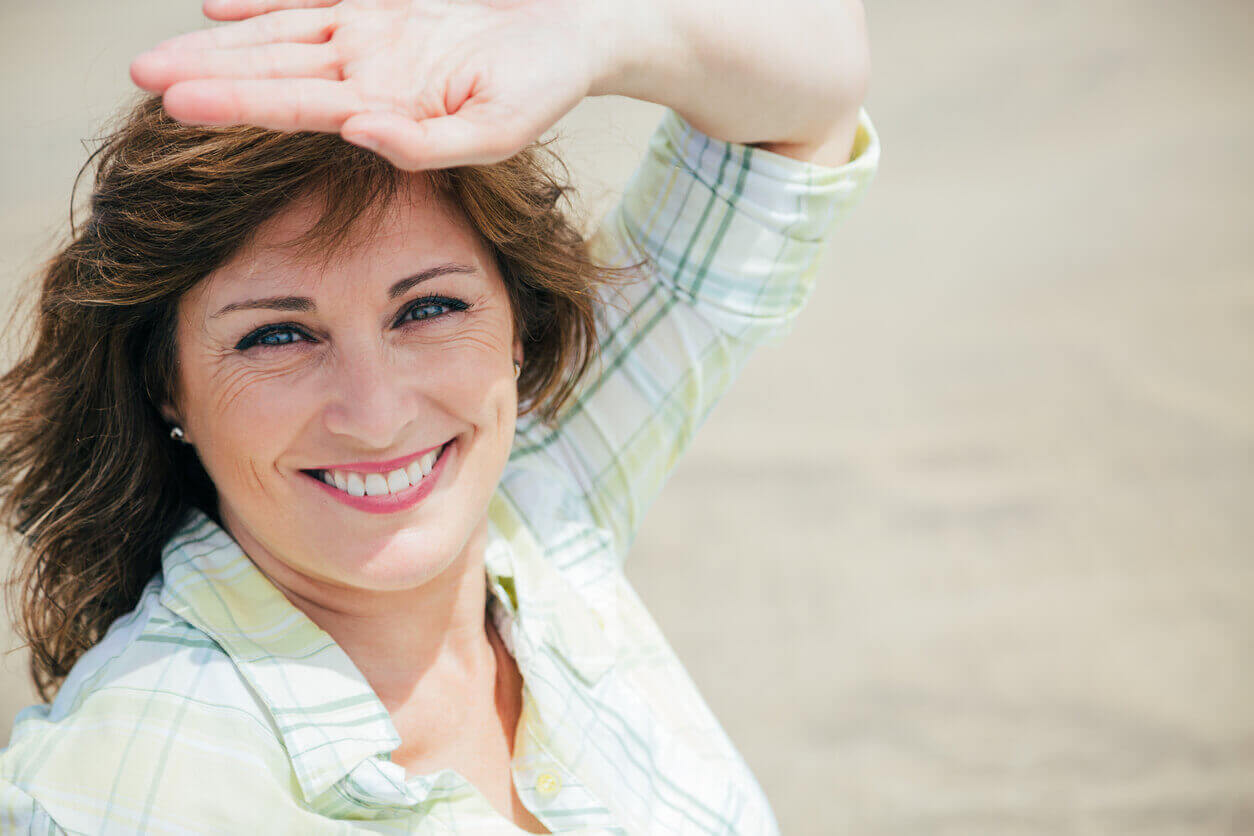 Do you wish that your skin was a little firmer and smoother? This is completely achievable with the right treatments. Collagen and elastin are responsible for keeping your skin looking smooth and healthy. As you age, these two proteins start to naturally decline, leaving your skin looking loose, saggy, and wrinkled. UV rays and exposure to toxins can make your skin age even faster. While there's no fountain of youth, you can turn back the hands of time on your skin. Check out these skin care treatments for firmer, smoother skin.
1. Antioxidants
Free radicals can wreak havoc on the appearance of your skin. These unstable atoms can damage cells, resulting in premature aging of the skin. Free radicals have also been linked to a host of diseases. By choosing skin care products containing antioxidants, you can help fight free radicals thus preventing the substances known to cause aging of the skin.
2. Moisturizer
Many women fail to add a quality moisturizer to their daily skin care routine. Moisturizers are an essential addition to any beauty regimen and should be used even if you have oily or acne-prone skin. However, know that not all moisturizers are created equal. Opt for moisturizers that contain nutrients that not only hydrate the skin but nourish it from within. Remember, without adequate moisture your skin is less able to repair itself and could succumb to more damage.
3. Sunscreen
While not exactly a skin care treatment, sunscreen is highly important nonetheless. By applying sunscreen when you leave the house, you are protecting your skin from the harmful of effects of UV rays. Over time, UV rays can penetrate and damage the skin, resulting in texture issues, discoloration, sagging, and a host of other issues. Opt for a broad-spectrum sunscreen that protects against both UVA and UVB rays. Also use a sunscreen lip balm on your lips as this sensitive area can also suffer skin damage. 
4. Microdermabrasion
When home treatments do not work, see a skin specialist for a non-invasive procedure. DiamondTome Microdermabrasion, available at the Cutis Laser Clinics, is an exfoliation procedure that gently removes the outer layer of dead skin to reveal softer, smoother skin underneath. The technology uses a wand embedded with natural diamond chips that when glided over the skin, clears away stubborn dirt and debris. The end result is a healthier, more vibrant complexion. 
5. Skin Serum
Serums can do wonders for the skin. The Fibroblast Growth Factor Serum by Dr. Sylvia Skin Care contains Swiss Apple, Centella Stem Cells, and Gotu Kola which are known to improve skin firmness, density, and texture. In clinical studies, it was found more effective than vitamin C. Fibroblast Growth Factor Serum should be applied to the face, neck, and décolleté each morning and night for the best results.
Where to Learn More
Maintaining smooth, firm skin is not always easy, especially when you get older. To learn more about the best treatments and skin care products for loose, uneven skin, contact Cutis Laser Clinics.