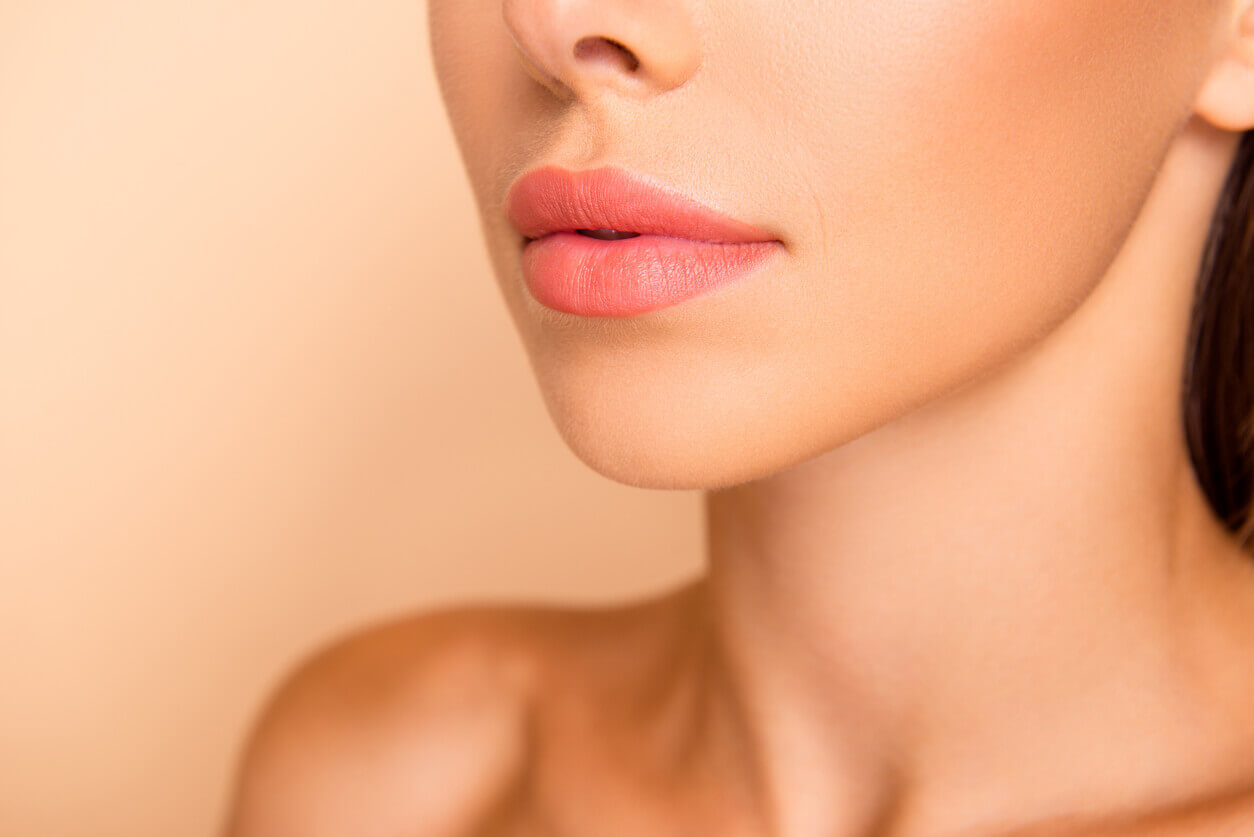 The skin around your eyes is not the only one that can betray your age. Your lips can also do the same, especially with volume loss and the formation of lines around your mouth. Over time, lips get thinner and lose its Cupid's bow (double curve in the upper lip), which can then reveal your age or make you look older.
Read on and learn what causes lip thinning and lines around the mouth, and which aesthetic treatments can help you get a plumped and younger-looking pout.
The Heart of the Problem
Young lips tend to look fuller and plump because they contain lots of collagen and naturally occurring hyaluronic acid. This doesn't stay the same with aging, as this causes a natural decline in collagen, which is the reason why your skin sags and your lips thin. This can also make your lips appear flatter and uneven with lack of definition.
Genetics also play a role in determining their size, shape, and plumpness, but lips also tend to get thinner over time. If you're born with naturally smaller or thin lips, you are likely to see changes in your late 20s or 30s. This is the time when the production of collagen and hyaluronic acid begins to decline.
The Deal with Smoking and Other Lifestyle Factors
You may not realize it, but some of your habits are to blame for premature lip thinning. Smoking, for instance, heightens your chances of developing wrinkles and lines around the mouth because of the increased muscle motion (puckering of the lips caused by sucking on the cigarette) compared to non-smokers.
Smokers' lines, however, are not just a problem for those who smoke. In fact, these lines can appear even if you don't engage in the habit. The reason for this is again repetitive muscle movements. Do take note that the lines around your mouth are formed the same way as the lines that appear around your eyes and forehead.
Repeated use of straw and drinking from water bottles are said to contribute to wrinkles, as they cause you to purse your lips.  If you, for instance, regularly drink out of straws or water bottles, you contract the muscles around your mouth and break down the collagen in the lips over time. This causes the lines to appear and makes your lips thinner.
The Role of Sun Exposure and Dehydration
Prolonged or excessive sun exposure speeds up the aging process of the skin and lips, which can then make your pout look a lot less fuller with lack of volume and definition. It can also compromise the appearance of healthy lips, especially with the appearance of lines, sunspots, and hyperpigmentation.
Dehydration from consuming too much caffeine and not drinking enough water can also contribute to premature lip thinning. This also increases the appearance of chapped or flaky lips. This is why it is extremely important to stay hydrated and use lip balms to prevent further loss of moisture.
Why Consider Injectable Lip Fillers
Taking care of your lips as well as using a lip plumper can help improve the appearance of your pout. If you, however, want plump lips that can last for several months, safe and effective lip fillers or injections are worth considering.
Lip fillers are basically dermal fillers or injectable gels that are used to restore lost skin volume and plump up the lips. The fillers used for lip enhancements are made of hyaluronic acid (HA), a naturally occurring substance in the body that keeps the skin hydrated. This makes the procedure safe with low risk of allergy.
Juvederm Ultra and Volift are two safe, FDA-approved HA fillers that have been proven effective for many years. They are favored over those made of silicone, which can lead to harder lips that are vulnerable to noticeable lumps.  
Over time, the fillers are metabolized by your body and gradually disappear. It is also good to know that repeated lip injections can help improve both the skin's quality and hydrobalance.
Results can be seen immediately, but do take note that your lips may be a little swollen. You'll have to give them about one to two weeks to settle and fully blend. This also means that you'll need to avoid touching the area.
You can also check out our previous blog to learn more about the 7 things you need to know before doing lip fillers.
To find out more about lip fillers, contact Cutis Laser Clinics today and schedule a consultation with our Harvard-trained aesthetic doctor in Singapore, Dr. Sylvia Ramirez.
Tags: Lip Fillers, Dermal Fillers, Aesthetic Doctor