If you search the web for ways to get rid of double chin, you may have probably come across exercises that target the neck and the face. The idea behind these workouts is that working the muscle in the said areas could help burn fat. This can then reduce the appearance of your double chin.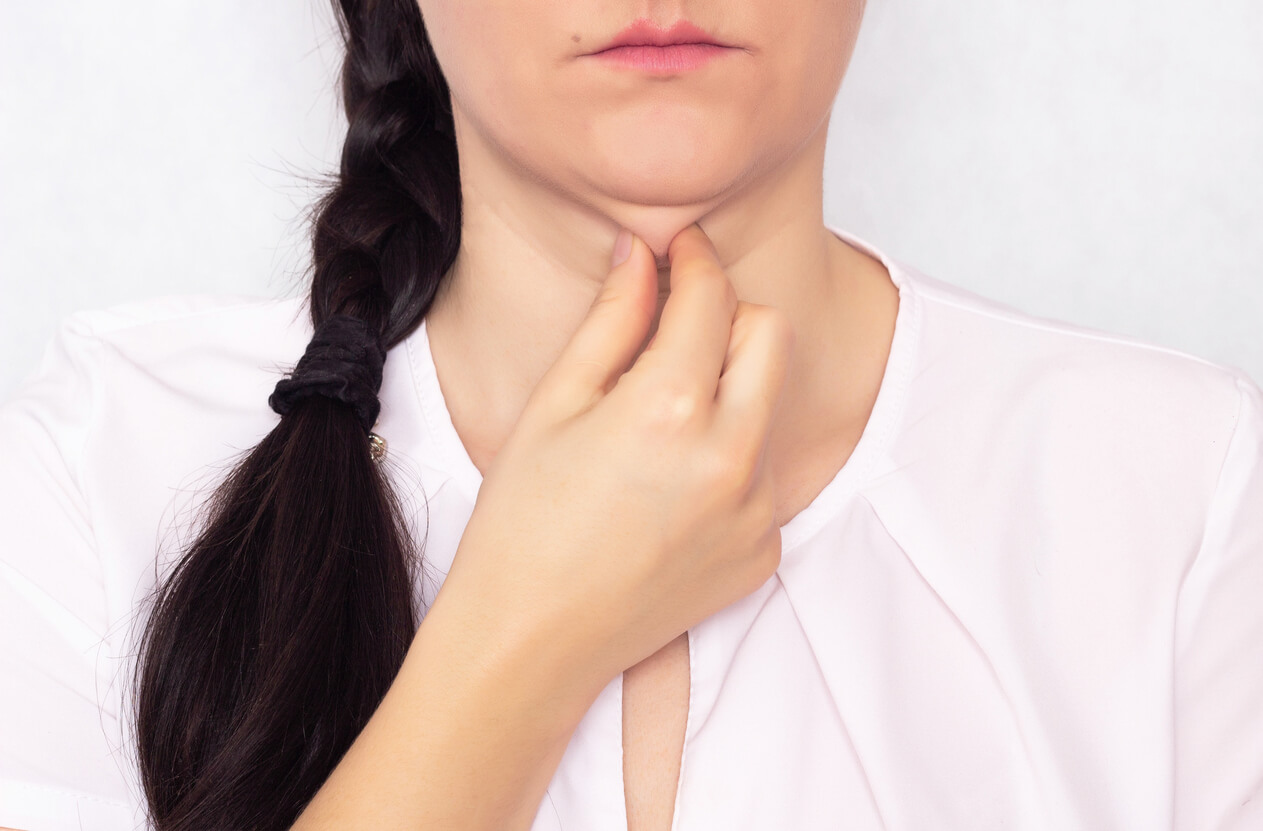 Doing these exercises could be beneficial, not all of them can provide dramatic results. If your double chin is noticeable and want to significantly lessen its appearance, non-invasive aesthetic treatments can help.
Before we look into your treatment options, let us first find out why an excess layer of fat develops under the chin. 
Genetics – Your genes can play a part in your likelihood of having a double chin. You are likely to have one if your family has a history of double chins or little skin elasticity. 
Aging – As the body ages, your skin loses its elasticity. This can then lead to the appearance of saggy skin in the face, including the area beneath the chin.
Excess weight – Weight gain may not necessarily cause a double chin, but excess fat in the body can contribute to it.
Diet/food choices – A diet high in processed foods, unhealthy fats, and calories may result in weight gain, as well as the appearance of a double chin.
Bad posture – Poor posture doesn't just lead to neck and jaw pain; it can also weaken the muscles around the chin and neck area. This is common with having a forward head posture, which usually occurs when we use phones or other electronic devices.
Non-invasive treatments to consider
If neck and chin exercises seem to be doing little to nothing for you, you may consider nonsurgical aesthetic procedures. Here at Cutis Laser Clinics in Singapore, we have a number of treatments worth considering:
CoolSculpting (CoolMini)
CoolSculpting is a US FDA-cleared treatment that can target stubborn fat deposits and kill fat cells. It uses Cryolipolysis or controlled cooling technology, which then freezes the fat cells to the point of natural elimination. It features applicators of different sizes to treat various areas of the body.
It has the CoolMini, which is a specialized applicator for the chin. This handpiece exposes the fat cells to cool temperatures, triggering apoptosis or natural cell death. This can gradually reduce the fat layer's thickness. CoolMini is also ideal for treating other small areas of fat like the bra and knee fat. 
The number of CoolSculpting treatment depends on every patient. Some may require at least two, while others may need more depending on the amount of fat in the area. One session lasts for about an hour and the treatments are scheduled for about 30 days apart. 
Treated fat cells are cleared through the lymphatic system and processed as waste in the liver. This means that they are completely removed from the body and will never come back. Do take note, however, that you may still develop double chin due to bad lifestyle habits.
Ultherapy
Unlike CoolSculpting, Ultherapy is not a fat reduction procedure, but a non-invasive facelift procedure that uses the power of ultrasound energy. It is cleared by the US FDA to to naturally lift and tighten the skin on the face, on the brow, and under the chin. 
Ultherapy has also received the European CE mark for non-invasive dermatological sculpting and lifting of the upper and lower face, neck, and décolletage. It safely delivers ultrasound energy into the deeper layers of the skin. This then triggers the production of new collagen, enabling the skin to achieve a visible yet natural lift over time.
Some patients see an initial effect after the procedure, but significant results show over two to three months. This is the time when the new collagen starts to lift and tighten skin. You can see further improvements up to six months after the treatment. You can also maintain the results with touch-up treatments.
With Ultherapy, you can have a non-invasive facelift, as well as reduce the appearance of saggy skin under the chin. This makes it a good alternative if you aren't ready or not willing to go under the knife. You may also turn to Ultherapy to extend and maintain the effects of your cosmetic surgery.
Exilis Ultra 
Exilis Ultra is an FDA-cleared aesthetic device that simultaneously uses radiofrequency and ultrasound energy to tighten the skin and promote collagen production. It can firm the saggy skin on the jaw area to reduce double chin look, as well as tighten your neck and smooth out your skin.
It features applicators of two sizes: small and big. The small applicator is for the smaller areas of concern like the face and neck, while the big applicator is for body areas like the hands and arms. It has been proven to provide noticeable results for fat reduction, face and body contouring, collagen stimulation, and tissue tightening.
Many see results after four treatments, but significant improvements are likely to be seen after eight sessions. Keep in mind, however, that this will still depend on your skin laxity and individual profile. It is best to talk to an experienced aesthetic doctor in Singapore to find out what to expect. 
Schedule a consultation today
Say goodbye to your double chin and lift your skin non-invasively with these treatments. To find out if you're a good candidate for these procedures, contact Cutis Laser Clinics to schedule a consultation with our aesthetic doctor in Singapore, Dr. Sylvia Ramirez.