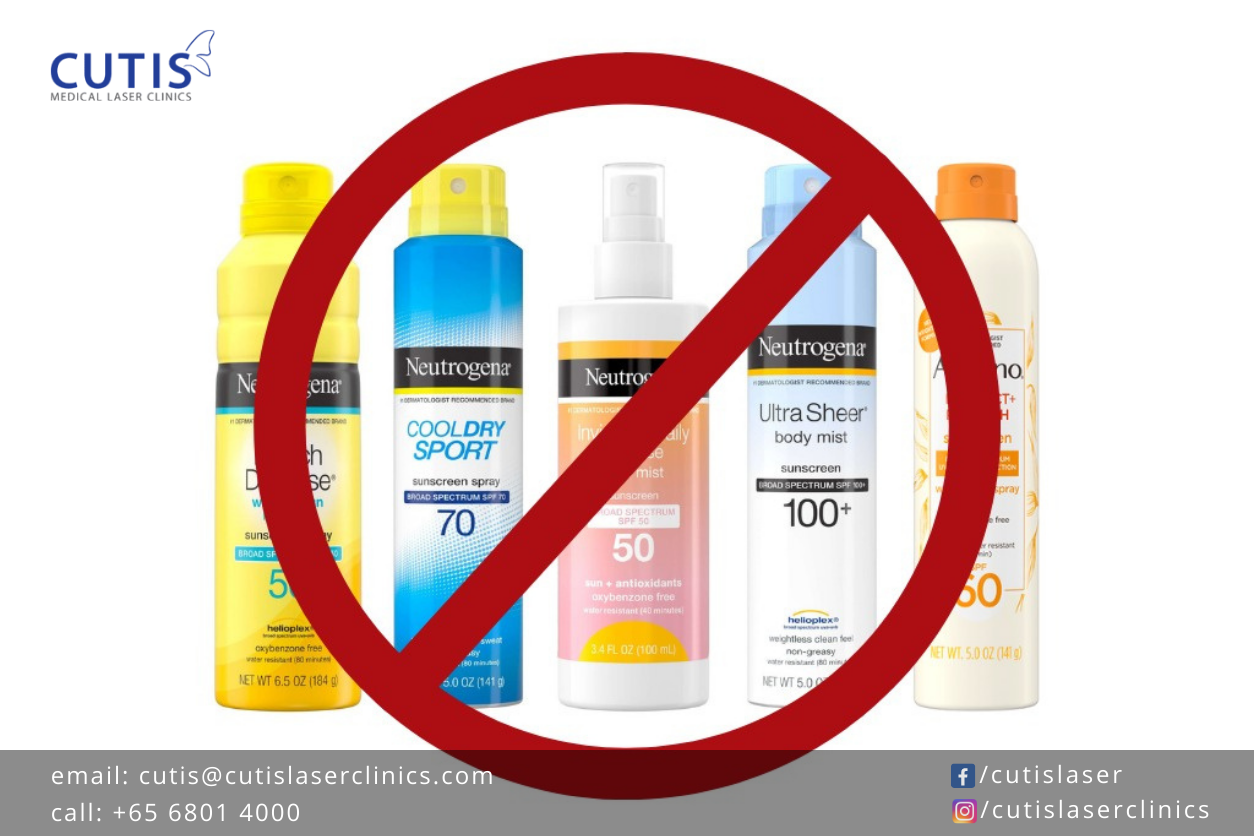 Johnson & Johnson advised consumers to stop using certain Neutrogena and Aveeno aerosol sunscreens after detecting benzene, a cancer-causing substance, in some of the samples.
Benzene is considered a human carcinogen, an agent that can cause cancer depending on the extent and level of exposure. The company said the detected levels were low and would not be expected to cause health issues. Nevertheless, J&J still issued a voluntary recall "out of an abundance of caution".
Here are the products that have been recalled:
NEUTROGENA® Beach Defense® aerosol sunscreen

NEUTROGENA® Cool Dry Sport aerosol sunscreen

NEUTROGENA® Invisible Daily™ defense aerosol sunscreen

NEUTROGENA® Ultra Sheer® aerosol sunscreen

AVEENO® Protect + Refresh aerosol sunscreen
Benzene is not a sunscreen ingredient, and Johnson & Johnson is investigating how it got into the recalled products. The other spray sunscreen product, Neutrogena Wet Skin, is not affected, according to J&J.
The recall was issued after Valisure, an independent pharmaceutical testing lab in New Haven, Connecticut, found 6 parts per million benzene in some of the commonly used sunscreens and after-sun products. Valisure petitioned the FDA to remove these products, which include those pulled by J&J. 
If you are using the affected products, it is best to stop using them and discard them appropriately. Call your healthcare provider if you have concerns, questions, or have experienced problems associated with using these aerosol sunscreen products. 
Wearing sunscreen still plays an important part of a total sun protection strategy. While it is recommended to dispose of the aforementioned products (if you are using them), you still need to wear sunscreen and practice other sun protection measures. These include limiting sun exposure, seeking shade, and wearing a hat and sunglasses. 
Sources:
https://www.jnj.com/johnson-johnson-consumer-inc-issues-voluntary-recall-of-specific-neutrogena-and-aveeno-aerosol-sunscreen-products-due-to-the-presence-of-benzene
https://www.reuters.com/business/healthcare-pharmaceuticals/jj-recalls-aveeno-neutrogena-sunscreens-after-carcinogen-found-some-sprays-2021-07-15/
https://www.wsj.com/articles/j-j-recalls-aveeno-neutrogena-spray-sunscreens-11626303616