Smooth skin is the epitome of youthfulness. As we reach our 30s and 40s, we begin to develop fine lines and wrinkles due to the natural breakdown of elastin and collagen in the skin.
While you may not be able to completely get rid of fine lines and wrinkles, you can help reduce their appearance with the right anti-aging treatments.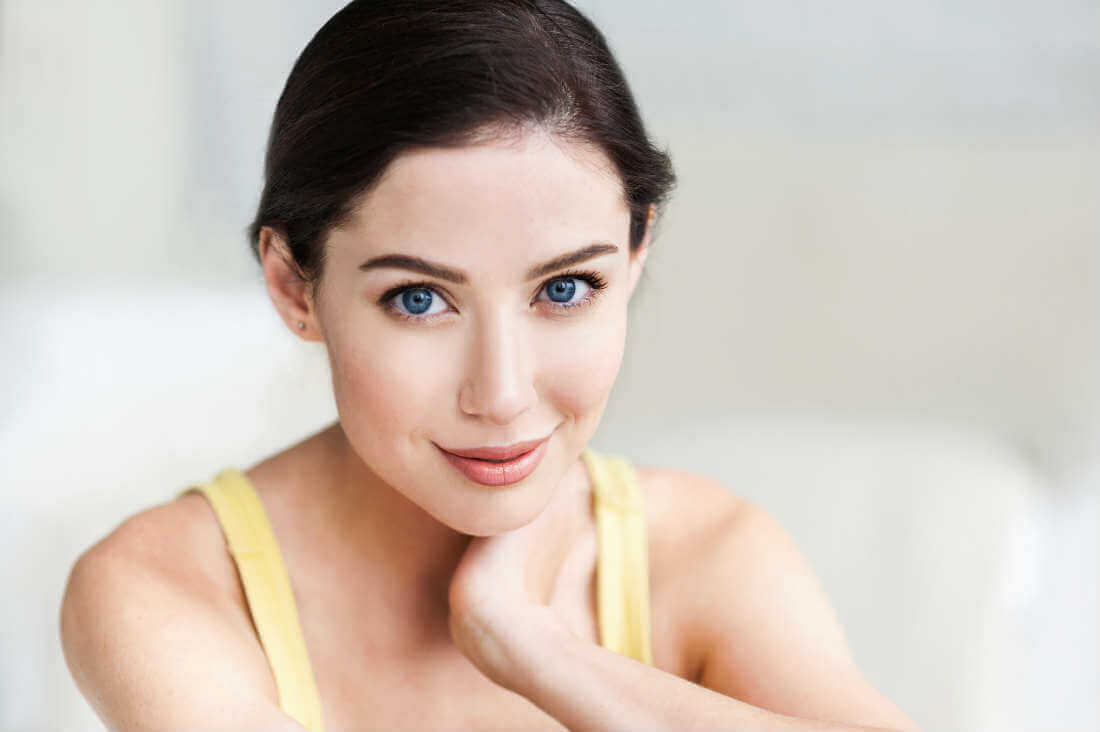 Fine Lines on Forehead
The forehead is a common area where fine lines develop. Forehead wrinkles are often caused by age, inadequate hydration, or a high-fat, high-sugar diet. Botulinum Toxin (or more commonly known as Botox) is often a preferred treatment option for forehead lines or "worry lines". As Botox stops the nerve from pulling the muscle that causes wrinkles, the forehead no longer creates deep creases when making facial expressions.
Fine Lines Around Eyes
Eye wrinkles such as "crow's feet" and "angry 11s" are a natural part of aging but can be exacerbated by sun exposure, smoking, and exaggerated facial movements and expressions.
Botox remains one of the most popular treatments for lines under eyes. The procedure takes around 10 minutes but the result can last upwards of 3 to 6 months. Botox injections are designed to temporarily block the signal from the nerve to the muscle which helps to relax fine lines and wrinkles.
One of the newest treatment options for fine lines and wrinkles around the eye area is Juvenderm® Volbella. This innovative hyaluronic acid (HA) filler helps restore volume in the face to achieve more youthful-looking skin. Juvederm® Volbella was developed using the latest VYCROSS™ technology which helps create long-lasting results that look natural. The injectable gel also contains Lidocaine, a safe and commonly-used numbing agent that makes the treatment process nearly pain-free.
Fine Lines Around Cheeks
Fine lines are not just limited to the sensitive area around your eyes. It's also common to develop creases in the cheek areas.
To achieve skin tightening and clarifying benefits, try the Cutera Pearl Resurfacing procedure. This safe and nonsurgical wrinkle treatment uses FDA cleared laser technology to reduce fine lines, wrinkles, uneven texture, and solar damage.
During the procedure, the top layer of skin is targeted using pulses of light. The laser then sends heat to deeper layers of skin for optimal results. The skin will immediately form a protective dressing which peels off after three to four days revealing a new, healthy and pearly glow.
Fine Lines Around Lips
Over the years, your lips may gradually become thinner. Fine lines and wrinkles, including vertical lip lines, may form around your mouth.
To eliminate fine lines and give the lips a fuller appearance, a combination wrinkle treatment such as Botox and dermal filler are often used. Botox treats vertical lines around the lips ("smoker's lines") while fillers help create fuller lips, accentuate the lip line, and reduce fine lines and wrinkles. Some of the most popular dermal fillers include Juvederm, Radiesse, Restylane and Perlane filler.
While fine lines and wrinkles on the face are typically not a cause of concern, they can be disheartening to your self-esteem. To learn more about any of the treatments mentioned or to schedule an appointment with our Harvard-trained and US Board Certified skin specialist in Singapore Dr.Sylvia Ramirez, contact us today at the Cutis Aesthetic Clinic.
Tags: skin specialist in singapore, wrinkle treatment, botox, fillers, pearl