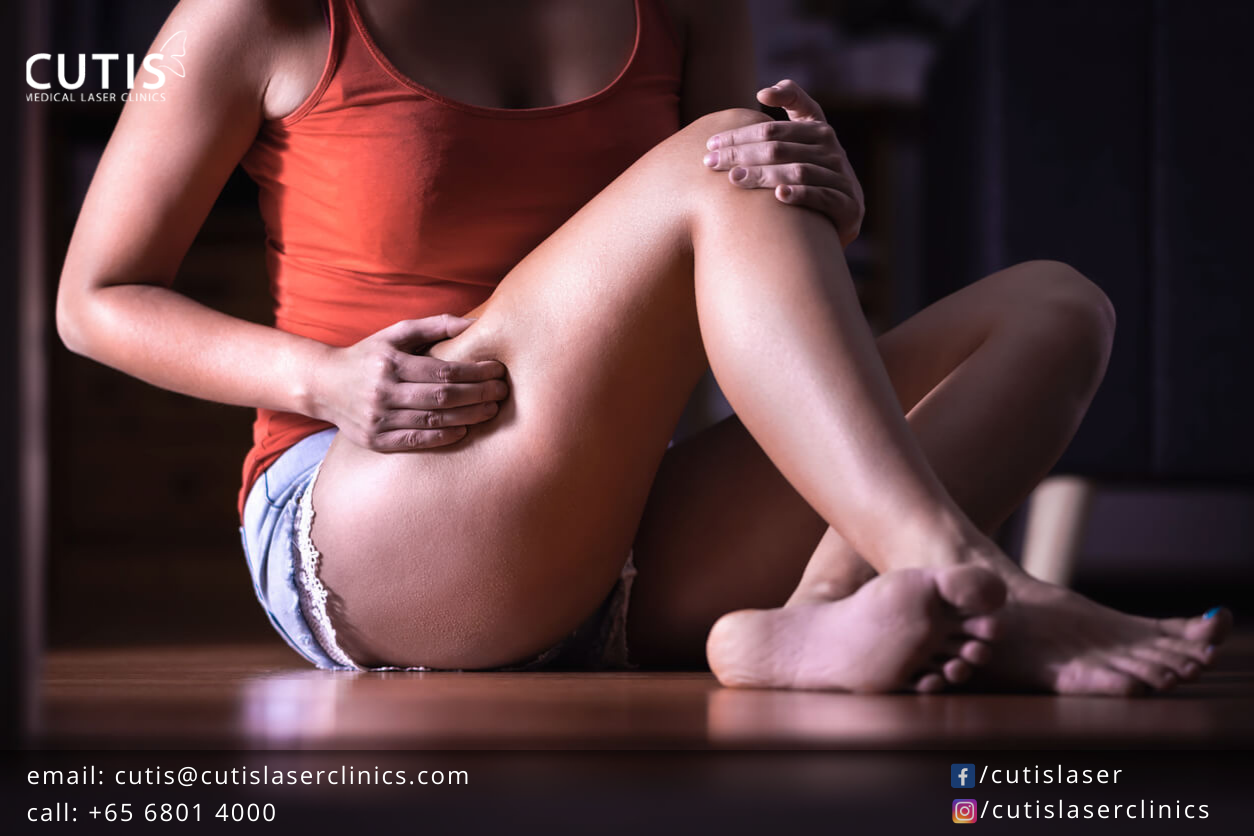 Fat freezing (or cryolipolysis) is a safe and effective treatment for reducing fat in stubborn areas of the body. It involves the use of a device (CoolSculpting or ZLipo) that emits controlled cooling temperatures to target, freeze, and kill fat cells. This reduces the fat layer thickness in the area for a slimmer or more sculpted appearance.  
The idea of placing a cooling device to freeze the fat cells might seem simple but actually isn't. DIY devices may be available, but you should know that fat freezing is a professional procedure. Attempting to do it on your own is not safe and can cause harm to your body like burns, blisters, and scars. 
How fat freezing works
Fat freezing exposes the fat cells to low temperatures, which then triggers apoptosis or natural cell death. The crystallized fat cells will then be cleared through the lymphatic system and processed as waste in the liver. It is effective for treating stubborn or localized fat bulges that won't go away despite regular diet and exercise. 
At Cutis Medical Laser Clinics, we have two machines that use fat freezing or cryolipolysis: CoolSculpting and ZLipo.
CoolSculpting by Zeltiq (Made in the US) – is a US FDA-cleared non-invasive fat freezing procedure. It has applicators of different sizes that emit controlled cooling temperatures. It also uses a vacuum pressure that draws the fat tissues between the cooling panels, destroying the fat cells and gradually reducing fat layer thickness.
The procedure selectively targets the subcutaneous fatty tissues without damaging the skin and surrounding tissues. It can target pockets of fat in the arms, belly, thighs, chest, back, and chin, as well as other smaller areas like the underarm and knees. You can see dramatic results within a period of 60 to 90 days.
ZLipo by Zimmer Aesthetics (Made in Germany) – also uses cool temperatures to treat and eliminate fat cells. ZLipo uses pulsed vacuum suctioning that helps break down fat before the actual fat freezing begins. It has cooling panels of varying sizes that emit the right temperature to freeze the fat cells to the point of natural elimination. ZLipo also has 360° applicators that feature an enlarged treatment area, shorter treatment time, and a more comfortable vacuum.
The complete and natural removal of fat cells takes about 10 to 12 weeks. Once the body has flushed all the dead fat cells, you'll notice that the treated area is slimmer and more contoured. Common treatment areas include the belly, hips, waist, thighs, buttocks, chest, arms, and chin. 
Say no to fat freezing at home
Fat freezing at home involves the use of ice cubes/packs or other devices like a DIY lipo-belt. The latter is a belt-like fitted device with cold packs chilled in the freezer and applied over the area of concern. The problem with both methods is that they only freeze the skin, which only means that they cannot kill fat cells. 
The biggest issue with DIY fat freezing is that they are not FDA-cleared or have been tested in clinical trials. This means that there is no guarantee that they are safe and effective. You should also know that controlled cooling temperatures for a specific period of time are required to actually target, freeze, and kill the fat cells.
If you, for instance, attempt to freeze fat at home using ice packs, you cannot maintain the optimal temperature needed to make a difference. You cannot also measure or monitor the temperature of the fat tissues to safely target and eliminate the fat cells. There is, moreover, no element of suction that draws the fat away from your organs.
DIY fat freezing also has several health risks, such as:
Pain in the area

Numbness

Frostbites

Burns and scars

Skin discoloration

Tissue or nerve damage (which may require medical treatment to repair)
Fat freezing and other non-invasive fat reduction treatments should only be left to professionals who know how to use the right equipment. They should be performed in a clinical setting by cosmetic surgeons, aesthetic doctors, dermatologists, and other trained professionals. 
Fat freezing at Cutis Medical Laser Clinics
If you're looking to reduce stubborn fat bulges without surgery, fat freezing via CoolSculpting or ZLipo is worth considering. We also have other non-invasive fat reduction and body shaping procedures that use other modalities such as heating, radial shockwave, and electrical current (for muscle stimulation).
With both fat freezing procedures, the fat cells are gone for good and will never come back. You, however, will need several sessions depending on your individual profile. It is also important to keep a healthy lifestyle to maintain the results. This is because the remaining fat cells in the body can grow and expand if you gain weight. 
You may also be glad to know that our clinic is recognized as a CoolSculpting Training Centre in Singapore. Our team has also undergone a comprehensive training and certification program to achieve optimum results for fat freezing procedures in Singapore. We have also received the Gold Award for Best Slimming and Shaping Treatments in Expat Living's Readers' Choice Awards 2021.
Schedule a consultation and body assessment 
Freeze stubborn fat the right way with CoolSculpting or ZLipo. Contact Cutis Medical Laser Clinics in Singapore today and schedule a consultation and body assessment with our aesthetic doctor to find out which procedure suits you best.