The results are in for the Expat Living's Readers' Choice Awards 2023! We are excited to announce that Cutis has received 6 Awards (5 Gold,1 Bronze) in the magazine's 11th annual awards based on an open voting system.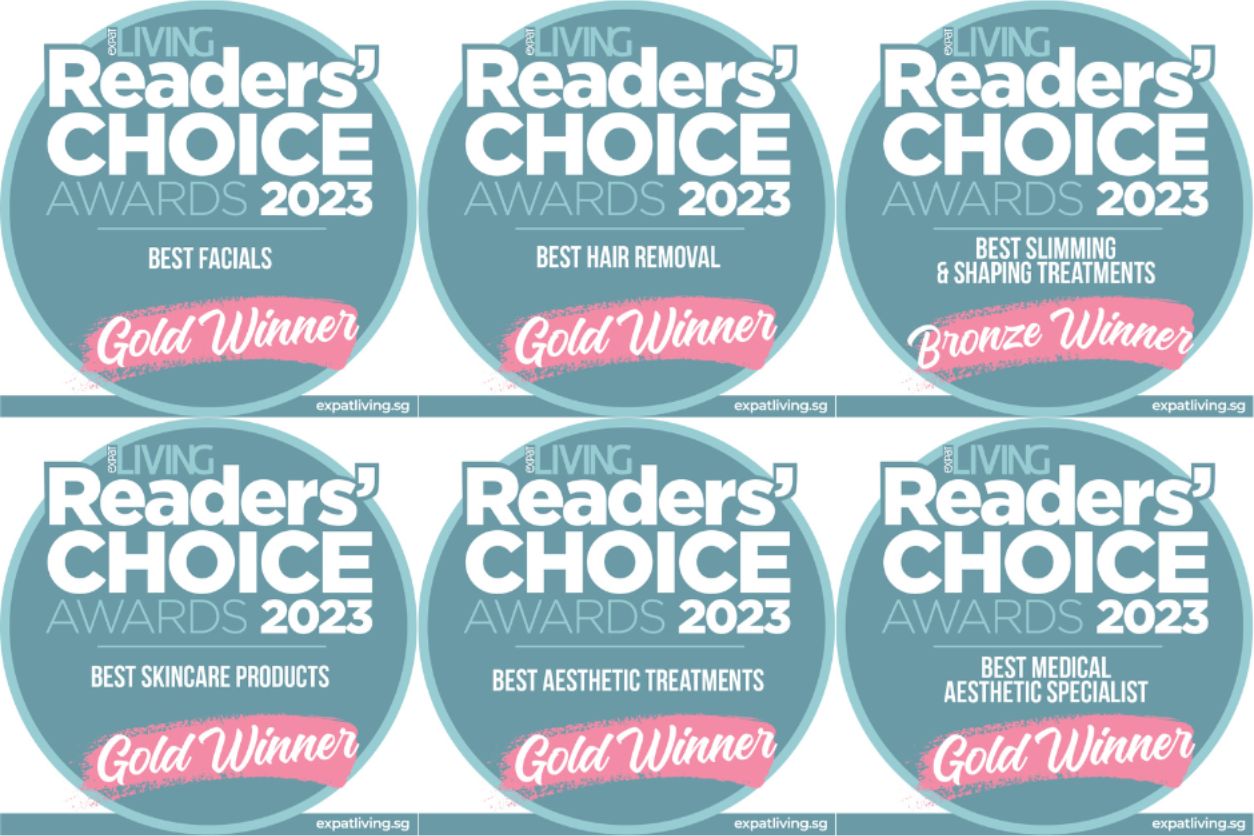 Gold:

Best Medical Aesthetic Specialist

Gold:

Best Aesthetic Treatments

Gold:

Best Facials

Gold:

Best Hair Removal

Gold:

Best Skincare Products (Dr. Sylvia Skin Care)

Bronze:

Best Slimming and Shaping Treatments
This year, votes were tallied for 138 categories of various products and services. These include beauty and spa, health and medical, furniture and home décor, and retail and fashion. Everyone at Cutis is ecstatic to be chosen as one of the readers' favorites/ preferred providers in the categories we were recognized for. 
Gold: Best Medical Aesthetic Specialist 
Cutis Medical Laser Clinics is the Expat Living's Readers' Choice for this Best Medical Aesthetic Specialist. Led by our medical and scientific director, Dr. Sylvia Ramirez, Cutis provides non-surgical rejuvenation treatments that can help patients look and feel their best. 
Our clinic and Dr. Sylvia have a patient-centered approach to create tailored treatment plans that suit unique needs and goals. Dr. Ramirez, furthermore, focuses on natural outcomes and has years of experience carrying out evidence-based aesthetic treatments, including botulinum toxin and dermal filler injections. 
Dr. Sylvia is particularly recognized for her attention to detail and evidence-based approach, where the patient comes first. At Cutis, she has a team of experts dedicated to helping patients achieve their beauty goals and feel confident about themselves.
Gold: Best Aesthetic Treatments
Cutis provides a number of non-surgical anti-aging treatments that can help you look and feel your best. Whether you're worried about dark spots, fine lines, wrinkles, uneven skin tone and texture, or mild skin laxity, we have treatments that can address your concerns. 
Bio Remodelling

Botulinum toxin 

Chemical peels

Dermal fillers

Microneedling
Gold: Best Facials 
Our medical-grade facials can help you achieve a fresher, energized, and youthful appearance. They can also tackle or improve the appearance of different skin concerns, including acne, dullness, hyperpigmentation, and signs of aging.
Anti-Aging Facial with Perfectio+

Clarifying Medical-Grade Facial with Sapphire

Crystal Carboxy CO2 Gel Mask

Hydra Dermabrasion

Premium Anti-Aging Facial with Exilis
Gold: Best Hair Removal
Say goodbye to waxing and shaving with our hair reduction treatments. At Cutis, we only use light- and energy-based technologies that target and heat the follicles to inhibit future hair growth. They can help you achieve permanent hair reduction.
Laser Hair Reduction 

LHE Hair Removal (Light and Heat)

Prowave IPL (Intense Pulsed Light) Hair Removal 

Super Hair Removal (SHR)
Gold: Best Skincare Products (Dr. Sylvia Skin Care)
Our clinic's skincare line, Dr. Sylvia Skin Care, features a range of medical-grade formulas that deliver multi-layer fortification to the skin. Our products target the skin on a cellular level to help provide benefits for skin renewal, protection, and recovery.
Body contouring gel

Cleanser and Toner

Eyecare

Moisturizers

Sunscreen

Treatment serums
Bronze: Best Slimming and Shaping Treatments
We offer non-invasive body shaping/contouring treatments that can boost your fitness or help you achieve your goals faster. We have devices/procedures that can reduce stubborn fat, sculpt and tone your muscles, tackle mild skin laxity, as well as improve cellulite and stretch marks appearance.
Acoustic Shockwave Therapy (X-Wave and ZWave)

Exilis Ultra 360

Fat freezing (CoolSculpting and ZLipo)

ThermoSculpt

Vanquish ME

ZField Dual
Want to learn more about our treatments or book a consultation? Browse through our website or contact Cutis Medical Laser Clinics at +65 6801 4000 today.