They have many names – angel scratches, tiger stripes, striae. No matter what you call them, stretch marks can create unattractive streaks or stripes on the skin that are difficult to get rid of.
Stretch marks are caused by the tearing of the dermis. The condition is often associated with puberty, pregnancy hormonal changes, bodybuilding, and hormone replacement therapy which can cause changes in the skin.
How to Get Rid of Stretch Marks
Stretch marks are a natural occurrence that both men and women deal with. As many different factors can contribute to the development of stretch marks, it is not always possible to prevent the formation of these tears.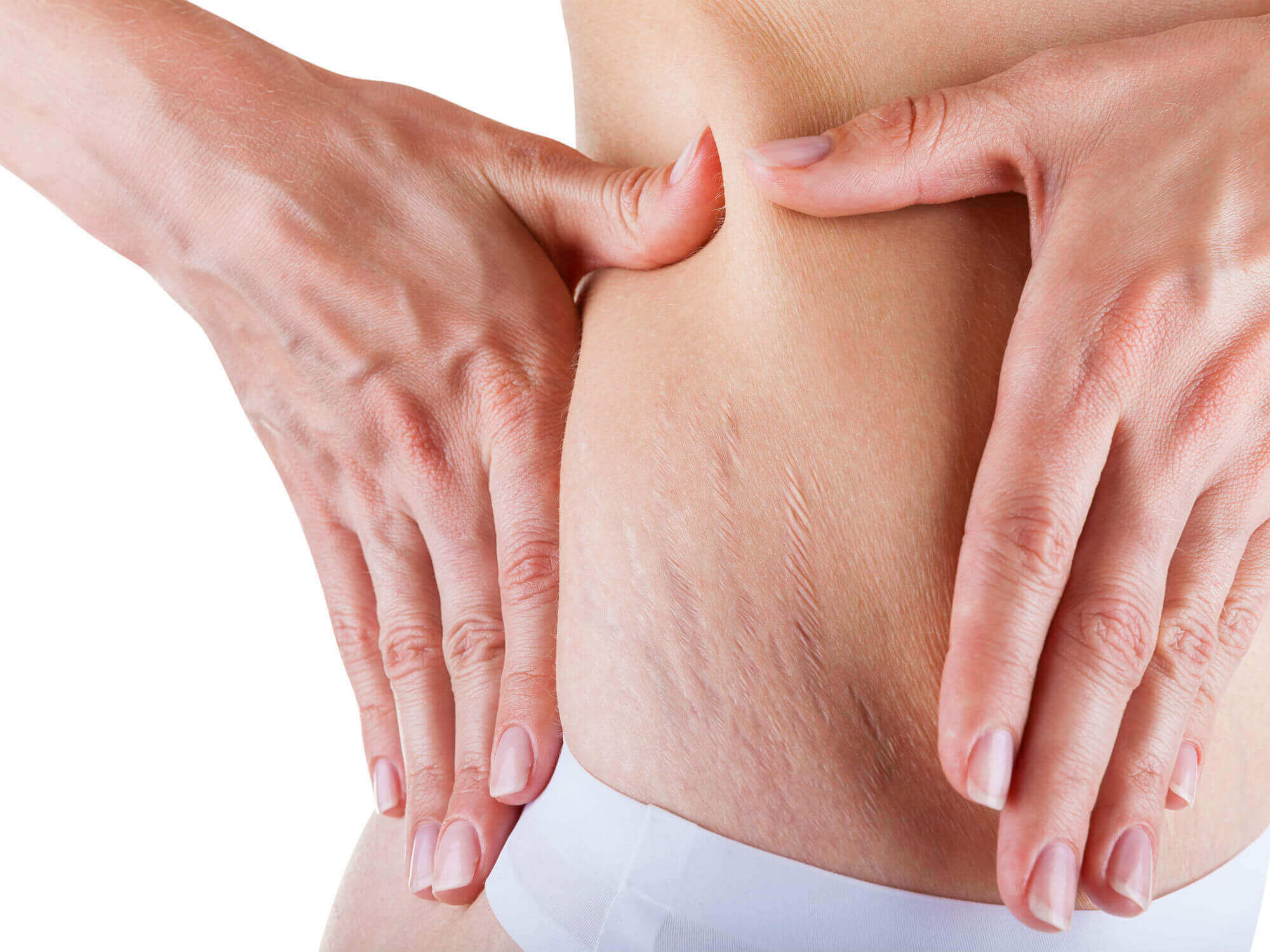 However, non-invasive treatment options can help jumpstart new collagen production for skin that is stronger and more resilient. Each treatment has been proven effective in reducing the appearance of stretch marks without causing damage to the surrounding skin.
Here's a look at some effective, non-invasive treatments for collagen regeneration and the reduction of stretch marks.
Dermapen
Stretch marks are tears within the collagen structure caused by an overstretching of the skin. These tears are known as epidermal atrophy and can cause the epidermis to thin.
Stretch marks can have a direct effect on your skin elasticity. Depending on the severity of the condition, you may find that your skin firmness is lacking and appears thinner and weak.
As a Collagen Induction Therapy (CIT), Dermapen uses the bodies natural solution to treat unsightly stretch marks. When you microneedle these areas with Dermapen, it promotes the regeneration of skin cells for skin that looks smoother and healthier.
The device helps to activate the cascade of fibroblast inside the skin and growth hormone steps to generate more skin, collagen, and elastin which will result in a noticeably smoother colored skin and evens out stretch marks. In addition to treating stretch marks, Dermapen can be used for different types of scars, wrinkles and facial lines.
Dermapen therapy is a safe procedure that is tolerable and results in a shorter recovery period of at least five to seven days. To see good results, at least five to six treatments may be necessary with an interval of four to six weeks apart.
Acoustic Wave
High-energy shockwave therapy has been proven to have a major impact on collagen structure. X Wave and Z Wave are two innovative treatment options that can be used to get rid of stretch marks.
These non-invasive procedures have been found to improve blood circulation and connective tissue. They also stimulate collagen formation for skin that is more elastic and firm after just a few treatments.
With X Wave and Z Wave, there is no downtime and the procedure is highly tolerable. Treatments generally take at least 30 minutes for most areas of concern. It can typically be used in various areas of the body, such as the buttocks, thighs, upper arms, and stomach.
Want to know if you are a good candidate for these procedures? Contact us at Cutis Laser Clinic and schedule a consultation with our aesthetic doctor, Dr. Sylvia Ramirez.
Tags: Dr. Sylvia Ramirez, Stretchmarks Treatment, Dermapen, Acoustic Wave