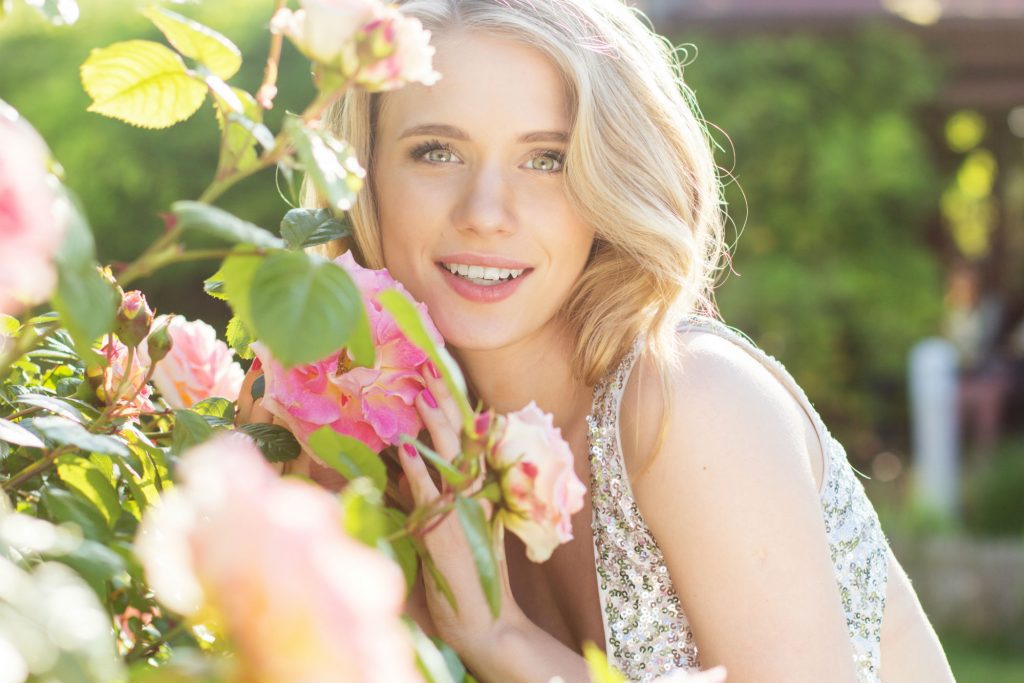 Stress and exhaustion from a busy lifestyle can easily show on your face. If anyone has ever said you look tired, it may be because of noticeable signs like saggy eyes, dark circles, and dull skin.
Moreover, people who looked tired are also likely to be perceived as unhealthy and less attractive according to research.
If you want to look refreshed, check out these seven tips:
1. Stay Hydrated
Without enough water, skin is likely to appear duller, with more prominent pores and wrinkles. Be sure to drink lots of H2O, which increases circulation at the base of the skin.
This promotes rapid skin repair, which also makes it plumper and more elastic.
To stay hydrated, it is recommended to drink at least 8 to 10 glasses of water daily.
2. Get Enough Sleep
Lack of sleep can cause a decrease of blood flow in the skin around your face, making your complexion look dull and lifeless. Good quality sleep, on the other hand, allows your body to undergo repair and boost blood flow to the skin, which then gives you a healthy glow.
Sleep requirements vary from every person, but most adults need between 7 and 9 hours.
3. Avoid Too Much Sugar (and Processed Foods)
Excessive consumption of sugary foods causes an immediate spike in your blood sugar, which encourages inflammation and rapid aging of the skin.
Instead of munching on sugary treats and processed foods, fill your diet with healthy choices such as fish (salmon, mackerel, etc), avocados, tomatoes, and carrots. Also, avoid drinks packed with sugar such as sodas and fruit juices instead, drink plain water.
4.  Get Fresh Air and Enough Sunlight
The right balance of sunlight and fresh air increases the release of a hormone called serotonin, which has mood-lifting benefits. It also generates the synthesis of Vitamin D in the body and has beneficial effects on certain skin concerns like acne, psoriasis, eczema, and fungal infections.
You can enjoy the benefits of sunlight and fresh air by walking outdoors anywhere from 5 to 15 minutes of exposure two to three times a week early in the morning. It is not recommended to stay out in the sun longer, but if you need to, be sure to slather on sunscreen.
Our aesthetic clinic in Singapore offers two oil-free mineral sunscreens that can also nourish your skin. Clear Defense SPF 45 and Sheer Defense Tinted SPF 46 are suitable for all skin types.
5. Get a Facial
A professional and relaxing facial treatment helps to exfoliate your skin clearing out blackheads and whiteheads. It can also give you a rejuvenated appearance by getting rid of dead skin cells and stimulating collagen production.
In Cutis Laser Clinics in Singapore, we offer medical-grade rejuvenation facials that are suitable for all skin types. You can try the Clarifying Skin Rejuvenation, which is a combination of Diamondtome Microdermabrasion and Extractions. It removes impurities to give you a clear and nourished skin.
Our Anti-Aging Skin Rejuvenation facial, on the other hand, uses a combination of BTL Exilis Ultra, DiamondTome Microdermabrasion and a specialized mask, to hydrate and tighten the skin. Exilis Ultra is a FDA-cleared treatment that combines radiofrequency and ultrasound to stimulate collagen resulting to a tighter and firmer skin without surgery.
You can also try the LimeLight IPL Facial, a FDA-cleared treatment which is effective in targeting pigmentation, redness, and sun damage. It works by delivering pulses of light in the skin which draws out brown spots to the top layer allowing them to scab within three to five days. This results in a clearer and brighter skin, free of brown spots or pigmentation.
6. Consider Dermal Fillers
Dermal fillers are safe injectable gels that can restore volume loss and improve the skin's appearance. It can also enhance the cheekbones, contour the face, and decrease both the appearance of fine lines and dark circles to give you a well-rested and rejuvenated appearance.
At Cutis Laser Clinics in Singapore, we FDA-cleared fillers such as Juvederm (Hyaluronic acid filler) and Radiesse (Calcium-based filler). These fillers are made from substances that are also present in the body, making them safe and effective.
Both treatments are used to restore the volume and structure that the skin loses over time. They can also be used to add volume to sunken cheeks as well as to fill the lips and nasolabial folds.
The treatment can take between 30 and 90 minutes depending on the areas to be treated and the amount of filler needed. The results can be seen instantly. As the use of fillers is non-invasive, there is no recovery time required.  Dermal fillers can also be a non-surgical alternative to nose lift and chin augmentation.
7. Don't Fear Botulinum Toxin (or more commonly known as Botox)
Botox injection is a nonsurgical procedure that is commonly used to treat wrinkles, forehead lines, and frown lines. It can also be used to lift droopy eyelids and eyebrows, and to correct lines around the lips and neck.
Rest assured that the fearful frozen look can be avoided especially if you are on the hands of an experienced and conservative aesthetic doctor in Singapore. When properly administered with the right dosage, Botox is perfectly safe and can give you natural-looking results.
If this is the first time you're getting Botox injection, you may want to try "Baby Botox" at Cutis Laser Clinics in Singapore. If a typical Botox uses 20 units, this treatment only uses 10 units. This can help remove bothersome wrinkles, while also easing your fears about having a "frozen face", which is commonly associated with the procedure.  
Don't let a busy lifestyle reflect on your appearance. Follow these practical tips to look refreshed and well-rested.
Schedule a consultation with our Harvard-trained aesthetic doctor, Dr. Sylvia Ramirez at Cutis Laser Clinics in Singapore, to learn more and to know if you are a good candidate for the procedures mentioned.
Tags: Facial Treatment, Wrinkles Treatment, LimeLight IPL Facial, Dermal Fillers, Botox