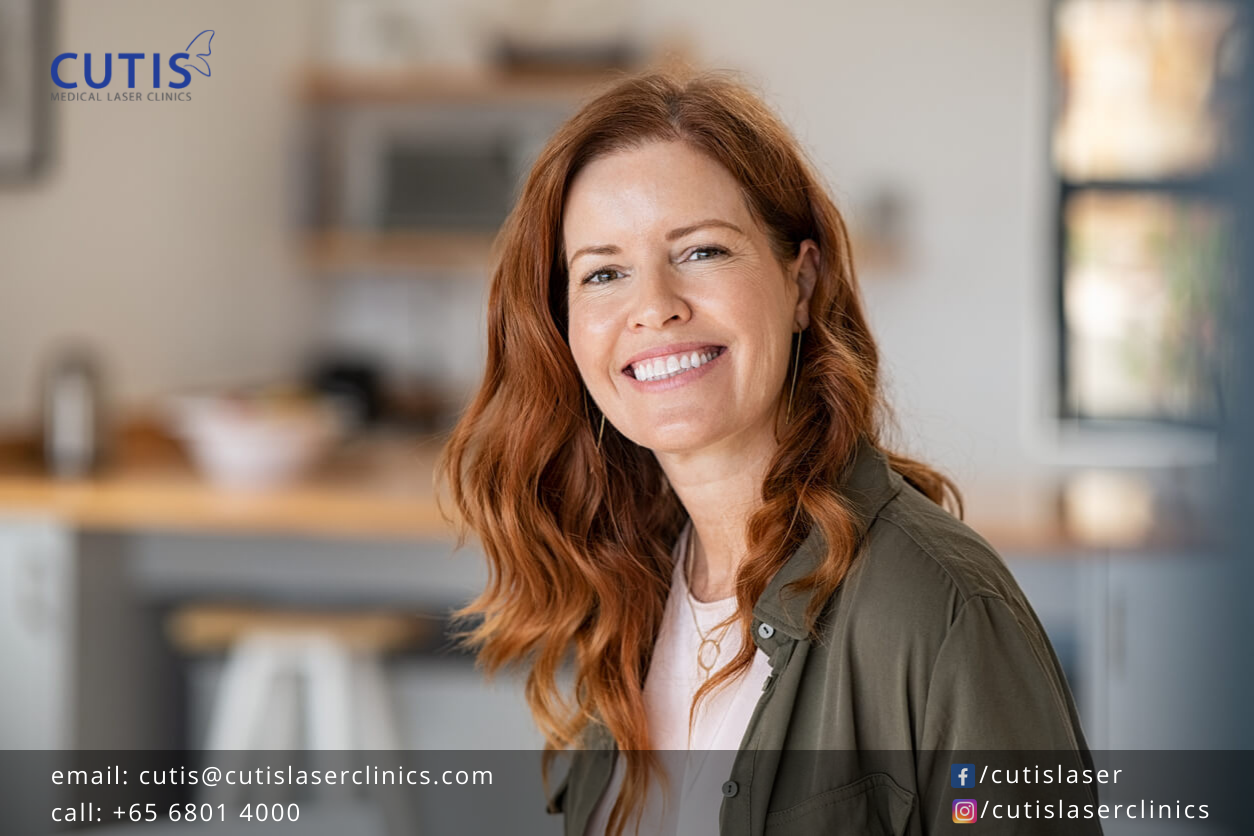 Latest at-home beauty devices promise amazing results along with the benefit of saving you money or a trip to a skin or aesthetic doctor. While they seem cost-effective and easy to use, you should know that some procedures are best left to professionals. This is to ensure a safe practice and avoid any skin damage or unwanted side effects.
Here are the 5 aesthetic treatments that are best left to skin care experts.
1. Microneedling
With at-home microneedling, dermal rollers are commonly used to prick the skin to improve a host of skin issues. Unfortunately, the needles in these rollers are so tiny to break the skin surface; they also go dull or blunt in time. Using dermal rollers can only damage your skin or cause permanent scarring.
The right approach: See an aesthetic doctor for professional microneedling. At Cutis Medical Laser Clinics, we use the Dermapen 4, which is an advanced microneedling device. This offers skin renewal in different areas of the body. It also features advanced design and technology, making the treatment safe and effective. 
Check out the 5 reasons to try Dermapen 4 microneedling. 
2. Laser hair removal
At-home hair removal devices today use laser or intense pulsed light (IPL) to target and kill hair follicles. While many of these devices can reduce unwanted hair, they are not as powerful or effective as those used in skin clinics or medical facilities. Less power also means that they might not be strong enough to achieve long-term hair removal.
The right approach: If you're looking for a safe and effective hair removal solution, see a professional. The devices used in clinics are more powerful and more effective in treating large and sensitive areas of the body. Here at Cutis, we use the Cutera CoolGlide Laser, which is FDA-approved for permanent hair reduction. 
3. Injectable treatments
Doing cosmetic injectables like Botox and fillers on your own may be a lot cheaper. The sad part is there is always the risk of buying counterfeit products that could seriously harm you and damage your skin. Improper or wrong injection techniques can also cause adverse reactions like infections, deformities, or even death.
The right approach: Cosmetic injectables are medical procedures that should only be performed by skilled or experienced injectors. You should also know that injecting Botox and fillers requires careful technique and attention to detail to avoid complications and achieve natural-looking results. 
Read the things you need when getting Botox for the first time. 
4. Non-ablative skin rejuvenation
This involves the use of technologies like lasers, light, ultrasound energy, and radiofrequency waves to rejuvenate the skin. The thing with at-home devices, however, is that they may not be strong enough to make any significant improvements. While they may not cause serious harm, you are unlikely to see any results at all. 
The right approach: When performed by a professional, non-ablative devices like Ultherapy, Pearl Laser Resurfacing, and Limelight Photo Facial can do wonders for your skin. Here at Cutis Medical Laser Clinics, we have FDA-cleared non-ablative devices, as well as trained professionals to carry out the treatment. 
5. Deep peels or multistep facials
While face masks and ultralight facials at home are fine, multistep ones that involve extractions and other steps are best left to professionals. Even if you can buy deep or professional-grade peels online, you should not perform them at home. Doing so can irritate your skin, or even result in infections, scarring, and permanent discoloration.
The right approach: Let a professional perform your facial or chemical peel. They know how to carry out the treatment safely and properly, as well as analyze your skin. This matters in choosing the right product, treatment, or medical-grade facial that suits you best. 
See a certified skin care professional for these aesthetic treatments. Contact Cutis Medical Laser Clinics in Singapore and scheduled a consultation with our aesthetic doctor to learn more about our treatments that can give you healthy and glowing skin.