Looking your best can be difficult when you are trying to balance the stresses of modern day life.  Sometimes we struggle to drink enough water or eat a healthy diet, instead we are reaching for fast, convenience foods with a high fat or sugar content.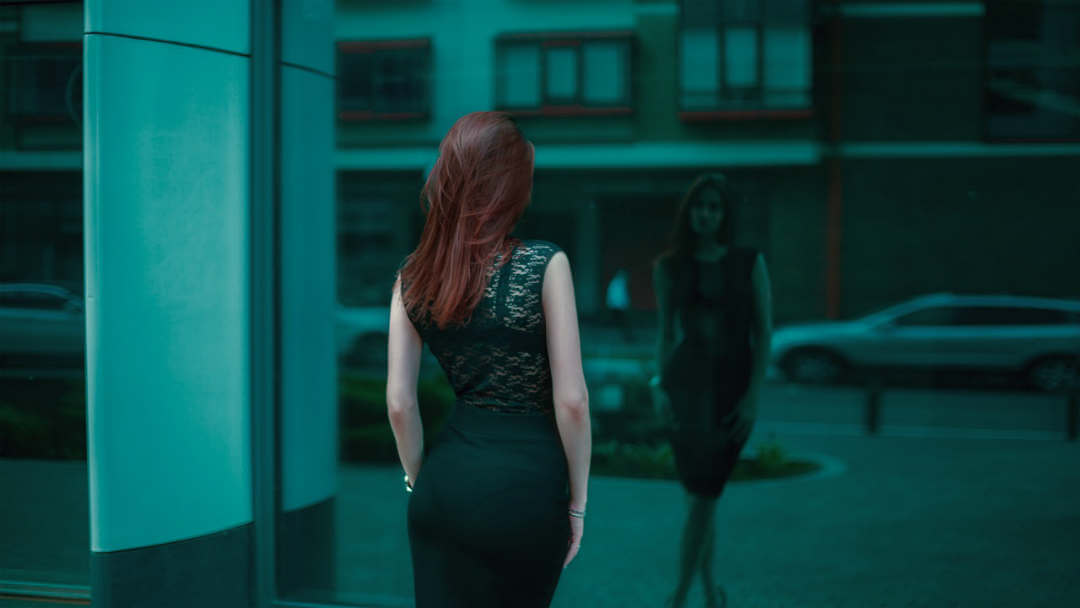 These may taste good and provide a quick meal but the effects on our bodies are not so desirable.  Fat begins to build up causing problem areas in your body – some may have fat accumulation in their belly like a pouch while others may the fat accumulated in their thighs.
Whatever your problem area may be, a healthy diet and regular exercise can help to lose fat most especially fat around your organs (visceral fat) that are dangerous to your health. But if your concern are those pinchable fat that are just below the skin (subcutaneous fat), there are plenty of ways to remove it depending on your time, resources and desired body goal.
Here are 10 ways you can do to look slimmer right now!
1. Wear flattering clothes
Make sure your clothes fit properly.  If they are too big for you, they will make you look bigger than you are.  However, they should not be too tight either because this can emphasize rolls of fat deposits in your problem areas.  The same goes for underwear, which should not bite into your hips or breasts.
2. Practice good posture
If you stand with proper posture, your tummy will be pulled in and you could look 10lbs lighter than you actually are.  Try sleeping on your back which will help you to keep a straighter posture during the day.
3. Wear heels with pointy toes
Heels naturally change your posture, by lengthening your legs and tucking in your bottom.  Your back and shoulders will straighten, leading to better posture and a slimmer look instantly.
4. Wear shapewear underwear
You can buy specially designed underwear to smooth out bulges and tuck in areas of fat, such as the belly and buttocks. Try looking for a shapewear that fits your size and not a size smaller as it can create discomfort and bulges.
5. Undergo Surgery
There are still plenty of invasive treatments available out there for individuals who are looking for extreme route to have slimmer bodies. Most common procedures are plastic surgery, liposuction and even rib removal.  However, these can be expensive, painful and result in long recovery periods.  They tend to be a drastic step and are not for everyone.
6. Try non-invasive fat reduction treatments
For non-invasive fat reduction, you could try CoolSculpting to literally freeze the fat away.  Cutis Laser Clinics is a certified CoolSculpting Practice in Singapore and offers great results for anyone wanting to effectively reduce body fat without surgery.
CoolSculpting is a technique dependent procedure commonly used in aesthetic clinic in Singapore, so it is important to use a certified practice.  You will first have a consultation with Dr Sylvia Ramirez, who will further discuss CoolSculpting and the benefits depending on your desired body goal.
CoolSculpting Singapore and overseas is a well-known FDA-cleared procedure that freezes away fat without the need for needles or incisions.  It uses safe, non-invasive controlled cooling technology (Cryolipolysis) to gently target stubborn fat in problem areas.  The skin and tissues are not damaged and CoolSculpting can treat the belly, waistline, back, arms and thighs. It can also be used to treat fat bulges under the chin and to contour the neck, giving a more youthful, slimmer appearance.
The new CoolAdvantage applicator takes just 35 minutes to deliver safe, fantastic results.  It has 3-in-1 interchangeable cup designs to treat the abdomen, inner thigh and flanks.
Complementing CoolSculpting is the TriLipo, a high-power radiofrequency system that contours the body, addressing stretch marks and skin laxity.  It is a non-invasive fat reducing treatment and is safe on all skin types. TriLipo simultaneously increases fat metabolism resulting in fat reduction, tightens the skin, improves the skin texture and builds collagen stores by stimulation of the fibroblasts in the deeper layer of the skin.
Clinical studies proved significant circumference reduction in the abdomen, buttocks and thigh areas.  TriLipo is a non-invasive fat reduction treatment and there is no recovery time needed afterwards.
7. Use effective slimming products
For battling cellulite and fat, you can also try using slimming body creams like Slim Contour Cream from Dr Sylvia Skin Care.  This firming cream contains well-known slimming ingredient such as Caffeine and Slim-Excess. Caffeine helps eliminate fat and reduces fat cell while Slim Excess, a natural red seaweed, is capable of blocking fat production and delivering powerful fat-reducing action which decreases the appearance of cellulite.
Slim Contour Cream can be used for the body and the face as it also help reduce sagging skin.  Clinical studies have proven that it works in remodelling face and body contours, improving tissue firmness and smoothing uneven skin tones. It also helps to reduce the appearance of jowls and double chin, which can a person look younger.
During a clinical trial of this product, the tissue-tightening and anti-cellulite properties were already visible on participants' thighs after just 4 weeks of application.  Not a lot of work for better looking skin!
Used daily, this is a fantastic body contouring and anti-cellulite body contouring treatment. You should massage this body contouring cream into cellulite-prone areas, using vigorous upward strokes.  It provides excellent results, especially when used after the CoolSculpting and TriLipo procedure.
8. Apply fake tan
Believe it or not, this can help you to appear slightly slimmer by blending in blemishes, such as cellulite and stretch marks, which usually distract from the clean visual lines of exposed limbs.  Make sure you use a good quality one and take care to apply it correctly.  You don't want any nasty brown streaks!
9. Avoid salty foods
Too much salt in your body increases water retention, which will cause a bloated look even on a thin body.  Avoid eating too much soy sauce bacon, cured meats and fast food. Cutting back salt in your diet will not only make you slimmer but also it will lower your blood pressure and reduce hypertension.
10. Do cardio
Although doing cardio a day will not immediately make you slimmer, it is a great step to a healthy body. Lunges, running on the treadmill or just jogging outside are among the simple and easy cardio exercise you may want to add in your daily activities. At least 30 minute of cardio exercise daily is recommended.
Choose the methods based on your time, resources and body goals that will work best for you. Remember that having a slim and healthy body requires commitment, discipline and combination of wearing things that look and feel comfortable.
Tags: Aesthetic Clinics Singapore, CoolSculpting, Trilipo, Slim Contour Cream