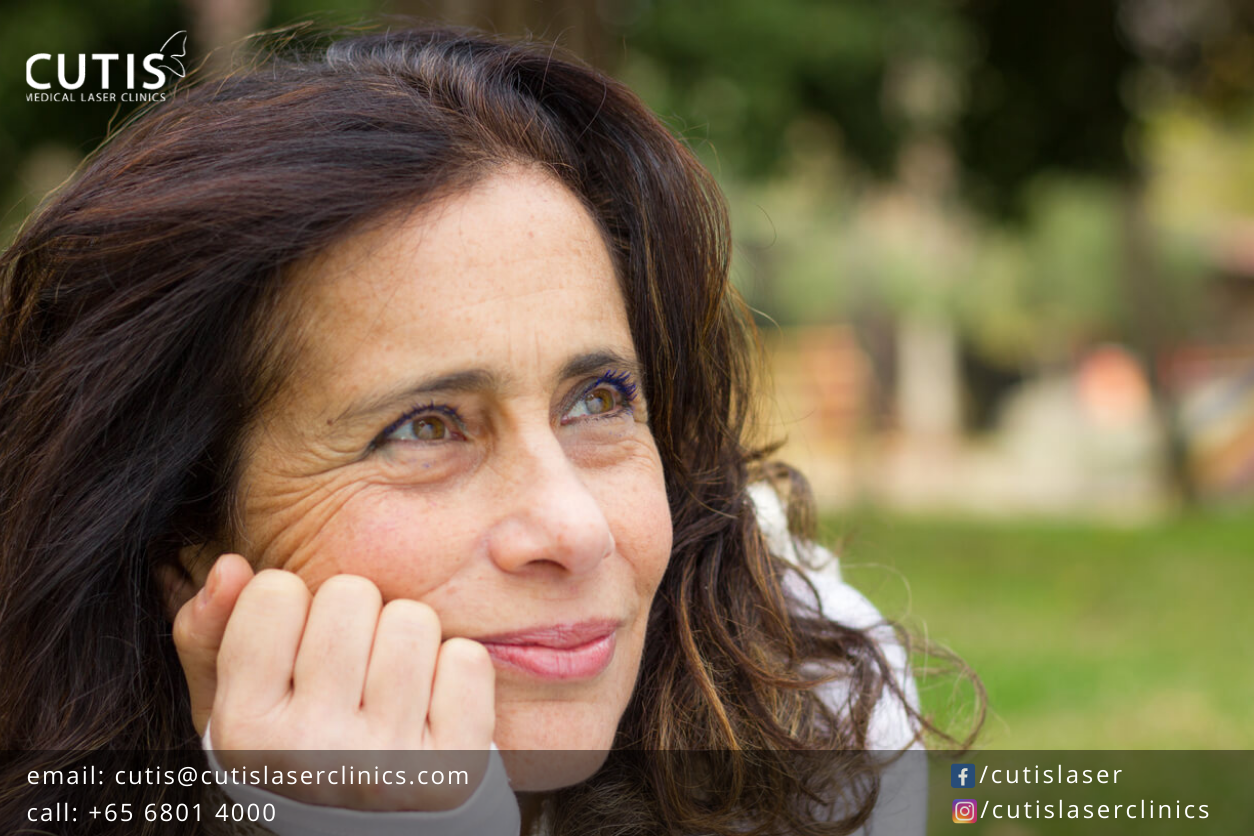 As we age, our bodies' collagen production declines. This, along with the accumulated effects of pollution and sun damage, can cause our skin to look dull, tired, and aging. It can also lead to the appearance of visible signs of aging such as fine lines, wrinkles, age spots, and uneven skin tone. 
If you're looking to improve or tackle these issues, you might want to consider chemical peels. These involve the use of acids to remove the outer damaged layer of the skin. Chemical peels can also help rebuild collagen and promote cell growth to rejuvenate your skin and improve other imperfections.
How chemical peels work
As previously mentioned, chemical peels "peel off" the damaged, superficial layer of the skin. It starts with the application of  a chemical solution on the face or other areas of the body. This will cause peeling and swelling, which may take about a week or two to resolve, depending on the peel's depth and intensity. 
What chemical peel does is accelerate your skin's exfoliation process. The new skin is typically smoother, brighter, and clearer than the old skin. Chemical peels can be used to treat several skin issues, such as acne, scars, uneven skin tone, age spots, wrinkles, and fine lines. 
With regards to professional chemical peels, there are three different types or depths.
Superficial or light

– resurfaces the skin's outer layer (epidermis). It is commonly used to improve skin tone and treat mild lines and acne. You might need several sessions to get desired results

Medium

– removes skin cells from the epidermis and some portion of the skin's middle layer (dermis). It is commonly used for treating acne scars, wrinkles, and pigmentation. Repeat treatments may also be necessary to achieve desired results.

Deep

– penetrates several skin layers and provides intense exfoliation. This is ideal for deeper scars or wrinkles. As these peels are so strong, you won't need repeat procedures. 
Which peel is right for aging skin?
There are a number of chemical peels that can specifically tackle signs of aging like age spots and sun damage. At Cutis Medical Laser Clinics, we have the Crystal Peel, which is an effective skin whitening peel treatment. It can improve dull skin and address skin discoloration issues of the face and the body. 
You can turn to Cutis Crystal Peel for treating or improving:
Freckles

Age spots

Uneven skin tone

Pregnancy marks

Unsightly skin pigmentation 
Cutis Crystal Peel contains a blend of lightening ingredients that can balance skin tone and lighten dull skin. It can help you achieve a fresh-faced look and a youthful glow.
Should you do chemical peels at home? 
While you can purchase chemical peel solutions and do the procedure on your own, the potential for damage is higher when performed incorrectly. Depending on the product, these peels might need to be left on the skin for a certain period of time or washed off after just a few minutes. Reading and following the instructions is of utmost importance.
These peels, however, are not as strong as those used in medical aesthetic clinics. This is why they are more suited for ongoing skin maintenance, instead of fading age spots and acne scars. If you're looking to repair hyperpigmentation and other visible signs of aging, stick with medical-grade chemical peels.
You may be able to find at-home peels in higher or professional strengths, but this doesn't mean you should purchase them. While these products can deliver dramatic results, they are not intended to be used at home. There is also the risk of skin damage like burns when the peel is not suitable for you or when used improperly. 
Cutis Chemical Peels
Apart from Crystal Peel, we also have other types of chemical peels that can address aging, dull skin, and other concerns. These include:
Schedule a consultation today
Consider a chemical peel to improve your age spots, pigmentation, and other signs of aging. Contact Cutis Medical Laser Clinics in Singapore today and schedule a consultation with our aesthetic doctor to find out which type of peel is right for your skin concerns.