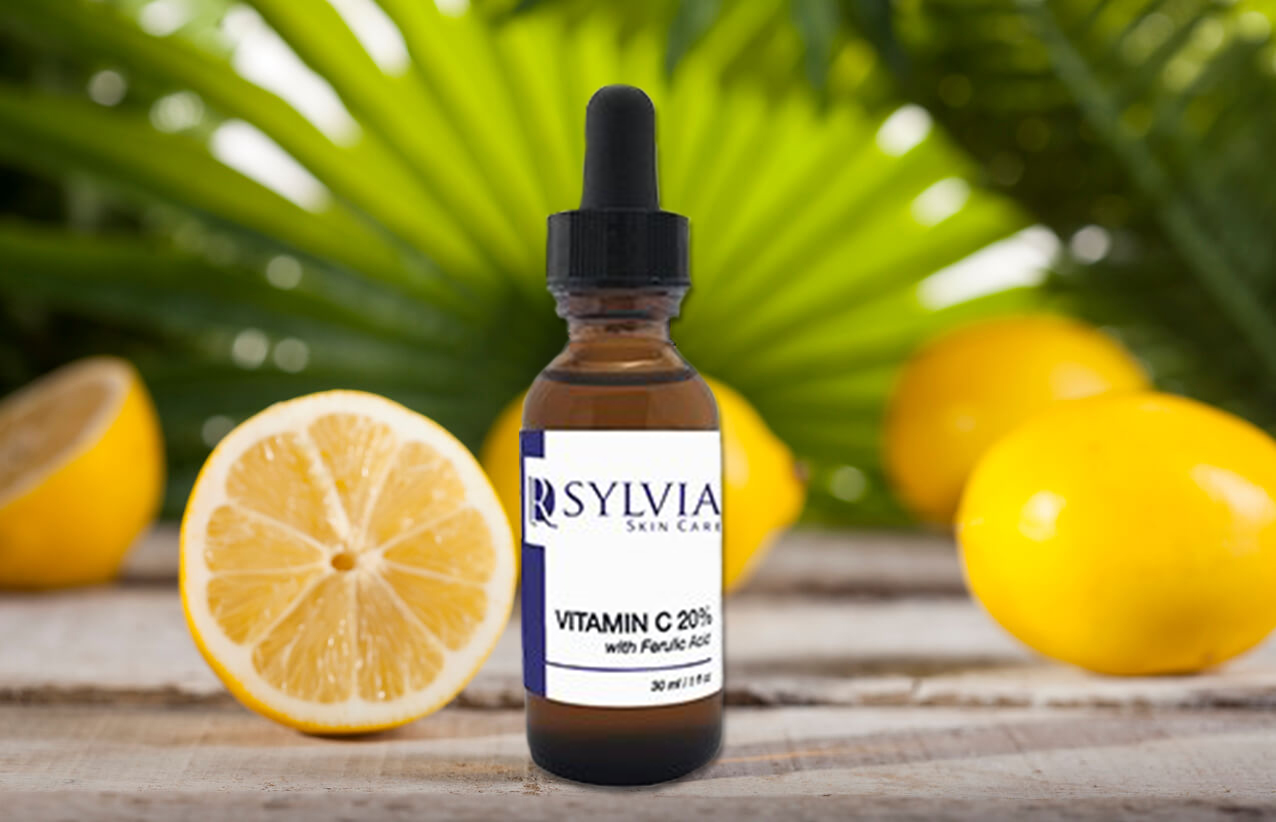 Although Vitamin C is known for its role in supporting the immune system, it can also benefit your skin health and quality. This vitamin, for the most part, is a potent antioxidant that neutralizes free radicals that would otherwise damage the skin. It also helps with wound healing, collagen synthesis, and UV protection.
Why use a Vitamin C serum?
Vitamin C is considered as one of the best anti-aging ingredients in the market today. If you want your skin to reap all the benefits of this vitamin, dermatologists recommend using topical products like serums. 
If vitamin C serum is still not a part of your beauty routine, it is a good idea to invest in one now. Here are a few of its benefits:
Boosts collagen production

Keeps the skin firmer

Helps fade dark spots and pigmentation

Protects against sun damage

Offers hydrating effect

Helps prevent dark circles
One good recommendation is Dr. Sylvia's Vitamin C 20% with Ferulic Acid, which is a comprehensive antioxidant serum. Reasons to love this product include: 
Fights oxidative stress 

Hydrates and moisturizes the skin

Offers unrivaled antioxidant benefits

Provides hydration and lightening benefits

Has various antioxidant actives that work synergistically to enhance free radical fighting properties
How to use it properly
The inclusion of Vitamin C serum in your beauty routine can do wonders for your skin. You just have to make sure that you know how to use and store it properly. Here are a few things to consider:
Patch test for allergic reaction
Although Vitamin C is safe for all skin types (even sensitive ones), this doesn't mean that you should skip a patch test. Apply a small amount of the product (like the side of the neck) and wait for 24 hours. If there is no redness or side effect, you can continue using it on your face. 
If there is an allergic reaction, discontinue using it. You can see a skin specialist to find the right product for you.
Start slowly
If you're a first-timer, be sure to start slowly. Consider applying the serum thrice a week before making it a part of your daily routine. Start with cleansing and toning, followed by applying the serum, and then your moisturizer and other skin care products.
Use it day and/or night
Check the label to see the brand's recommendation on usage. Some dermatologists recommend applying the product in the morning to protect the skin against the sun, stress, and other aggressors. The use of the serum at night works too, promoting overnight skin repair.
If you choose to use it in the daytime, be sure to follow up with a broad-spectrum sunscreen. Do take note that while vitamin C serum has antioxidants, it does not act as a sunblock or sunscreen. Again, it is best applied after cleansing and toning, before moisturizers and other spot treatments. 
Layer it under a sunscreen
Dermatologists recommend applying vitamin C serums as a base layer under an SPF protection. If you use a broad-spectrum sunscreen with an SPF of at least 30, the serum can offer additional sun protection. It can help fight exposure to free radicals and UV rays throughout the day.
Store the serum properly
It is important to make sure that the serum is stored in a cool dark place. This is to prevent the product from oxidizing rapidly and make it last longer. Common signs that the serum has already oxidized include rancid/sour odor and dark/cloudy color. Below are a few other tips in storing the serum safely:
Keep the lid tightly closed after using.

Keep it away from heat and light. It is best to store it in the fridge.

Avoid storing the serum in the bathroom. The fluctuations in temperature can cause it to break down rapidly.
Reap all the rewards of this product by being consistent with your usage and applying it the right way. To learn more about our Vitamin C serum and other products and aesthetic treatments that can improve your skin, contact Cutis Laser Clinics in Singapore today.