When it comes to fading pigmentation and acne scars, topical treatments can only do so much. Improvements are usually subtle and can take too long to show despite several months of using the product. There are also cases where there are no changes at all, especially for much darker pigments and indented scarring.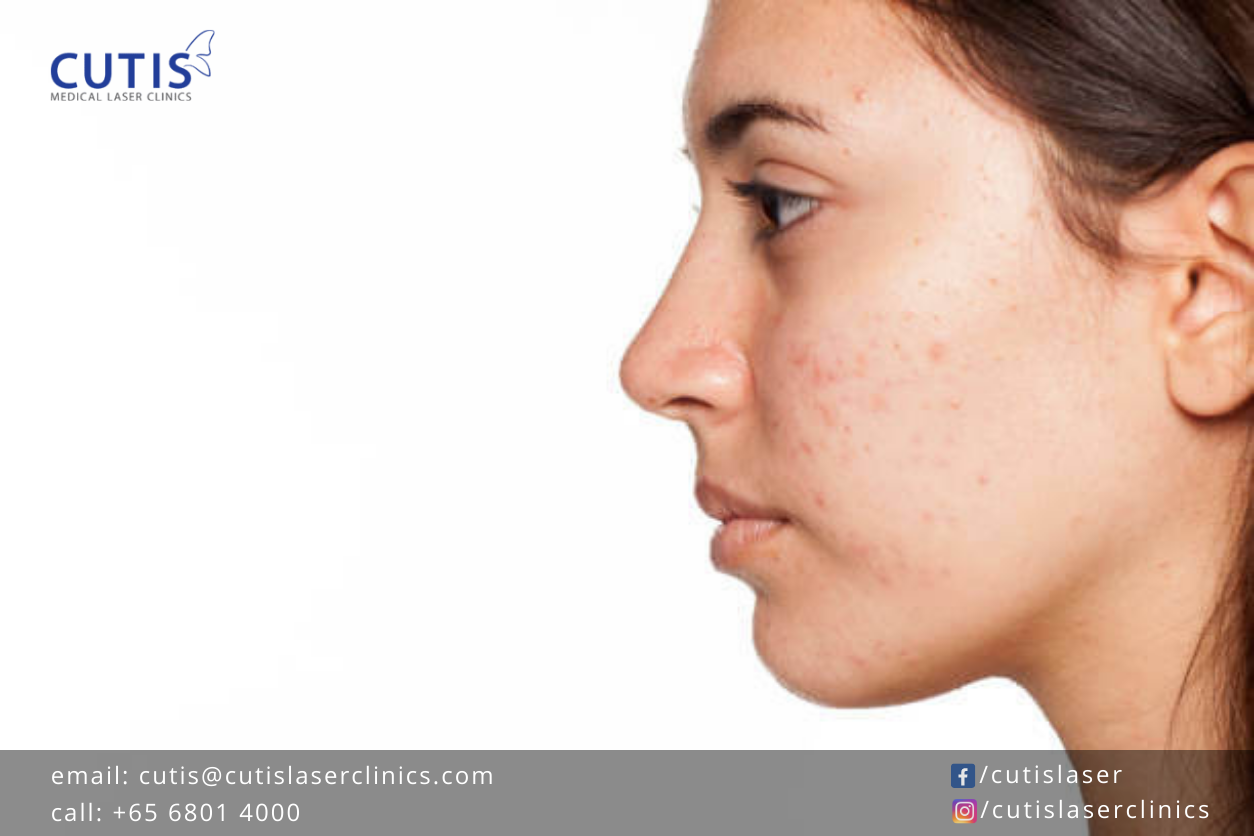 If you have no luck with creams and serums, laser treatments are worth considering. These involve the use of laser energy, which shatters or breaks down the pigment particles. There are two types of laser that can treat or fade spots and lighten your skin: Traditional Q-switched laser and PicoCare 450.
Here's what you need to know about each type of laser:
Traditional (Q-switched) laser
What is it: Traditional Q-switched lasers or nanosecond lasers are among the most common lasers devices for removing unwanted pigments. They emit energy for a brief period of time, concentrated into powerful pulses. The energy can reach the skin's deep layer, which shatters or crushes the pigment particles.
How does it work: A Q-switched laser emits laser energy pulse in billionths of a second. This breaks down or shatters excess pigmentation, which is naturally removed or disposed of by the body's immune system. There is some pain during the treatment, with a healing or recovery time of several days.  
What types of pigment can be treated: This type of laser is effective at removing dark spots, especially sunspots, freckles, and post-inflammatory hyperpigmentation (PIH). The Q-switched laser is ideal for isolated, discolored patches on the skin and may not work well on other types of skin pigmentation like melasma. 
PicoCare Laser
What is it: At Cutis Medical Laser Clinics, we have the PicoCare 450 laser, which is an Nd:YAG picosecond laser used for tattoo and pigmented lesions. This US FDA-cleared and CE-marked fractional laser device emits light pulses in four different wavelengths. It can shatter or break down pigments to improve overall skin tone and texture.
How does it work: PicoCare 450 uses high peak power and shorter pulse durations  (one trillionth of a second) to shatter pigments into tiny particles. These are gradually removed over time with the help of the body's immune system. This laser also helps with collagen production, which is beneficial in improving overall skin tone and texture.
When compared to nanosecond lasers or conventional Q-switched lasers, picosecond devices have more photomechanical, yet less photothermal effects. This means better results with fewer treatments and almost no side effects
PicoCare 450 also has the HEXA MLA (Micro Lens Array) handpiece. This can be used as a replacement for aggressive scar treatments like subcision. It can destroy scar tissues to lift indented and depressed scarring.
What types of pigment can be treated: At our clinics, we use the PicoCare Laser System for the following skin concerns:
Freckles, melasma, café au lait

Epidermal lesions

Age spots (senile lentigos), solar lentigo (sun spots)

Acne scars

(box, ice pick, rolling, hypertrophic)

Seborrheic keratosis

Skin rejuvenation
Which is better? 
PicoCare 450 uses newer technology, delivering shorter bursts of laser energy that can penetrate deeper. The shorter pulse duration translates to reduced risk of hyperpigmentation and less heat delivered to the skin. 
It is also worth noting that PicoCare has a specialized handpiece for scarring, as well as helps the body stimulate new collagen. This is why it can also be used to treat other skin issues such as enlarged pores, lines, wrinkles, and other signs of aging. It can improve your overall skin tone and texture.
Here's why you should choose PicoCare over traditional laser treatments:
Suitable for all skin types

– this versatile laser system can treat pigments, scars, and epidermal lesions in all skin types.

Can treat a range of skin concerns

– it's not just for scars and dark spots; it can also improve signs of aging.

Better results with fewer treatments

– as the shorter energy bursts can penetrate deeper, the laser system performs more efficiently with fewer sessions.

Enhanced precisions with reduced risk of injury

– less heat delivered to the skin also means less injury and damage to surrounding tissues. 

Less mild/discomfort

– a topical anesthetic cream is used to reduce mild discomfort (similar to a prickling sensation).
Don't let dark spots, liver spots, and acne scars stand in the way of clear and smooth skin. Contact Cutis Medical Laser Clinics in Singapore today and schedule a consultation with our aesthetic doctor to find out if PicoCare laser is right for you.