From capsules to creams to drinks, many products claim to contain collagen-building ingredients, making them more expensive but not necessarily effective.
For skin care products to be effective at collagen building from the cellular level, a comprehensive approach is to prevent wrinkles by reducing collagen breakdown, and eliminate wrinkles by increasing the supply of collagen and elastin.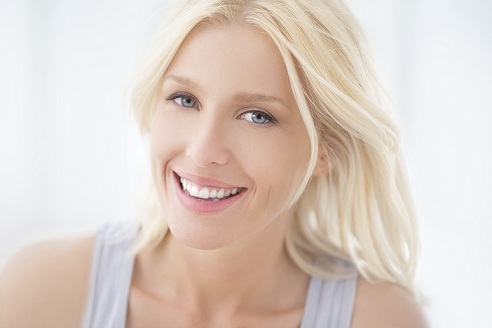 How Does Collagen-Building Work?
New collagen has to become a part of the inner layer the skin, or the dermis, to smooth out lines and wrinkles naturally.  Transdermal collagen treatment applied to the surface of the skin has molecules too large to get into the dermis, and do not really alter the skin structure from within.
At best, they just cover up wrinkles by moisturizing the skin. These products often lack unbiased clinical trials published in widely circulated peer-reviewed journals, so any claim they make falls under marketing efforts.
Collagen is not like most proteins; stimulating collagen synthesis is a complex process requiring many factors to come together – diet, exercise, sun protection, sleep, stress, hormones all come into play to build new collagen.
Unlike the compact molecular clumps that other proteins are known for, collagen is basically a fiber; when fully mature, it is a strong and resilient mesh of fibers.
Hence, it's important to find a synergistic approach to build collagen from the cellular level, and use evidence-based collagen building standards to choose the treatments that are most appropriate to your skin type, skin rejuvenation needs, and level of comfort.
How Ultrasound Therapy Builds Collagen
Ultrasound therapy focuses ultrasound energy to a point beneath the surface of the skin, which in turn heats the tissue and causes the coagulation of collagen and elastin. This coagulation initiates the body's healing response.
The result: tissue is lifted over time, which is why ultrasound used for aesthetic purposes often show the best results several months after the treatment. This is the science behind Ulthera, an FDA-approved, non-invasive sagging skin treatment that lifts the eyebrow, the jawlines, the neck and now the décolletage without downtime.
In clinical trials and in more than half a million treatments worldwide, Ulthera (also known as Ultherapy) has been established as a safe and effective treatment for firming and lifting the skin in the areas mentioned. Consequently, it's become a popular treatment for skin tightening in Singapore.
How Infra-Red Technology Builds Collagen
Using a similar approach, Titan is an FDA-approved treatment that uses an infrared device to heat the deeper layers of the skin. This heating stimulates fibroblasts, cells in the connective tissue that produce collagen and the extracellular matrix (a collection of molecules that provides structural and biochemical support to the surrounding cells).
Like Ultherapy, Titan improves jowls and laxity in the neck, but it can also be used to treat sagging cheeks and droopy eyelids. If you are not yet ready for dermal fillers like Juvederm or Restylane, or thread lift like SilhouetteSoft, Titan, along with Ulthera, will give you a non surgical face lift with a high safety and efficacy profile.
How Plant Stem Cells Help Build Collagen
A diet rich in vitamin C helps the collagen building process, but because dietary vitamin C doesn't always get to the skin in its most potent form (because vitamin C is also used by other organs in their functions), topical application of vitamin C is necessary.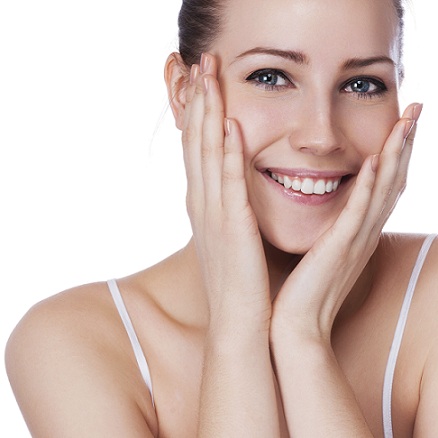 Skin cells respond to signalling molecules such as growth factors and hormones, and supplying these activators of collagen via topical application is essential as one ages because the body's ability to produce signal molecules diminishes with age.
This is where Dr. Sylvia's Fibroblast Growth Factor Serum with Plant Stem Cells can help. It's a popular non surgical wrinkle treatment offered in aesthetic clinics in Singapore that's been proven in clinical studies to help patients look 10 years younger in 42 days.
Formulated from the plant stem cells of Swiss apple, gotu kola and gardenia, the Fibroblast Growth Factor serum acts as stem cell activator to increase dermal activity, reactivate collagen, and slow down age-related degradation of the skin.
Fibroblast Growth Factor Serum has been developed by Dr. Sylvia Ramirez, a renowned female dermatologist in Singapore who has created a line of advanced skin care products to help patients achieve "confident beauty through science."
Save
Save
Save