One of the great obstacles to a clear and glowing complexion are liver spots on the skin. Melasma, dark patches, freckles and sun damage can keep the skin from looking its best.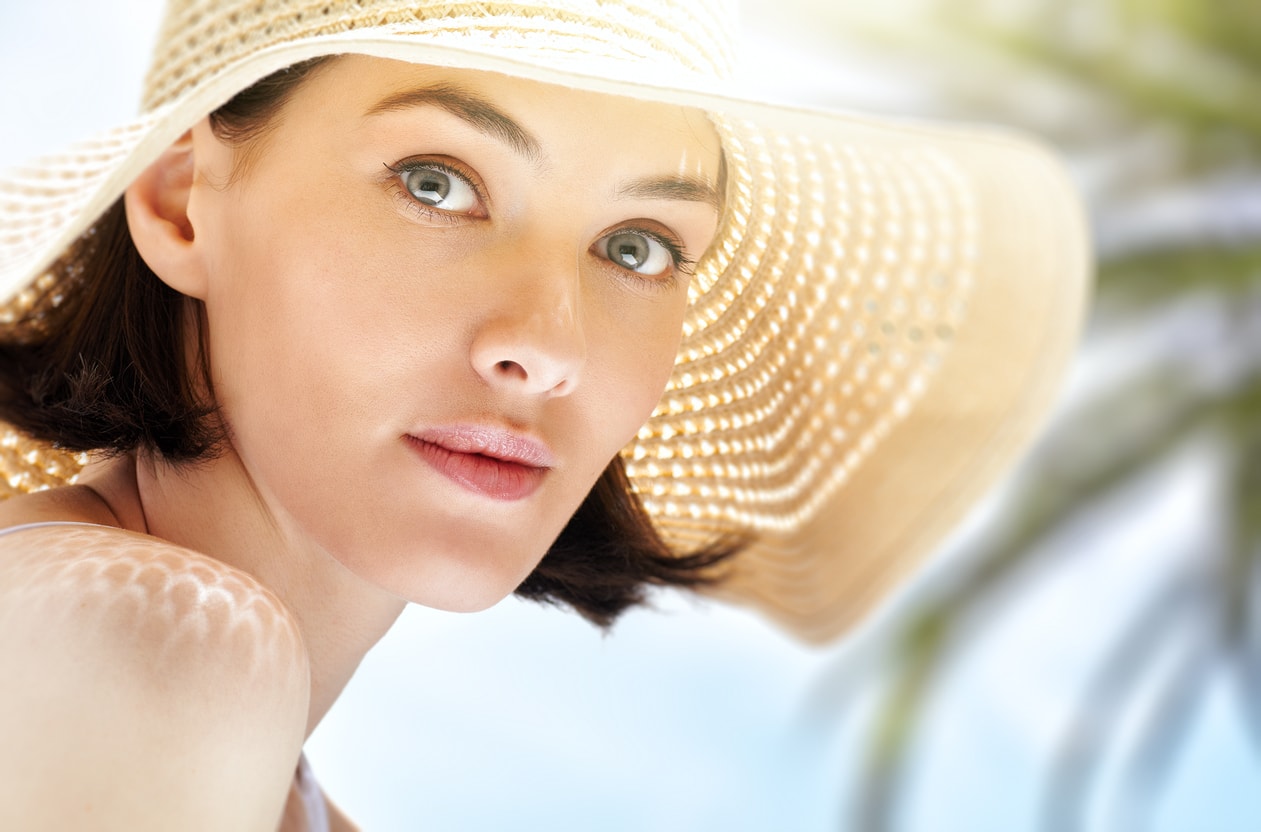 Too much exposure in the sun can cause liver spots, sun damage, wrinkles, lines and uneven skin tone. If you feel self conscious and bothered about these dark spots and pigmentation, don't worry, you can definitely do something about it! There are many safe laser procedures and pigmentation treatments in Singapore that will help remove liver spots and other types of pigmentation including melasma.
Limelight IPL Photo Facial
LimeLight Photo Facial delivers a non-invasive light treatment that can be customized for different skin tones and aging skin conditions. The LimeLight procedure draws out brown spots and other pigment from the deeper layers of the skin to the surface allowing this to scab and fall off after 3-5 days. This results in a brighter skin free of freckles, brown spots and pigmentation.
Chemical Peels
Chemical peels like the VI Peel and Cutis Crystal Peels are also effective pigmentation treatments available in aesthetic clinics. Chemical peels are great for reducing dark spots, acne scars and clearing up any active acne, pimples, blackheads and whiteheads on the face or body.
Place your trust in a certified skin specialist in Singapore who is experienced in this treatment and knows the right approach for each skin type. A chemical peel treatment is normally safe and effective as it is used in a controlled manner in an aesthetic clinic.
Chemical peels are commonly formulated with salicylic acid, glycolic acid, retinoic acid and other chemical solutions that will help to "peel off" superficial layers of the skin promoting collagen production and revealing healthier skin. These chemical solutions have different molecule sizes, so using a variety of acids in one peel will treat a broader spectrum of skin depth.
The VI Peel is formulated with synergistic blend of powerful yet safe ingredients such as retinoic, TCA and salicylic that are suitable to improve improves the tone, texture and clarity of the skin, reduce the appearance of age spots, and soften lines and wrinkles for more youthful skin. On the other hand, Cutis Crystal Peel is formulated with safe lightening ingredients such as glycolic, kojic and hydroquinone to lighten freckles, age spots even pregnancy marks, uneven skin tone and discolorations on the face and body.
Lightening Skin Care
Using skincare products that complement these therapies will improve your results in the long run and prevent more dark spots from appearing. Skin whitening creams containing exfoliators and lighteners such as hydroquinone will help you maintain a healthy skin that is free from pigmentation.
You may consider using Dr. Sylvia's Advanced Clear Skin Program which includes clinically formulated products with hydroquinone that blocks melanin production that causes pigmentation and reverses skin damage and the effects of aging resulting in a clear and glowing skin. However, you may need to consult Dr. Sylvia Ramirez, a Harvard-trained and US Board Certified doctor, as this lightening product range is only available upon prescription.
Laser Skin Resurfacing
Another safe and effective treatment to remove pigmentation is a laser procedure. The Pearl Resurfacing Laser is a US FDA-cleared laser treatment offered in several medical aesthetic clinics in Singapore.
Pearl Skin Resurfacing safely removes damaged or pigmented skin layer by layer with precision. It effectively stimulates cellular rejuvenation and collagen production at the proper depth within the skin to remove liver spots and hyperpigmentation. The new skin cells that form during the healing process give the skin a tighter, younger looking surface.
Furthermore, Pearl can also reduce wrinkles, uneven texture and solar damage with fewer treatments and less overall recovery than other technologies to provide a healthy, pearl-like glow.
Whether you are considering a chemical peel, a lightening product or laser procedure to lighten your pigmentation, it is always recommended to apply sun protection and stay away from the sun in order avoid developing more pigmentation. So, don't forget to apply your sunscreen that is oil-free and protects your skin from UVA and UVB rays.
Tags: Hyperpigmentation, Limelight Facial, Chemical Peels, Skin Resurfacing