The UV rays of the sun is definitely unavoidable, luckily for those skin conscious there are lots of ways to achieve a better looking skin. Most laser clinics in Singapore and even worldwide highly suggest to avoid the sun between the hours of 10 in the morning till 2 in the afternoon. This is said to be when the suns' rays is at its peak and could burn your skin!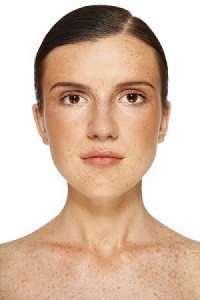 Too much sun exposure can lead to skin pigmentation. These are dark patches on your skin which causes uneven skin tone. Most beauty conscious people would certainly consider this condition a nuisance. So here are simple yet effective ways that even prominent dermatologist in Singapore will permit on how to avoid skin sun spots or hyper pigmentation efficiently.
Ways to Get Rid of Sun Spots Fast and Easy
It is a fact that at some point in our lives, we may have stayed or exposed ourselves in the sun. If you love basking under the sun, here are the different ways to enjoy its heat at the same time protect your skin from being damaged.
Make Use Of Your Clothing
The right type of clothes can indeed protect you from the harmful rays of the sun. If you plan to go out, make sure to use clothes that can easily cover your skin such as long sleeves and pants. You can also make use of large hats to effectively cover your facial skin, and to avoid possible face pigmentation.
Choose The Right Sunscreen
Undeniably, there are tons of sunscreen products in the market. Because of its plethora of choices, sometimes choosing the right product becomes difficult. To avoid sun spots efficiently, try to use sunscreen with SPF 30 and above. Remember, choosing the right SPF label increases your chance of avoiding and preventing sunburns.
Another characteristic of a good sunscreen is being 'oil-free' which is perfect for tropical weather like Singapore! And also it's important to choose a sunscreen with broad spectrum – a term used to protect the skin from both UVA and UVB.
Explore Pigmentation Skin Treatment Options
There are many laser pigmentation treatments offered nowadays, however, only few procedures are found to be truly effective. If you already have sun spots, you can explore safe and effective skin treatment options. One of the popular procedures is the IPL Photo Facial or otherwise known as the Intense Pulsed Light Photo Facial (Limelight) procedure.
With the non-invasive procedure of Limelight™ Facial, sun spot removal is made easy. This is a safe and effective sun spot removal procedure, thanks to its pulses of light delivered intensely for about 30 minutes long. So if you are suffering from blotchy skin, with noticeable redness, discolored, and sun damage skin then the IPL Photo Facial can be tested and see if it works for you. This facial treatment is not only limited to your face but it can also be done on your neck as well as décolleté. The end result will put a smile on your face; you get to notice a lighter skin color, a lot clearer and above all brighter than it was before.
Choose Clinically-proven, Safe and Effective Beauty Products
Unfortunately, there are some beauty products that can increase the occurrence of sun spots rather than lessen it. So re-evaluate all your beauty products and make sure it does not enhance the appearance of sun spots.
Do not just go for popular brands, instead, choose skin care products that have proven clinical studies to support what it claims in terms of effectiveness.
Make Use of Exfoliating Products
When you exfoliate, you get to remove dead cells that cause dark spots on your skin. With the right exfoliating product, skin pigmentation removal becomes easy. You have to note that exfoliating is not just about the use of rough scrub on your skin, it mostly have to do with the products' ingredient. So make sure to choose the right exfoliating product that will work best on your skin.
Choose What Works For You
There are numerous options in removing pigmentation; the best thing to do is to choose whatever works best for you.
The right type of clothes is truly economical however you have to consider your lifestyle too. While you are comfortable using long sleeves and pants, there are some occasions when you need to dress appropriately. Furthermore, protecting your skin from the sun with the use of just your clothes may not work all the time. Consider other options too such as sunscreen and pigment removal procedure like the IPL Photo Facial, and say hello to a beautiful and radiant skin complexion.
About Cutis Medical Laser Clinics
Cutis Medical Laser Clinics, an award-winning aesthetic clinic and age management clinic in Singapore, is based on the fundamentals of scientifically proven "evidence-based" aesthetic treatments.
We focus on patient education and are committed to providing our patients extensive information about any proposed treatment plan.