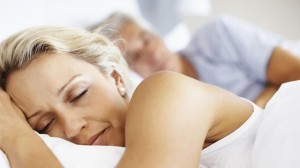 Along with the physical changes that occur as we get older, changes to our sleep patterns are a part of the normal aging process.
As people age they tend to have a harder time falling asleep and more trouble staying asleep than when they were younger. It is a common misconception that sleep needs decline with age. In fact, research demonstrates that our sleep needs remain constant throughout adulthood.
So, what's keeping seniors awake? Changes in the patterns of our sleep occur as we age and this may contribute to sleep problems. Sleep occurs in multiple stages including dreamless periods of light and deep sleep, and occasional periods of active dreaming (REM sleep). The sleep cycle is repeated several times during the night and although total sleep time tends to remain constant, older people spend more time in the lighter stages of sleep than in deep sleep.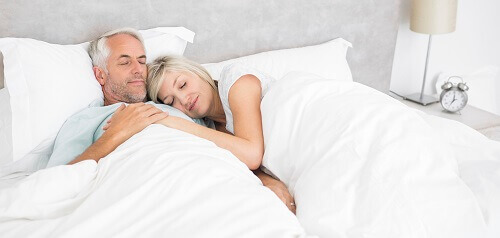 Many older adults, though certainly not all, also report being less satisfied with sleep and more tired during the day. Studies on the sleep habits of older Americans show an increase in the time it takes to fall asleep (sleep latency), an overall decline in REM sleep, and an increase in sleep fragmentation (waking up during the night) with age. The prevalence of sleep disorders also tends to increase with age.
However, research suggests that much of the sleep disturbance among the elderly can be attributed to physical and psychiatric illnesses and the medications used to treat them. In addition to changes in sleep architecture that occur as we age, other factors affecting sleep are the circadian rhythms that coordinate the timing of our bodily functions, including sleep.
For example, older people tend to become sleepier in the early evening and wake earlier in the morning compared to younger adults. This pattern is called advanced sleep phase syndrome. The sleep rhythm is shifted forward so that 7 or 8 hours of sleep are still obtained but the individuals will wake up extremely early because they have gone to sleep quite early.
As we age, there is an increased incidence of medical problems, which are often chronic. In general, people with poor health or chronic medical conditions have more sleep problems. In addition, menopause and its accompanying hot flashes, changes in breathing, and decreasing hormone levels for both men and women can lead to many restless nights.