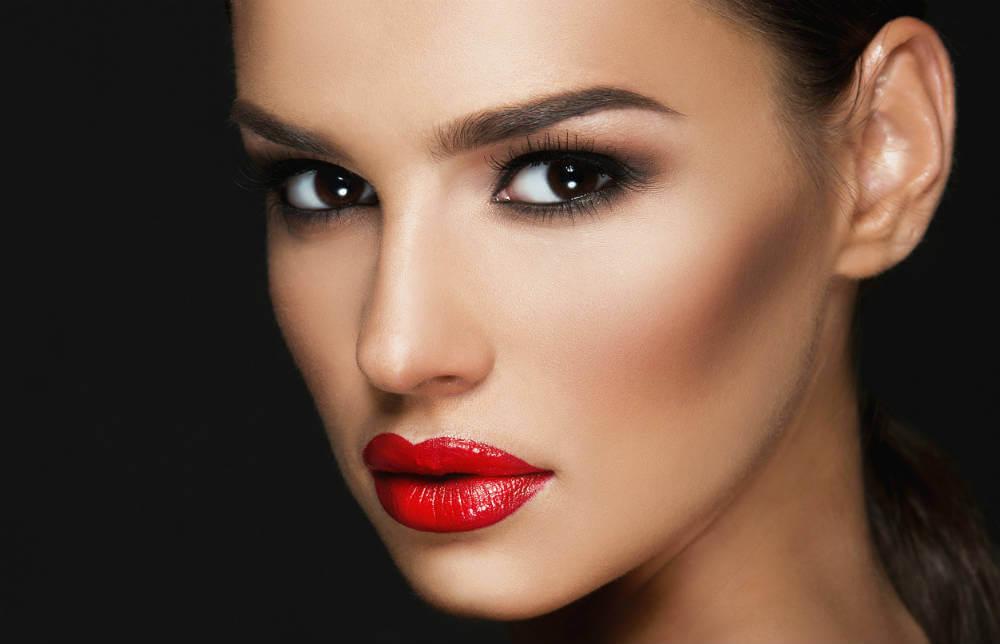 A high nose bridge is often associated with beauty and sophistication.  This is the main reason why those with a low nasal bridge contemplate on having surgical procedures to elevate and reshape the nose.
However, not everyone is willing to undergo to a full surgical procedure like rhinoplasty to have a nose lift and drastically alter the nose shape and appearance. Most people still prefer minimally invasive procedures that produce safe, subtle, and natural-looking results.
Enhancing the Shape of the Nose with Dermal Fillers
Thanks to modern advancements in aesthetic medicine, a nose lift without surgery is now possible with the use of dermal fillers. Dermal fillers are injected into the tip and the nasal bridge to enhance its shape, correct bumps and increase its height.
Dermal fillers can also be used to treat facial volume loss, smooth out wrinkles and fine lines, lift sagging areas and improve the shape of the lips.
If you are considering to undergo nose fillers procedure, here are 7 things you need to know first:
1. What are nose fillers made of?
In aesthetic clinics Singapore, particularly at Cutis Medical Laser Clinics, hyaluronic acid (HA) nose fillers like Juvederm, Restylane, and Perlane are used because of their consistency.
Hyaluronic acid fillers are firm and moldable making them ideal for natural-looking nose enhancements. More importantly, the body naturally produces hyaluronic acid so the chance that you'll develop an allergic reactions from the treatment is slim to none.
2. Who can administer nose filler injections?
While nose fillers are nonsurgical procedures, they are still cosmetic procedures nonetheless.  Therefore, injections should only be performed by a highly trained skin doctor or skin specialist with effective injection technique and has many years of experience in doing the procedure.
At Cutis Medical Laser Clinics Singapore, nose filler injections or nose lifts are performed by Dr. Sylvia Ramirez, a skin specialist and US Board Certified doctor, who has advanced experience in dermal fillers at the same time focusing on safety, effectiveness and natural-looking results.
3. What can patients expect during the procedure?
Nose filler procedure is quick and lasts at least 30 minutes to an hour depending on the number of areas that are needed to be treated. You can have your treatment during your lunch hour or after office hours.
It requires no downtime so you can immediately return to your normal daily activities after your treatment. Side effects such as redness and bruising can be easily camouflaged by foundation and subside in a matter of days.
4. Is the procedure painful?
Fillers are administered using very fine needles which may feel like tiny ant bite. But the sensation is subjective depending on the individual which is why minimal to no pain is expected during nose filler injections. Your skin specialist in Singapore will apply a topical anaesthetic cream to numb the treatment area to make the procedure more comfortable for you.
5. What results can be expected?
Nose fillers produce immediate and semi-permanent results that can last up to 12 months.  The nose enhancement is immediately noticeable but the effects are very subtle and natural that people will not be able to tell that you had a nose job or had work done.
The hyaluronic acid in the fillers will be absorbed by the body in about 12 months after the procedure so you can ask your doctor for a succeeding treatment if you want to maintain the results.
6. Can nose fillers result in scarring?
Nose fillers Singapore do not require incisions and only need very few very fine needle injections so it is unlikely that you will be left with any scar.  In the hands of a trained skin doctor Singapore, you need not worry about scarring.
7. Can nose fillers be combined with other lifting procedures?
Nose fillers can also be combined with other safe nonsurgical, minimally invasive face countouring procedure such as Botulinum Toxin (or more commonly known as Botox), PDO thread lifts or Ultherapy.  The combination of hyaluronic acid nose fillers with wrinkles treatment and skin tightening procedure will help create a more defined profile and a younger-looking skin.
Nose fillers are available in medical aesthetic skin clinics. If you are planning to have fillers Singapore, call our aesthetic clinic for a consultation with Dr. Sylvia Ramirez today.
During your consultation, discuss with Dr. Sylvia on how you want to improve your nose and she she will recommend the personalized treatment plan that is suitable to your cosmetic goals.
Tags: aesthetic clinics singapore, nose fillers