Cutis Platinum Program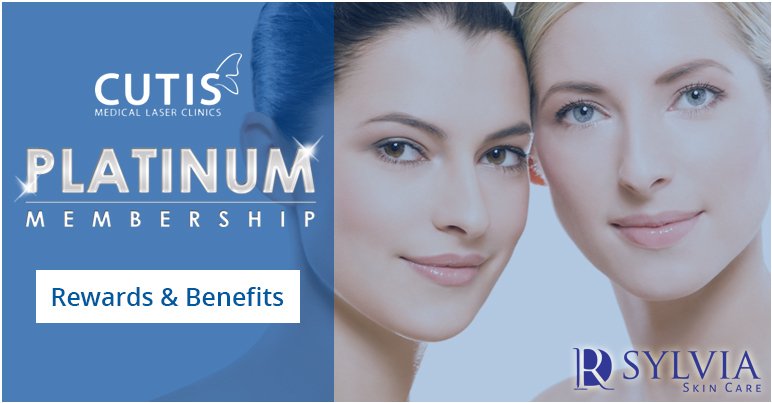 Cutis Platinum Membership is an exclusive program designed to support the unique needs and demands of our discerning patients looking for scientifically proven evidence-based aesthetic and age management treatments with genuine care. Please call +65 6801 4000 to inquire about becoming a Cutis Platinum Member.
Platinum Membership Benefits*
Platinum Kit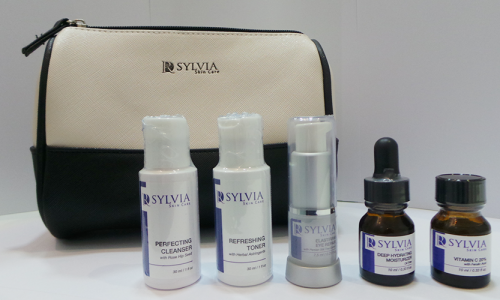 Perfecting Cleanser

with Rose Hip Seed - 30ml

Perfecting Cleanser is a universal solution for all skin types, utilizing natural oils and extracts to thoroughly cleanse skin while leaving a soft, supple appearance. It helps deliver skin nourishing vitamins in an invigorating and rejuvenating wash.

Refreshing Toner

with Herbal Astringents - 30ml

After a good face wash, closing the pores with an astringent toner can dramatically improve and protect the skin. This is especially advisable for anyone with problematic or oily skin, as it helps constrict skin pores, reducing the amount of oils and buildup that may occur throughout the day.

ELASTIfirm® Eye Repair

with Persian Silk Tree Extract - 7.5m

Contains collagen and elastin-boosting ingredients to support the strength of your skin and to lift over time. It firms and tightens the upper eyelid, reduces the appearance of wrinkles and helps reduce puffiness.

Deep Hydrating Moisturizer-

10ml

Deep Hydrating Moisturizer re-hydrates and strengthens the skin without the use of oil-based ingredients. Oil Based ingredients are not very suitable for acne-prone skin types, so this incredible alternative is effective in restoring moisture without clogging your pores or causing your skin to breakout.

Vitamin C 20%

with Ferulic Acid - 10ml

Antioxidant ingredients are commonly used because of their attributes towards healthy skin and achieving a youthful appearance. The combination of various antioxidant actives all interacting with each other on deeper levels, further enhances the free radical fighting properties, thus creating a more dynamic and potent product.
Imperium® Deep Cleanse and Lift
This involves the use of Sonoblade 25 and RF spheres. Ideal for skin tightening and addressing signs of aging like fine lines, wrinkles, and nasolabial folds. This face treatment can be done on the forehead, skin around the eyes, cheeks, and jawline as well as neck.
Sonoblade 25 - is a device for water peeling and drug infusion. It uses the elastic wave (low-frequency ultrasound 25kHz) technology to transmit a series of vibrations, which delivers a number of effects. This must-have technology to clean the skin can help with increasing blood supply and skin permeability, as well as:
Epidermabrasion (exfoliating the most superficial cornelayer)
Bacterial sterilization
Hydration
Stimulating skin cell turnover
Getting rid of superficial dark spots
Sonophoresis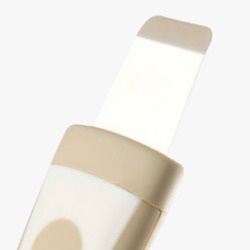 RF Spheres - generate endogenous heat that helps with skin lifting and tightening. It uses bipolar RF, diathermocontraction (diathermy + deep muscle contraction), and bio-stimulation technologies to stimulate the growth and formation of collagen to address signs of aging and make the skin glow. The rejuvenation of muscles is the future in medical aesthetics and the RF Spheres can help give your face a workout. It is also beneficial for:
Reducing the appearance of fine lines and wrinkles
Jawline tightening
Eyebrow lifting (treatment of forehead)
Cheeks and cheekbones
Improving/reducing nasolabial folds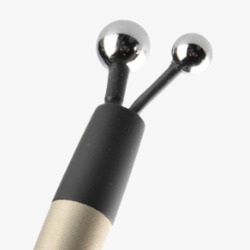 Special privileges for purchasing Dr Sylvia Skin Care
8% Loyalty Points for every purchase which can be redeemed for any product or service in future purchases. (1 Loyalty Point equals 1 SGD)
*Cutis Medical Laser Clinics reserve the right to amend the benefits at any time without prior notice.