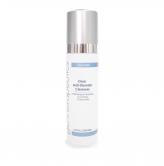 GloClear Anti-blemish Cleanser 180ml
gloTherapeutics gloClear anti-blemish cleanser detoxifies acneic, congested, oily and breakout prone skin. This light, oil free 180ml facial cleanser contains benzoyl peroxide to eliminate acne causing bacteria. The cleanser removes impurities and excess oil however also contains gentle, soothing ingredients therefore, does not cause dryness or flaking.
An effective anti-blemish cleanser




Eliminates the bacteria which cause acne




Removes impurities and excess oil




Calms and softens the skin




Suitable for acneic skin, congested, oily, monthly or occasional breakouts
Directions:
With dampened hands, massage a small amount of cleanser onto face. Massage gently into skin for 60 seconds and then remove by rinsing with warm water.