Product Description
Beta Intense Hydration Mask is a sheet type of serum mask that is soaked with Beta-glucan, a well-known ingredient that boosts skin renewal, prevents skin damage and promotes collagen synthesis.
The Beta-glucan serum penetrates deeply in the skin resulting to intensive moisturization while improving the skin's healing process. It is a high quality mask sheet that will comfortably fit any facial contour and is suitable for all skin types.
Directions:
After washing your face, gently apply the mask around the eye area first and fit the rest of the mask on your face.
Leave mask for 20-30 minutes.
Remove the mask and tap the remaining beta serum over your face until it is completely absorbed into your skin.
What is Beta-Glucan?
Beta-glucan is a substance which exists in cells of mushroom, grain, and leavening that grows naturally in wide areas.
Beta-glucan is the clinically-proven ingredient of Beta Intense Hydration Mask. It is a natural polymer produced by the fungus, Shiitake.
It is well-known to boost the immune system and reconstruction of the skin, and to prevent skin damage, infection, and irritation. In clinical studies, it is proven that Beta-glucan boosts epidermal cell growth factors that promotes collagen synthesis and skin elasticity.
Advantages of Using Beta Intense Hydration Mask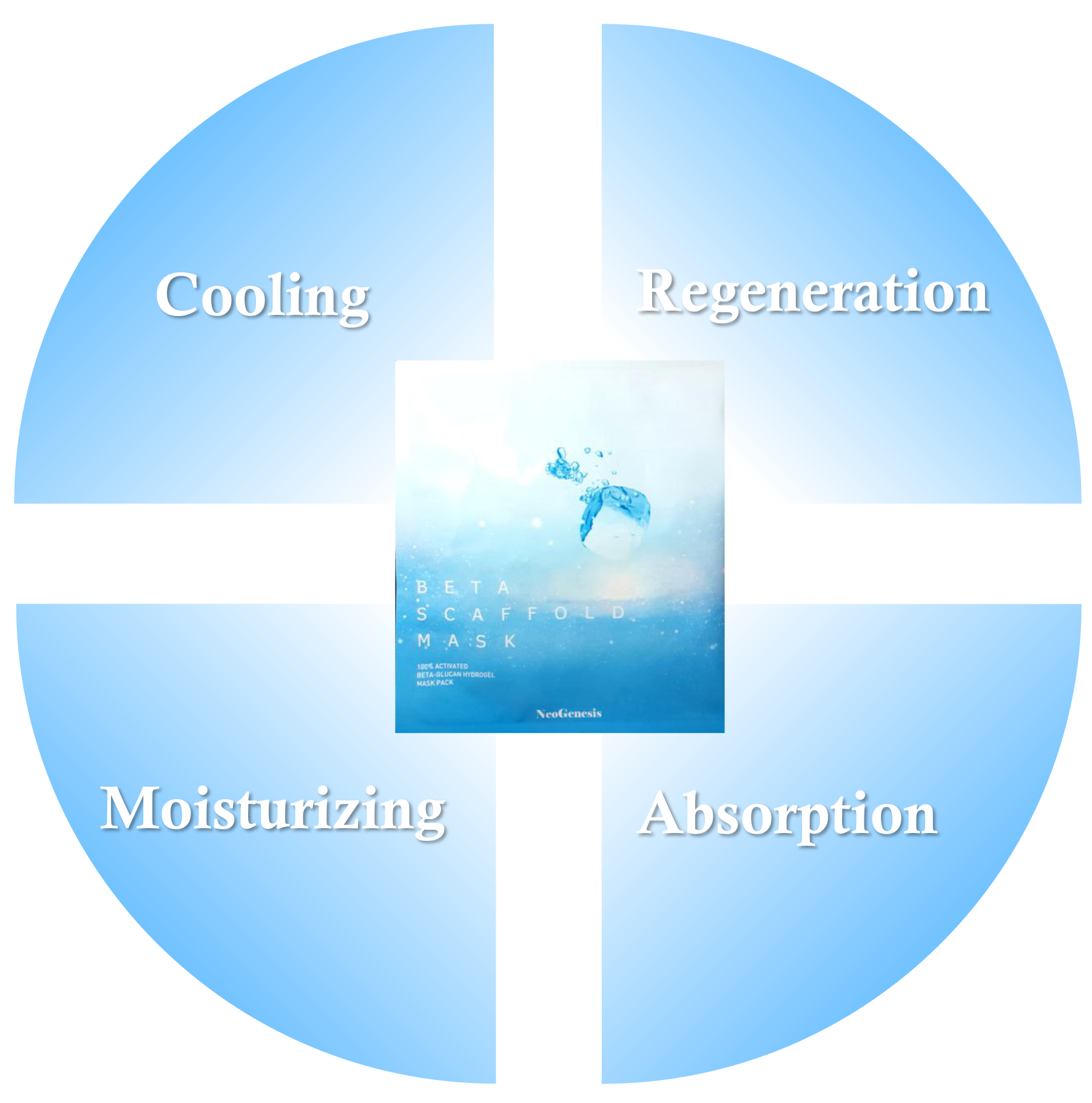 Moisturizes and vitalizes your face
It has been proven that Beta-glucan has higher water contents than hyaluronic acid (More than 20%)
Cools sun-damaged skin
Schizophyllum-originated (from fungus) Beta-glucan showed

higher

sun-burn

treatment effects of 22.35%

, whereas the yeast-originated Beta-glucan had only 8.24% of treatment effects.
Rejuvenates and calms wounds and burn marks
Beta-glucan (containing polyssaccharide (Schizophyllum) is also proven to expedite the healing process of

burn marks

.
Safe for the skin


No allergic reaction

was observed during the skin safety evaluation
Deep absorption
Beta-glucan rapidly reaches to the dermis layer without needle injection.
Clinical studies shown that Beta-glucan can deeply penetrate the skin into the epidermis
and dermis layers despite its large molecular size.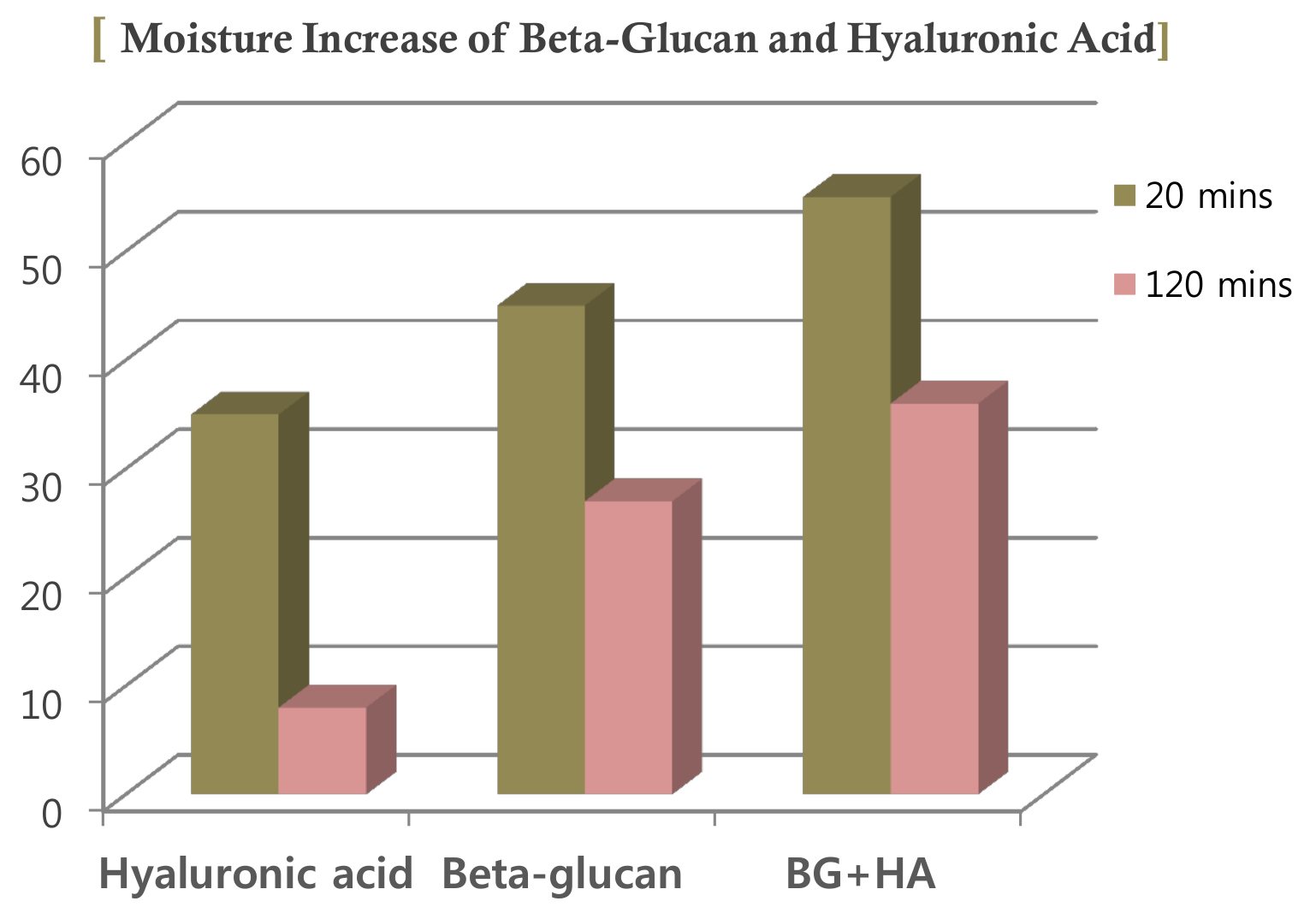 Patents – Absorption Improvement
Beta-glucan has received the following patents:
Agent for enhancing barrier against penetration through epidermis and skin care composition
Beta-glucan (from fungus) is a patented agent that enhances the skin's barrier function against the effect given from the environment, capable of rapidly fixing the destruction of the barrier against the penetration through the epidermis, and having excellent activities for cosmetically keeping the skin healthy, and further improve the skin care composition.
External application for enhancing the skin's permeability (absorb easily) of the active components
The present invention with Beta-glucan (from fungus) enhances the skin's absorption of active components infused in the composition.